Opera Studio Beckmann grants a scholarship to Escena Digital singers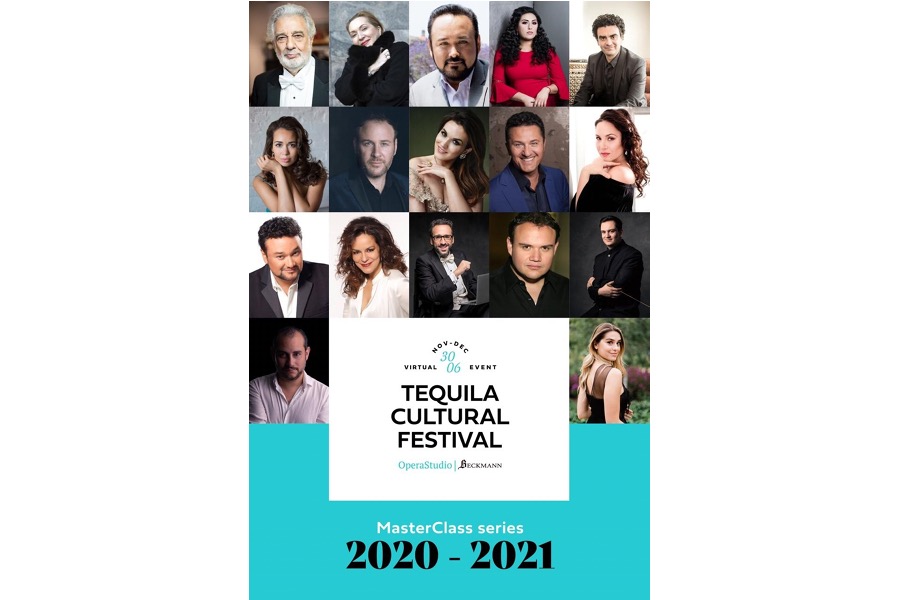 Opera Studio Beckamann (OBS), from Mexico, launched an innovative virtual platform to train singers from around the world. Its mission: to collaborate with the professionalization of singers from Mexico and the world, OSB will provide scholarships to the first 20 Escena Digital members who enroll in the courses.
The Opera Studio Beckmann (OSB) is an institution located in Tequila, Mexico that focuses on providing the best vocal training in the central area of ​​the country and the rest of the world. On this occasion, 20 scholarships will be awarded to Escena Digital singers, who will be able to have classes with prominent artists such as Plácido Domingo, Javier Camarena, Rolando Villazón, Olga Peretyatko, Sonya Yoncheva and Anita Rachvelishvilia through Olympus, the platform launched at Tequila Cultural Festival.
Escena is the first international digital platform that promotes classic productions already released, encouraging the circulation of productions and thus generating more classic content in Latin American theaters. Scene member artists interested in participating in the OSB scholarship can contact Paulina Ricciardi through the email: pricciardi@operala.org.
In the 2020-2021 series of master classes, students will learn from the importance of vocal technique, to what it takes today to work with a top-notch agent or opera house, giving students the opportunity to receive the most complete training possible to develop a quality artistic career. In addition, there will be talks with Iván López Reynoso, David Lomelí, Karen Gardeazabal, Benito Rodríguez, Sergio Vela, Cassandra Zoé Velasco, Gerardo Kleinburg, among others.
The platform, designed in an innovative and creative way, will make it very easy for singers and opera lovers to register just by entering the website and choosing the master class or talk of their choice to view it online. Participants will be able to create their own avatar for this experience and have access to a totally virtual world, through which they will be able to explore the universe of Opera Studio Beckmann and interact with singers from all over the planet. Likewise, they will be able to visit different places such as the agave landscapes – recognized as Cultural Heritage of Humanity by UNESCO – around the magical town of Tequila, and explore the fascinating Mundo Cuervo, including the José Cuervo Express, one of the best 10 trains in the world. orb.
For more information:
Websites:
www.operastudiobeckmann.com
www.tequilaculturalfestival.com
-Social media:
Facebook: OperaStudio Beckmann
Instagram: @operastudiobeckmann