CorpArtes Foundation and Tryo Teatro Banda present "La Huerta" radio drama for the whole family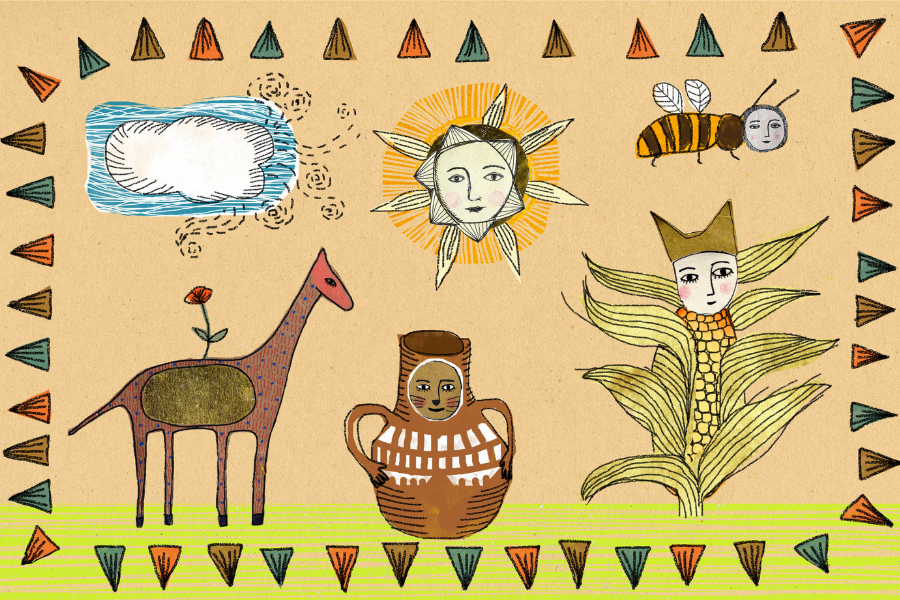 Produced by the renowned Chilean company Tryo Teatro Banda, this four-part radio drama cycle will be premiered exclusively and free of charge by Fundación CorpArtes for all of Latin America during the month of August, within the framework of Children's Day. The play is written and directed by Francisco Sánchez, a member of Scene Digital.
La Huerta is a theatrical radio fable that tells us four stories of a Chilean family and the vegetables they grew on their land from ancient times to the present day.
"El choclo", "La quinoa", "Los immigrants" and "Los agrotóxicos" are the names and themes of each of the chapters that make up the work and will be available in sound format on the Spotify account of Fundación CorpArtes, starting this Sunday, August 1st.
This musical radio drama was made to be enjoyed by girls, boys and the whole family, and each episode lasts 20 minutes, where it is developed theatrically, and as a fable, the theme of the garden as a theatrical ecosystem in itself, and the history of its evolution in Chile, from the pre-Inca era to the industrial era of today.
La Huerta shows us the need we have today to balance our relationship with nature, to study the capacities of plants and trees to feel and communicate, and to review the productive way in which we interact with them. The setting, original music and songs, and illustrations make this production a beautiful moment of family gathering around radio drama, music, history and nature.
Tryo Teatro Banda has traveled all over Chile and more than 12 countries with their productions, and this time they hope to accompany families from all over the country. In the words of director Francisco Sánchez: "Those who are going to listen to this radio drama are going to find four different stories of a very musical radio drama, because Tryo Teatro Banda is a musical theater company with incidental music, with songs and where they go to have fun, they will have a lot of fun watching how this family of Ñuke, Nahual, Antú and Quillén (characters in the play), are developing and learning agriculture in their garden from millennia to the present day ".
Coordinates
The radio drama "La Huerta" will have four chapters that will be premiered on Sundays 1, 8, 15 and 22 of August, and will be available to be listened to through the Foundation's digital platforms. The first chapter "El choclo" is now available on Spotify.
More information at www.corpartes.cl.
Check the Spotify channel of Fundación CorpArtes,