Teatro Argentino de La Plata presents national premiere of Candide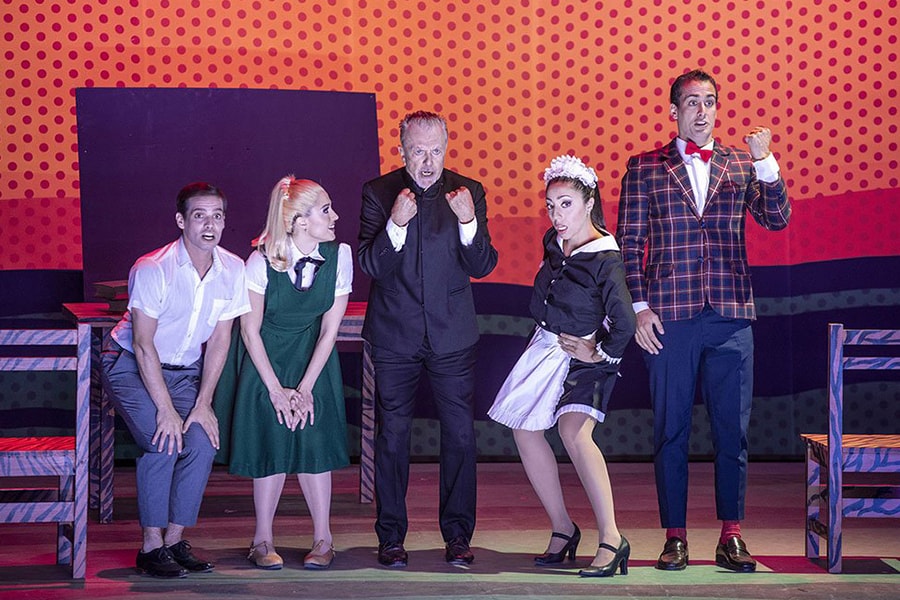 The opera is the first time it is performed in Argentina and coincides with the centenary of the birth of the prominent composer of

West Side Story

and will have its last performance on November 24 at the Teatro Coliseo de Buenos Aires
On Tuesday 20 and Thursday 22 at the Teatro Coliseo , the first performancesin Argentina took place of the opera Candide, with music by Leonard Bernstein and libretto by Hugh Wheeler, based on the novel Candide, ou l'optimisme de Voltaire (version by Lautaro Vilo and Rubén Szuchmacher), a work that will be offered in a production entirely by the Argentine Theater of La Plata, under the Ministry of Cultural Management of the Province of Buenos Aires.
The show takes place in the year in whichis a century  birth of the creator of West Side Storymet.The musical direction will correspond to Pablo Druker, the régie to Rubén Szuchmacher, the preparation of the Choir to Hernán Sánchez Arteaga, the choreography to Marina Svartzman, the set design and costumes to Jorge Ferrari and the lighting to Gonzalo Córdova.
The cast will be composed of Santiago Martínez (Candide), Oriana Favaro (Cunegunda), Héctor Guedes (Voltaire, Pangloss and Martin), Mariano Gladic (Maximilian and Captain), Eugenia Fuente (Old lady), Rocío Arbizu (Paquette), Pablo Urban (Governor, Vanderdendur and Prince Ragotski), Mirko Tomas (Cosmetic Vendor, Inquisitor I, Judge and Prince Charles Edward), Sebastian Sorarrain (Doctor, Inquisitor II, Judge, Croupier and King Stanislaus), Víctor Castells (Beer Vendor, Inquisitor III, judge and Tsar Iván), Luca Eizaguirre (Alchemist, Sultán Achmet and Crook) and Alfredo Martínez (Scrabbler and King Hermann Augustus).
In addition, the actors Azul Maluendez (Baroness), Miguel Rausch (Issakar, Cacambo, Baron and Anabaptist), Luis Facundo Caballero (Young Man), Fabio Prado González (Archbishop, Priest and Grand Inquisitor) and Carlos Alfredo Castro (Captain) will take part.
This work was written by Bernstein (1918-1990) in 1956. The booklet with which it is represented today is one of the several rewrites of the one prepared by Hugh Wheeler (presented in this case inversion). Lautaro Vilo's and Rubén Szuchmacher) and is inspired by the famous philosophical tale of Voltaire Cándido, or optimism (1759). In this satire, the French enlightenment refutes the belief that we live "in the best of possible worlds", reveals earthly horrors, expresses skepticism that the universe in general can change but moderates its pessimism by stating that each you can do something to change your circumstances and make your life more prosperous ("you have to cultivate our garden"). The score, without pretending to resemble those of the eighteenth century, nonetheless maintains a certain tone of the era through an imaginative combination of styles and past forms.
Tickets for his last show on Saturday November 24 are available at the Box Office  Teatro Coliseo  (enabled every day, from 10 to 20) or through Ticketek.