XR Stage: The technology that brings virtual simulation to the stages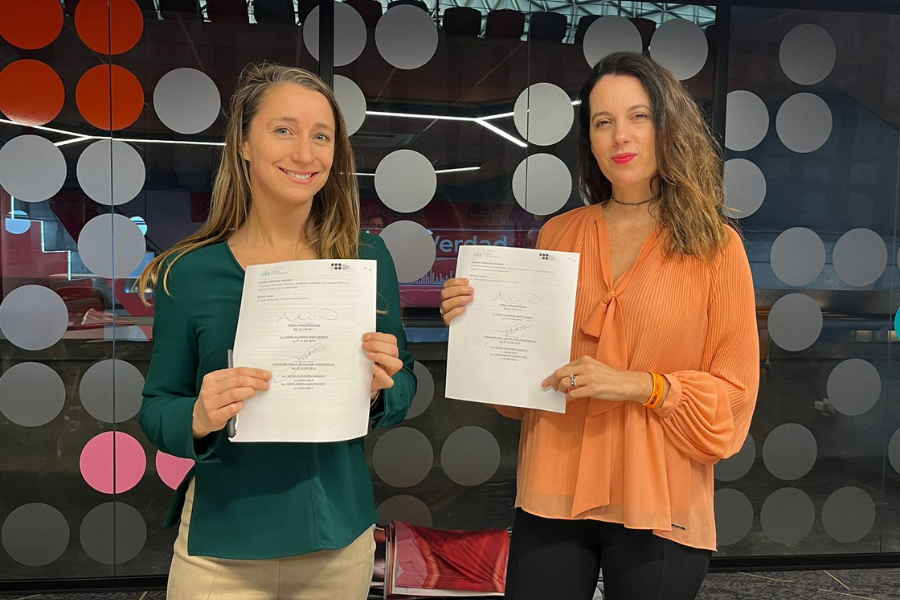 Through a strategic agreement, Ópera Latinoamérica (OLA) and the Center for the Technological Revolution in Creative Industries (CRTIC) propose a new project to implement a pilot plan for XR Stage technology in five Chilean theaters. The project, originally developed by the Finnish National Opera, is an immersive 3D visualization platform for the design of large-scale stage productions. Thus, this joint initiative, which is currently in the application phase for funding, would be a pioneer in Latin America in the application of virtual and augmented reality elements in theater management.
A helmet, a powerful software and a device like a computer or a mobile phone. Could they be the only elements necessary to conceive a stage design? To imagine the distribution of lights, projections and scenery on a stage? The most spectacular opera productions are getting closer to the immersive world of video games. Or at least the XR Stage project, designed by the Finnish National Opera and Opera Beyond together with the Varjo company, makes it possible to take the first steps.
Ópera Latinoamérica is about to take these steps by signing an agreement with the Centro de Revolución Tecnológica en Industrias Creativas (CRTIC) to implement a pilot project of XR Stage technology in five Chilean theaters.
Thus, in a joint action accompanied by the Finnish National Opera, the project is in the first stage of applying for financing. If the import of XR Stage materializes, this would be a pioneering execution in Latin America in the use of virtual and augmented reality models for artistic management in theaters. Institutions such as the Teatro Municipal de Santiago, Teatro Municipal de Las Condes, Teatro Regional del Maule, Teatro Biobío and Teatro del Lago would have the opportunity to innovate in the design and artistic planning of their stage productions.
"At Ópera Latinoamérica we are increasingly enthusiastic about bringing technological innovation projects closer. We have already seen how other theaters have brought cutting-edge technologies to their shows, such as the Teatro Real and its opera in the metaverse. However, we also believe that it is necessary to apply this innovative development to improve the management and work of theaters. At our last Annual Conference, held in May in Manaus, we were able to learn more about the XR Stage project from the hands of some of the people who created it. We hope that, if the financing for this project materializes, we can bring this fascinating technology to theaters in our network", comments Alejandra Martí, executive director of Ópera Latinoamérica.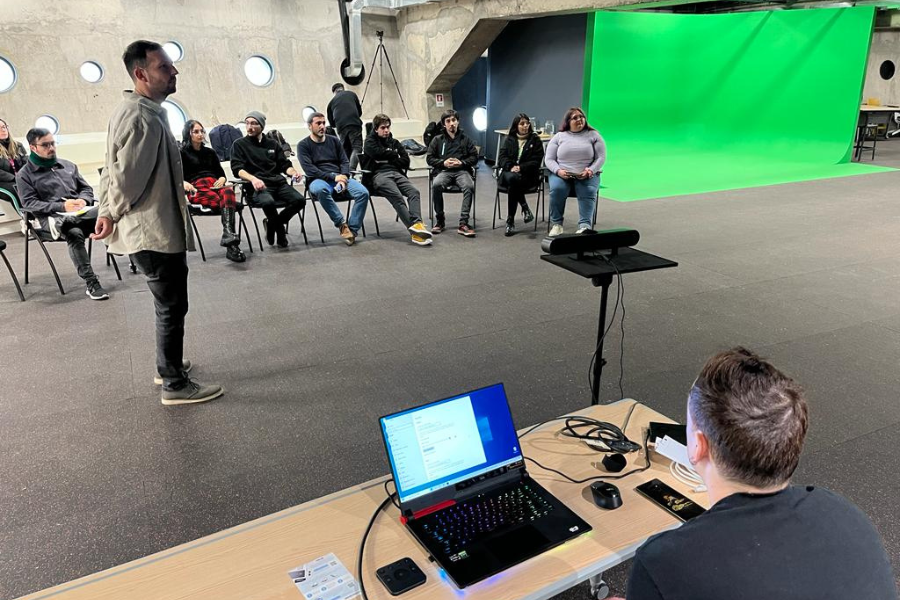 CRTIC is a project managed by the Fundación para la Revolución Tecnocreativa that seeks to "develop cutting-edge strategies and specialized infrastructure" and bring R+D+i (Research + Development + technological innovation) closer to initiatives in the creative sector. Its executive director, Isidora Cabezón Papic, points out: "At the CRTIC we understand new technologies as a tool that allows us to strengthen the development of the arts and creative industries. In this sense, we believe that this agreement with OLA represents a tremendous opportunity to bring new disruptive technologies closer to the performing arts and we are very enthusiastic because it is an unprecedented alliance in our country."
Likewise, she affirms that: "We believe that this project means a great gateway for the world of performing arts to explore new frontiers for its production and creation processes. We are very excited to be able to implement this program with virtual reality for theaters in our country and we trust that we will discover unsuspected positive impacts along the way."
Immersive design and planning
Created in Finland in 2022, the XR Stage project uses a game engine and 3D modeling to simulate a virtual "twin" of an existing theater stage. Just like in the popular game Minecraft, the technical and artistic teams can create the production and visualize it in its final version.
"With the XR Stage we can facilitate communication, improve efficiency and enjoy unlimited time on stage," explains Lilli Paasikivi, Artistic Director of the Finnish National Opera. Recently, the Nordic theater programmed a version of Turandot, by G. Puccini, whose design was planned through this modern technology.
Among the advantages of XR Stage is its adaptability to different platforms. The technology can be used with virtual reality headsets, but also on desktop computers or cell phones.
"Instead of a scale model, why not have a photorealistic model of the set where you can see and move through it? You can enter the stage at any minute and from anywhere," says Hannu Järvensivu, project manager. This quality also derives in another advantage, a more ecological one, which is the saving in energy and travel times to design, test and implement productions or co-productions.