"Theodora", a stage version of Georg Friedrich Händel's oratorio, in the lyrical season of the Teatro Colón of Buenos Aires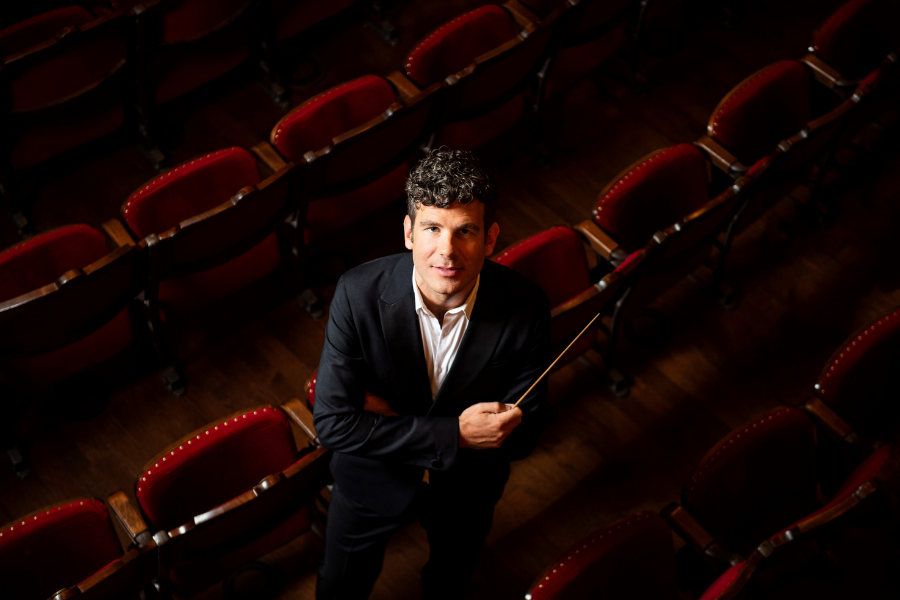 A talented creative team will be in charge of this production that will have the Musical Direction of Johannes Pramsohler, the Dramaturgy and Stage Direction of Alejandro Tantanián, along with an outstanding cast of international and national voices, and the stellar participation of the actress Mercedes Morán.
Teatro Colón de Buenos Aires continues its lyrical programming starting next Tuesday, September 28 at 8:00 p.m. with Theodora, a scenic version of the oratory by Georg Friedrich Händel, with Musical Direction by Johannes Pramsohler at the head of the Stable Orchestra of the Teatro Colón ; Dramaturgy and Stage Direction by Alejandro Tantanian; Texts by Franco Torchia; Space and Wardrobe by Oria Puppo; Video by Oria Puppo and Matías Otalora and Lighting by Rubén Conde.
The four scheduled functions will take place on Tuesday, September 28 and Wednesday, September 29 at 8:00 p.m., on Friday, October 1 at 8:00 p.m., ending their presentations on Sunday, October 3 at 5:00 p.m. .
The Stable Orchestra of the Teatro Colón will perform together with prestigious international and national singers along with the special participation of Mercedes Morán as a guest actress, to address a baroque repertoire with a contemporary look on Händel's work.
Among the outstanding voices that will perform this work are the renowned Korean soprano Yun Jung Choi who plays the role of Theodora, the countertenor Martín Oro, the mezzo-soprano Florencia Machado, the tenor Santiago Martinez and the baritone Víctor Torres.
Theodora is an oratorio by Händel with a libretto by Thomas Morell, based on a work by Robert Boyle published in 1687 as The Martyrdom of Theodora and Didymus. This interpretation decides to prioritize the original plot scheme, building a version that can, in turn, dialogue with contemporaneity.
One of the central aims of this montage is to present to the public the figure and thought of Marcella Althaus-Reid to rescue her from the oblivion or ignorance in which she finds herself. The story proposed by Händel-Morrell seems to have been composed so that Marcella Althaus-Reid can say her thing, it can be incorporated into the history of Theodora almost four centuries later.
Tickets can be purchased online at www.teatrocolon.org.ar or in person at Viamonte 560, local 5, Monday through Friday from 10 a.m. to 4 p.m., only with a credit and debit card.
Theodora program
Scenic version of Georg Friedrich Händel's oratorio for an actress, five singers and an orchestra
Libretto by Thomas Morell
Musical Director: Johannes Pramsohler
Dramaturgy and Stage Direction: Alejandro Tantanián
Texts: Franco Torchia
Space, Costumes: Oria Puppo
Video: Oria Puppo and Matías Otalora
Lighting: Rubén Conde
Stable Orchestra of the Teatro Colón
Main Interpreters
Actress: Mercedes Morán
Theodora: Yun Jung Choi
Didymus: Martín Oro
Septimius: Santiago Martínez
Valens: Victor Torres
Irene: Florencia Machado