Teatro del Lago will broadcast the 2019 Festival de Los Lagos to celebrate Chilean Music Day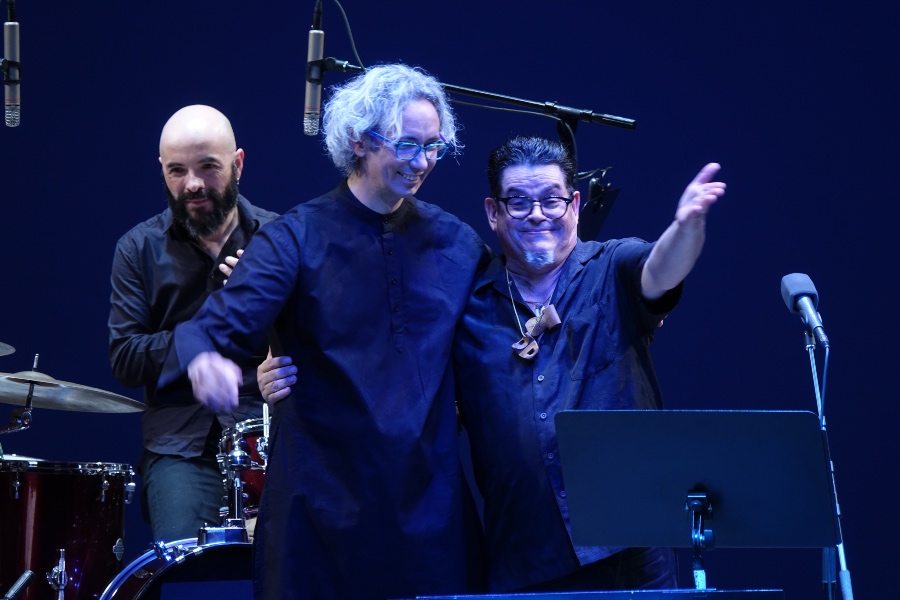 It is a concert that fuses popular and learned music with artists such as Joe Vasconcellos, La Mano Fayuka, among others, accompanied by the Valdivia Chamber Orchestra conducted by the national composer Sebastián Errázuriz.
This Saturday, October 3 at 5:00 p.m., we will celebrate the Chilean Music Day, with the free online transmission of the Festival de Los Lagos, held in 2019 at Teatro del Lago. The event was attended by national artists Joe Vasconcellos, Camila y Silvio, Aquarela Ensamble, La Mano Fayuka and Boris Verdugo, in the company of the Valdivia Chamber Orchestra, conducted by Sebastián Errázuriz. A concert that combined popular and classical music, with arrangements specially made for the occasion by the Chilean composer.
In this concert, Joe Vasconcellos made his regional debut with his show 'Ser un Magico: Joe Vasconcellos de Cámara', held in 2013. His presentation was attended by local musicians: percussionist Manuel Páez and guitarist Felipe Wainright, joined the orchestra.
The folkloric duo Camila and Silvio, the interpreters of "En la Soledad del Monte", were winners this year of the Pulsar 2020 Prize, as Best Root Music Artists ".
The Festival de Los Lagos, held last year on our stage, is produced by the Ministry of Culture, Arts and Heritage through the Schools of Rock and Popular Music program, with the collaboration of Fundación Teatro del Lago, Fundación Plades and Creative City of Music, and is part of the National Network of Festivals.
The appointment to close this Chilean Cycle is for this Saturday, October 3 at 5:00 p.m. at www.teatrodellago.cl