Teatro del Lago awards "Gasco Scholarship" for young talents in the area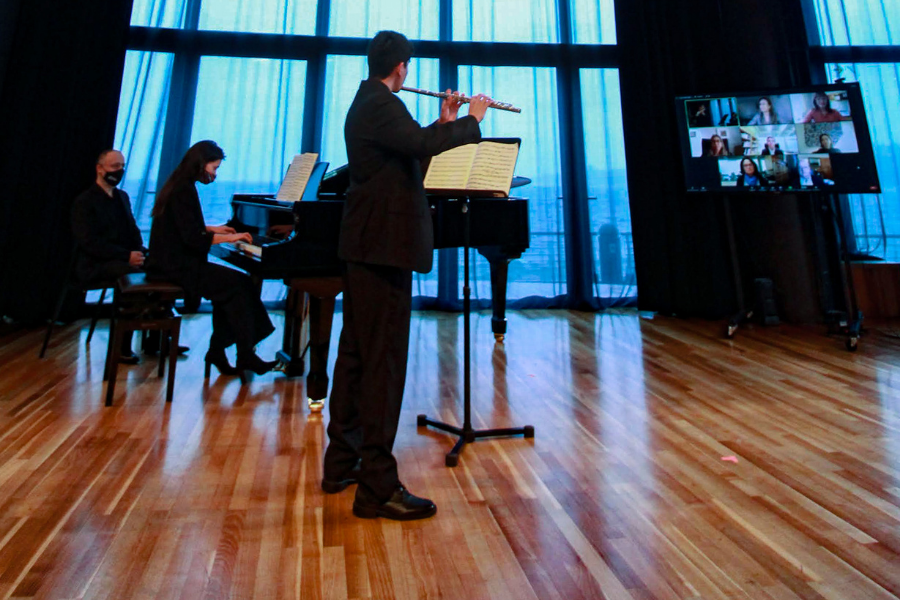 The Gasco company gave a special recognition to Miguel Di Biaggio, a flute student at the Teatro del Lago School of the Arts, and the sponsorship benefited about 104 students from the institution.
This July 8 at the Lake Llanquihue amphitheater, the annual delivery of cultural scholarships was held, called "Gasco Scholarship" at Teatro del Lago. In this edition, the recognition was received by Miguel Di Biaggio, 18, who lives in Puerto Varas and has been a student at the School of Theater Arts since 2017, of the transverse flute instrument together with the teacher Nicolás Faunes. In addition, the sponsorship benefited about 104 students and the scholarship coverage benefited 38 students from the Los Lagos and Los Ríos regions in 2021, who had to develop their classes online and in person due to the pandemic.
The event was implemented in a mixed modality, that is, face-to-face and virtual, where part of the Teatro del Lago team and the company participated with the commercial assistant manager of the area, Felipe Rodríguez, who presented the "Gasco Scholarship" to the outstanding student of the year. In parallel, and virtually, were present the Chairman of the Board of Directors of Empresas Gasco: Matías Pérez, the CEO of Empresas Gasco, Víctor Turpaud; the deputy manager of Public Affairs, Paz María Ricart; the Marketing Deputy Manager, Camila Palacios and Head of Corporate Responsibility, Paula Reyes.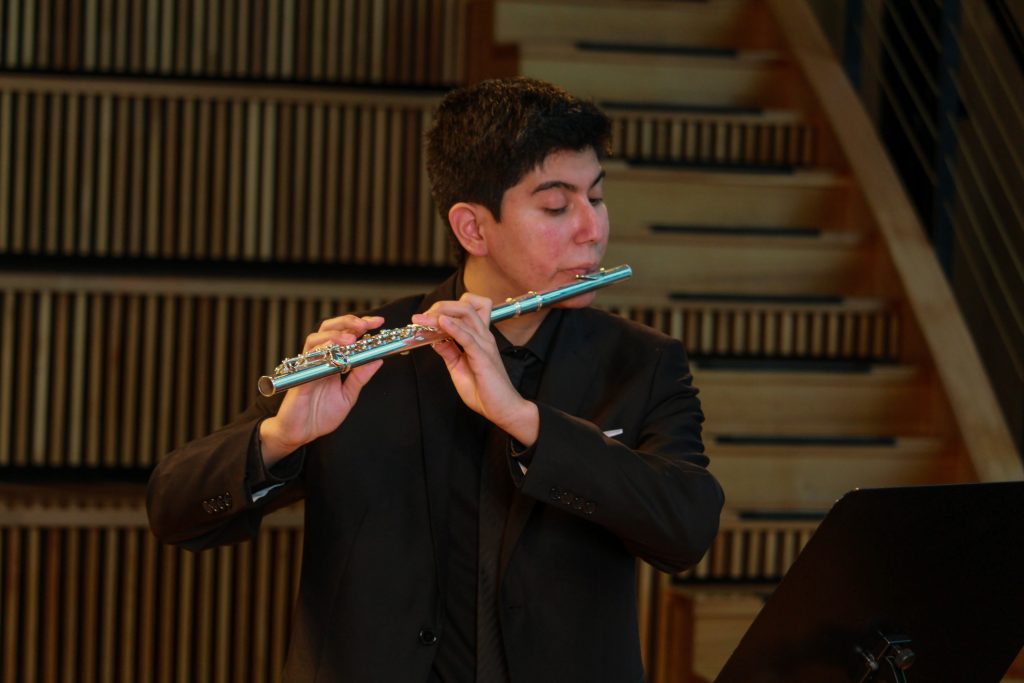 "Within the framework of our constant commitment to the community, as Empresas Gasco we are very proud and happy to support the School of the Arts of the Teatro del Lago de Frutillar Foundation for ten years, which benefits so many children and young people who seek be realized through music. We especially congratulate Miguel Di Baggio as an outstanding student and we wish all the scholarship recipients the greatest success in their musical careers, "said Víctor Turpaud, CEO of Empresas Gasco.
"We are grateful and very happy to continue counting on the unconditional support of EMPRESAS GASCO, an organization committed to the development of the region, which has been with us since 2011, collaborating with the instrumental area of ​​our Escuela de las Artes Teatro del Lago. ", Indicates Fernando Ortúzar, executive director of Fundación Teatro del Lago.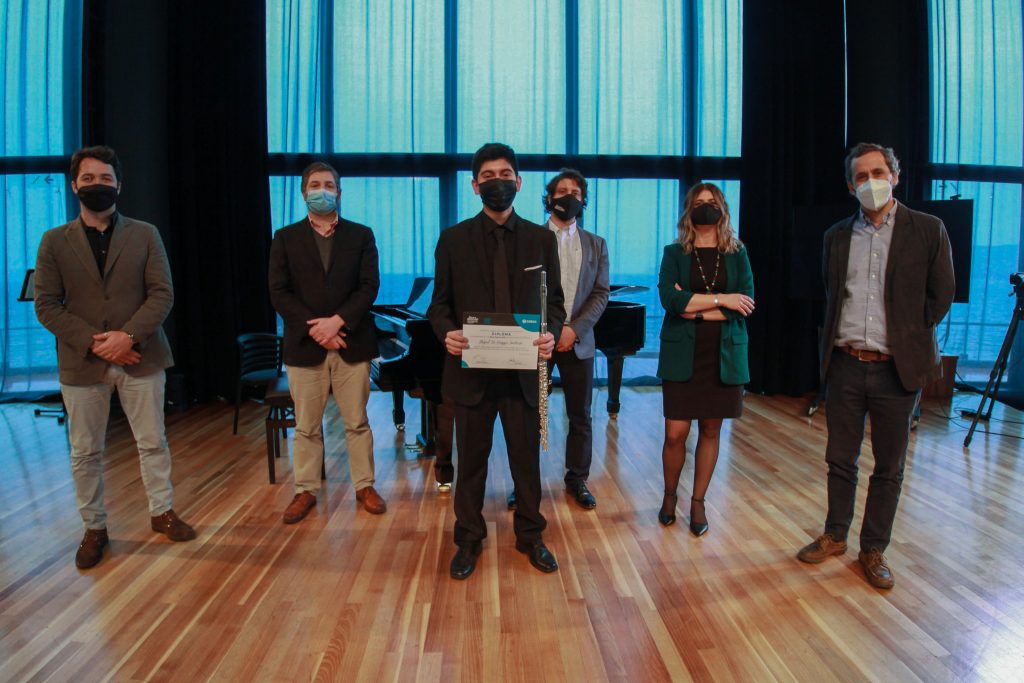 In this way, Gasco contributes to bringing art and music closer to the inhabitants of the regions of Los Lagos, Los Ríos and nearby towns, opening up development possibilities for new generations.
The Escuela de las Artes Teatro del Lago in its more than ten years of life, has trained in the instrumental, dance and choral area, more than 6 thousand five hundred children, youth and adults from the Los Lagos region and others, consolidating as a unique artistic education model in the country, under the auspices of an international theater and with great social support, considering that about half of its students are scholarship holders.