Sebastián Errázuriz and Marcelo Lombardero will talk about opera at Teatro del Lago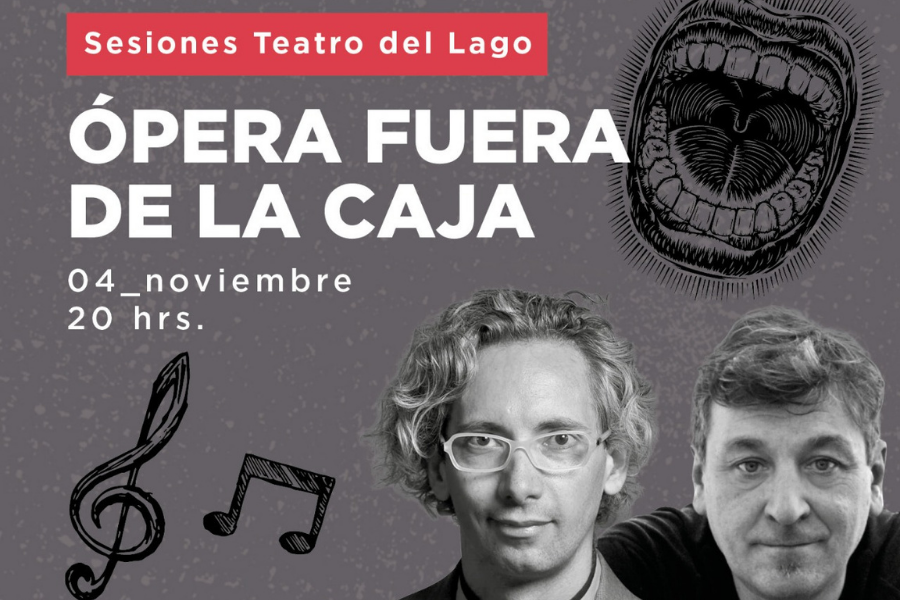 It is a free online meeting at www.teatrodellago.cl, where the outstanding Chilean musician and composer together with the renowned Argentine stage director, will discuss this artistic genre today.
This Thursday, November 4 at 8:00 p.m., online and free of charge, the Teatro del Lago Session: Opera out of the box will be held, in which the musician Sebastián Errázuriz and Marcelo Lombardero, one of the most outstanding registrars (stage director) of Latin America, they will talk about the new staging proposals for repertoire operas. What motivates a stage director to change a classic work of time and space? How do you dialogue between tradition and modernity in the new staging?
An interesting conversation about this musical genre that was born more than four centuries ago in Italy, its relevance in today's world, staged in the context of the pandemic and new proposals for an art that includes music, dance, singing, acting , visual arts, scenography and costumes, among others.
Argentine stage director Marcelo Lombardero is one of the most recognized artists in the field of opera. He is a member of the Board of OLA (Latin American Opera), a body of which he is co-founder and first vice president, and since 2008 has been conducting and producing the successful radio series An Opera Program for Radio Nacional Clásica de Argentina.
Sebastián Errázuriz is one of the most active and multifaceted musicians. Composer, conductor, music producer and cultural manager, he has a catalog of more than 50 works that includes three operas, an oratorio, symphonic and chamber music, and works for theater and cinema. He moves with versatility and ease between the world of classical music and popular music.