Otello by Verdi at Teatro El Círculo de Rosario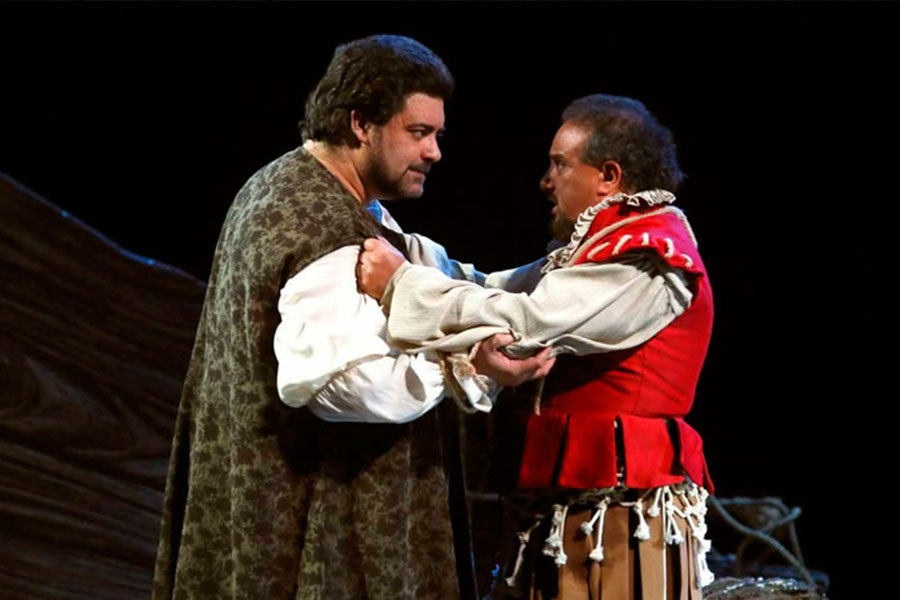 Chilean tenor José Azócar, who in the last year has already played the Moor of Venice at the Municipal de Santiago and the Argentino de La Plata, stars again Otello, this time at the Teatro El Círculo de Rosario, where the Verdiana masterpiece returns after 11 years of absence. With the director Hadrian Avila Arzuza at the head of the Provincial Symphony Orchestra of Rosario and the Rosario Opera Choir conducted by Horacio Castillo, after the premiere of Sunday, October 4, two other functions will be performed, on Thursday 8 and Saturday 10.
.
The staging, as well as the scenery, are in charge of Marcelo Perusso, while the costumes, hairdressing and makeup are by Ramiro Sorrequieta, and the lighting by Horacio Efrón and Nelson Coccalotto. Together with Azócar, they will sing in the main roles Mónica Ferracani as Desdemona, Leonardo López Linares as Iago, Andrés Novero as Cassio, and Marcela Novero as Emilia, accompanied in other characters by soloists such as Daniel Gómez López and Ismael Barrile. In the image, López Linares and Azócar at a time of this Rosario production.