#OperaPassion Day: Teatro Real live streaming Dido und Aeneas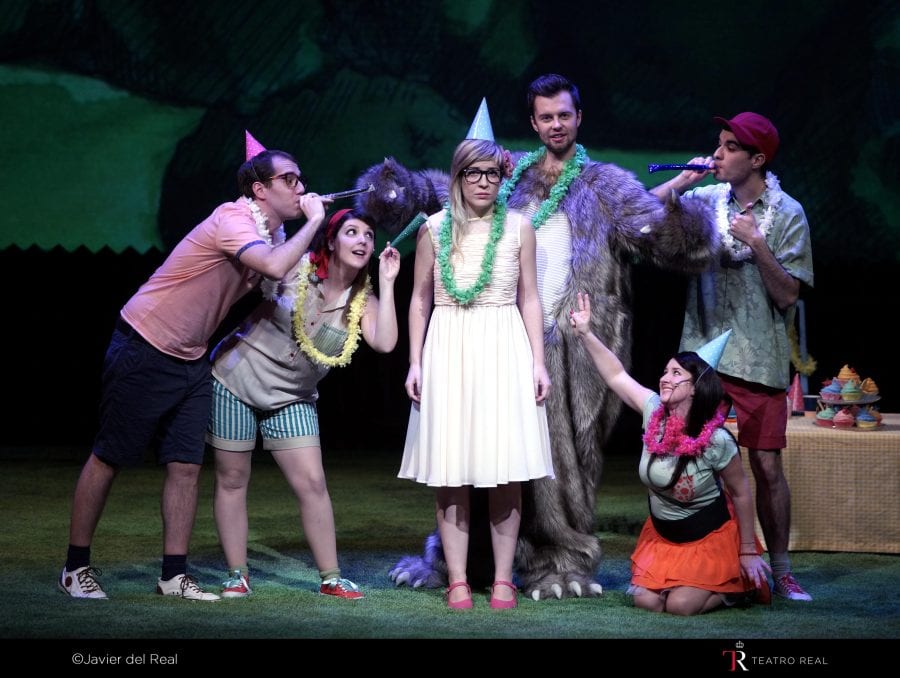 On Thursday 19th October, the British Council and Teatro Real de Madrid will collaborate with BBC Arts Digital to celebrate #OperaPassion Day, a live audiovisual program from several European theatres to mark the occasion of the exhibition "Opera: Passion, Power and Politics", a co-production between the Royal Opera House and the Victoria & Albert Museum in London. The exhibition, which can be visited from now on in London, covers almost 400 years of opera, from its birth to its international outbreak in the 20th and 21st centuries. The #OperaPassion Day will highlight the legacy and links between opera theatres in Europe and their relevance to addressing issues of the 21st century.
.
The leading international opera companies and leading European cultural institutions will also offer an unprecedented programme of live broadcasts on the BBC Arts Digital website. Internautas from all over the world will be able to connect with the opera universe and learn, from the hand of their protagonists, the fascinating artistic work that takes place both on stage and behind the scenes.
.
At 12 noon the production of Teatro Real Dido & Eneas of Purcell will be broadcasted, in a version directed by Rafael R. Villalobos and designed specifically for young people. At 4:45 pm, the British Council will interview the Director General of Teatro Real, Ignacio García-Belenguer, who will delve into the history of the theatre, its management model and its exciting initiatives to open the theatre to new audiences. An hour later, at 5:45 pm, Joan Matabosch, Artistic Director of the theatre, will give his vision of the opera from his personal perspective: What are the challenges of opera today? What are the ingredients of a successful season? How do you see the future of the opera?
The proposal of Rafael R. Villalobos, responsible for the dramaturgy and staging, moves the action to the present, the XXI century, to analyze the difficult period of adolescence and seek answers to the problems and experiences that today's youth have: development of personality, friendship, love, jealousy, bullying .. with dialogues and youthful vocabulary close to the public for which it has been conceived.
.
The youth of Dido & Eneas, to hipster Tale, also moves to the musical interpretation, led by the baroque music group Forma Antiqva, to the front of which is Aarón Zapico, musical director of the production, and five musicians of the Ensemble of JORCAM.