Marcelo Lombardero in CityLab Latinoamérica 2017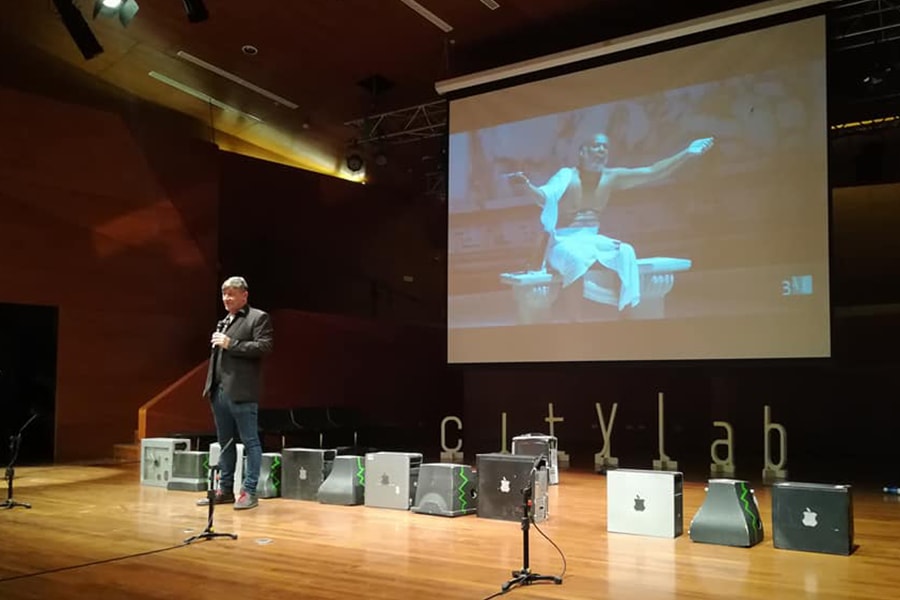 OLA was invited to curate part on CityLab Latin America 2017, Marcelo Lombardero spoke about the creative development in the performing art sector
.
On December 13th CityLab Latin America 2017 was held for the fifth year at the Centro Cultural Gabriela Mistral GAM in Santiago de Chile. The Stage Director of Teatro Colón Buenos Aires, Marcelo Lombardero, presented during the first session of the meeting addressing the challenge in the production of the performing arts in Latin America.
.
This summit, already on its fifth year brings together the highlights of the year in the creative sector. The location for 2017's version, were Santiago and Valparaíso, something that tunes with the extension of its radar to the Latin American region, inviting panelist from 8 countries that. Along with prominent Chileans from the creative industries, there were over 50 exhibitors talking with the public, telling their experiences and inspiring the audience in what Citylab calls:  "meetup creativo".
.
This 2017 event marked a milestone in the history of Citylab, since the meeting was held for the first time at a Latin American level with prominent creatives from Colombia, Mexico, Perú, Paraguay, Brazil, Argentina, Venezuela and Costa Rica, as well as the participation of representatives of the International Development Bank.
.
We invite you to review the presentation of Marcelo Lombardero in the following link.