Teatros del Canal, Teatro Real and La Veronal present contemporary opera Into the little hill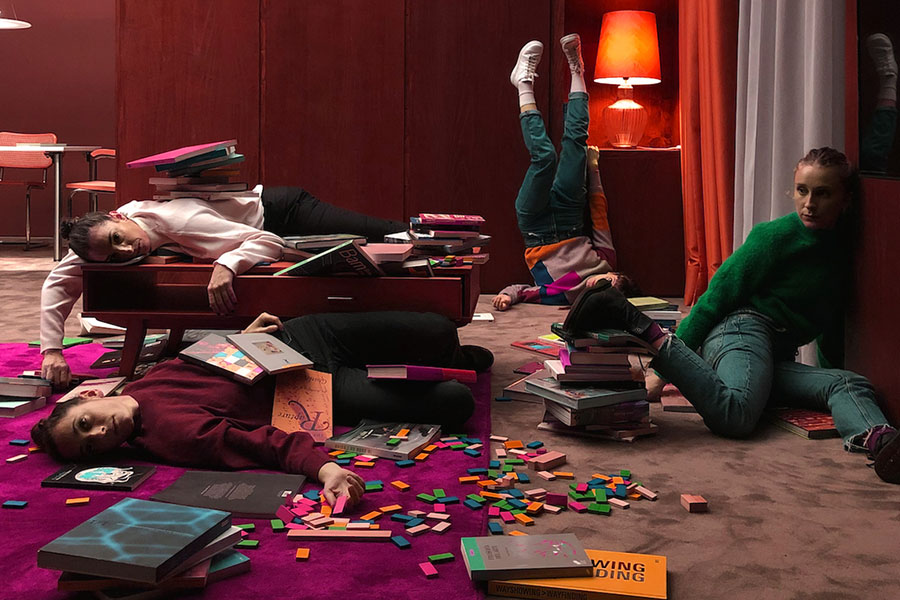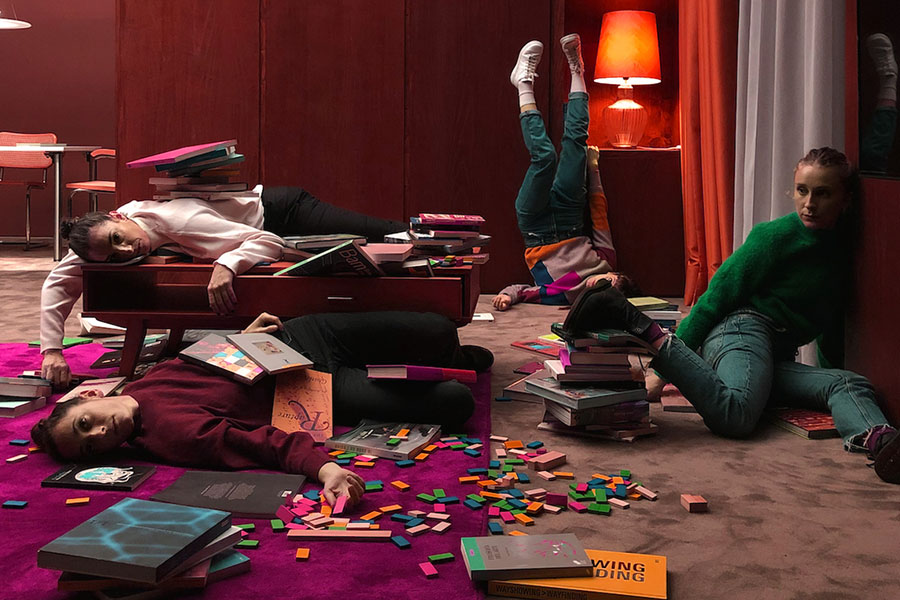 George Benjamin's opera premieres in a political reinterpretation of the story of The Pied Piper of Hamelin, in a co-production between Teatros del Canal, Teatro Real and La Veronal company. The musical direction will be in charge of Tim Murray, and Marcos Morau of La Veronal is responsible for the conception, choreography and stage direction.
Teatros del Canal of the Community of Madrid present Into the little hill, a co-production of Teatros del Canal with Teatro Real and the company La Veronal. A contemporary opera that can be seen in the Green Room of Teatros del Canal on February 11, 13, 14 and 15, at 8:00 p.m. 
The public's interest in this work, as beautiful in the musical as disturbing in the dramaturgical, has led both institutions to add one more function than those scheduled (February 14 at 8:00 p.m.) after being exhausted, weeks before its premiere , all locations.
Into the Little Hill is an adaptation of the story The Pied Piper of Hamelin, by the Grimm brothers, whose action moves to a contemporary political scene dominated by totalitarianism, with a fragile and manipulable society, unable to anticipate or prevent its destruction, anesthetized in the disaster, as explained by choreographer and stage director Marcos Morau (La Veronal), responsible for the production that we will see these days and for whose dramaturgy he has had the participation of Roberto Fratini.
George Benjamin premiered Into the Little Hill, his first opera, in 2006 at the Paris Opera House; the color of his music, the dramatic tension and the recognition and of the public and the specialized press have turned it into a work that has not ceased to be represented since then. Conceived for a formation of fifteen musicians and two voices, a soprano and a mezzo-soprano who give life to all the characters, it will feature for its representation in Madrid with the musical direction of Tim Murray at the head of Teatro Real's Orchestra and from the voices of Jenny Daviet and Camille Merckx, along with a cast of dancers formed by Lorena Nogal, Marina Rodríguez, Angela Boix and Núria Navarra.
ARTISTIC AND ELENCO TEAM
Idea and artistic direction: Marcos Morau.
Musical direction: Tim Murray.
Music: Teatro Real's Orchestra.
Choreography: Marcos Morau, Lorena Nogal, Marina Rodríguez, Angela Boix and Núria Navarra.
Interpreters: Camille Merckx (mezzo-soprano), Jenny Daviet (soprano), Àngela Boix (dancer), Núria Navarra (dancer), Lorena Nogal (dancer), Marina Rodríguez (dancer).
With the participation of: Oscar Mellado, Alfonso Zuma, Saúl Esgueva and Aimar Miranda.
Technicians on stage: David Pascual and Mirko Zeni.
Artistic and dramaturgical advice: Roberto Fratini.
Technical direction: David Pascual.
Lighting design: Bernat Jansà.
Stage design: Max Glaenzel.
Costume design: Silvia Delagneau.
With the special collaboration of The Animals Observatory.
Preparation: Mª Carmen Soriano.
Reguria: Laia Machado.
Executive production: Alicia Calôt, Cristina Goñi Adot, Juan Manuel Gil Galindo.
Acknowledgments Loring Art.
Co-production Teatro Real, Theaters del Canal and La Veronal.