The music of great operas returns to the Universidad de Chile Theater with the National Symphony Orchestra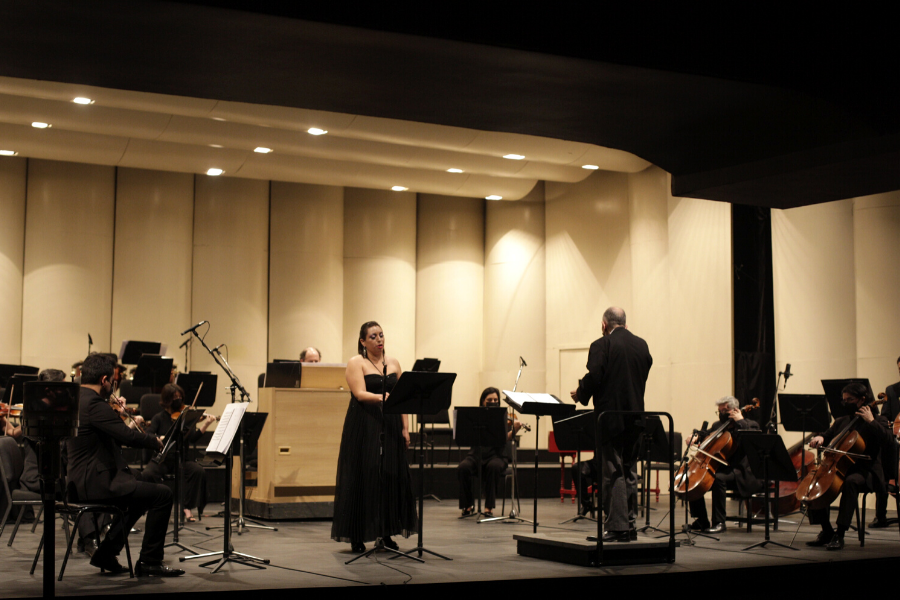 Extracts from renowned works by great composers will sound live on Saturday, September 25, in a concert that will be broadcast live on the CEAC TV signal.
After a short break from the National Holidays, the National Symphony Orchestra continues its cycle of live concerts from the Universidad de Chile Theater, this time with a concert that reviews some passages from famous operas. Thus, on Saturday, September 25 at 1:15 p.m., the public will be able to enjoy the music of composers such as Mozart, Verdi and Rossini, among others, through the platform www.ceactv.cl.
The program, called "Overtures, preludes and intermezzos", will be directed by the maestro Pablo Carrasco, and includes nine pieces, among them: the Overture "Ruslán y Ludmila", by Mikhail Glinka; Prelude to Act I of "La Traviata", by Giuseppe Verdi; Overture to "The Magic Flute", by Wolfgang Amadeus Mozart; Overture of "The Barber of Seville", by Gioacchino Rossini; Intermezzo from "Cavalleria Rusticana", by Pietro Mascagni; and Suite "Carmen": Overture – Intermediate – Bohemian Dance, by Georges Bizet.
In addition to this live concert, on Friday the 24th at 7:40 p.m. the concert offered on Saturday, September 4  will be broadcasted. There, a set of strings and harpsichord made up of musicians from the Symphony, as well as the alto soloist María Fernanda Carter – a member of the Camerata Vocal of the University of Chile – performed Stabat Mater, by Antonio Vivaldi, while 27 musicians from the group gave life a Aquatic Music Suite, written by George Frideric Handel, all under the direction of maestro Rodolfo Saglimbeni.
On the other hand, the Chilean National Ballet will hit the screens with two solos created and performed by Sofía Passarelli and Guido Cañete, dancers of the company. Both were based on previous ballet works to give life to these new creations, where Passarelli was inspired by pieces "5" and "6" by the artistic director of the BANCH, Mathieu Guilhaumon (part of the cycle 1-2-3-4- 5-6, 2018 season), while Cañete revisited one of the works that was part of "Laboratorio BANCH 2019", taking as a reference the choreography of Valentín Keller, "Does it really matter to you?". Both short-term plays were premiered in the space "Recreations on the fly", a record that will be broadcast on Thursday 23rd and Sunday 26th at 8:00 pm.