La forza del destino returns to Municipal of Santiago after 60 years of absence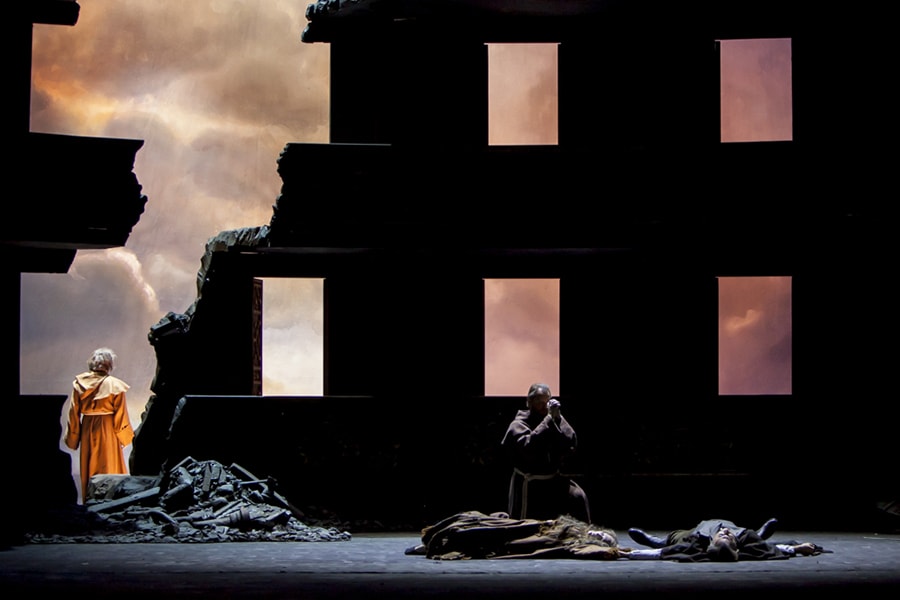 On Monday, April 15, the Municipal of Santiago begins its opera season with the premiere of La fuerza del destino, with musical direction by Giuseppe Grazioli and staging by Stefano Vizioli
As Esquilo wrote in Las coéforas, "what has resolved destiny must happen, both for the free man and for the slave, because there is no mortal who is freed from his destiny." Thus, the fatality becomes inevitable in the force of destiny, perhaps the most theatrical among the operas of Verdi and that is presented on the stage of Municipal de Santiago with a spectacular proposal by Stefano Vizioli anddirection musical by Giuseppe Grazioli.
"We have all these characters who, by a game of fate, love or kill each other and who, over the years, are completely by chance. It's a joke, a cruel and grotesque fate, "says Vizioli, explaining why he decided to frame the work in an old theater. "It is a theater that contemplates in a cold way the personal tragedy of the three protagonists. A physical and metaphorical space at the same time ", comments on the set designed by Nicolás Boni.
The love between Leonora and Don Alvaro will cause the destruction of an entire family. A plot marked by revenge and misunderstandings and evidence of the great drives of humanity: love, violence and death. The dramatic tension crosses all the work, interrupted by more vivacious and happy scenes carried out by the choir.
The force of destiny, opera with which thewas reopened Municipal of Santiago in 1873, after a colossal fire that reduced the building to rubble and claimed the life of firefighter Germán Tenderini, returns after 60 years to this stage, with a cast international composed by the outstanding soprano Oksana Sekerina (Leonora), the Chilean tenor Giancarlo Monsalve (Don Álvaro) and the baritone winner of Operalia, Vitaliy Bilyy (Don Carlos). The star cast, directed by Pedro-Pablo Prudencio, will star Lilit Soghomonyan (Leonora), Héctor Sandoval (Don Álvaro) and Ricardo López (Don Carlos).
Six functions will be offered, between April 15 and 24 at 7:00 p.m. Tickets from $4,000 pesos, more information and ticket sales through www.municipal.cl