The Camerata Bariloche returns to the Teatro Colón in Buenos Aires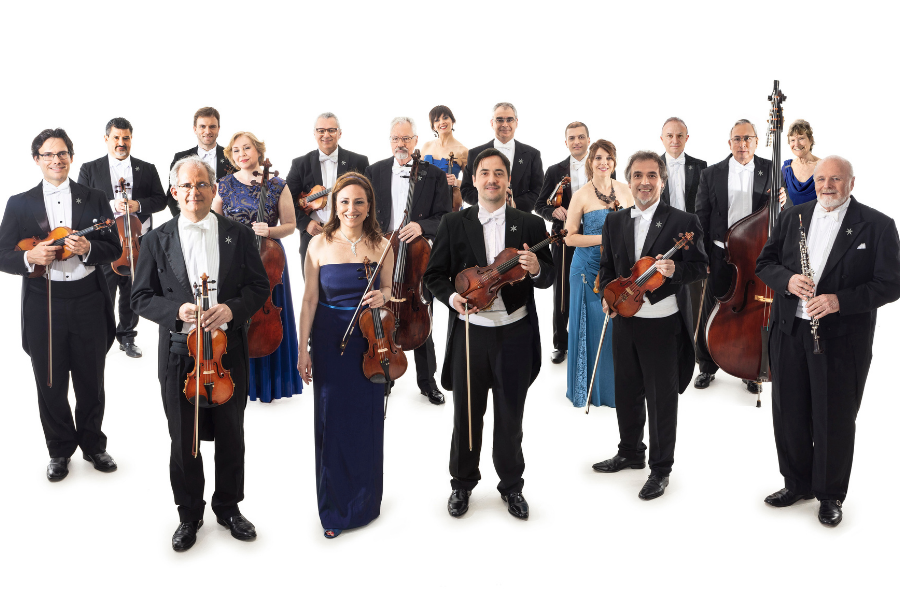 With a program made up of works by Claudio Alsuyet, Franz Schubert, Edvard Grieg, Leoš Janáček, Béla Bartók Juan Bautista Plaza, and Astor Piazzolla, the Camerata Bariloche will star in a concert this Thursday, October 7 at 8:00 p.m. with the musical direction of his concertmaster and also violinist Freddy Varela Montero.
The evening will include the premiere At night, finally Buenos Aires for oboe and string orchestra by Argentine composer Claudio Alsuyet, a work dedicated to the conductor Andrés Spiller and the violinist Marcela Magin. The musical program is completed by the Quartettsatz in C minor D.703 by Franz Schubert, Two Elegy Melodies Op. 34 by Edvard Grieg, Suite for String Orchestra by Leoš Janáček, Romanian Folk Dances by Béla Bartók, Fugue Criolla by Juan Bautista Plaza, and Escape and Mystery of Astor Piazzolla.
The Camerata Bariloche is the Argentine Chamber Music Orchestra with the greatest national and international prestige in the history of music in Argentina. Created in Bariloche in 1967, today it has a history of more than 45 years and resides in the City of Buenos Aires. It is made up of 18 top-level musicians who play with absolute excellence nine violins, three violas, three cellos, a double bass, an oboe and a harpsichord, among them, its musical director and concertmaster, Freddy Varela Montero.
They have received countless distinctions. The emblematic "Platinum Konex Award" for the best chamber ensemble in the history of music in Argentina and the award from the Argentine Music Critics Association for the best "Argentine Chamber Orchestra" stand out.
Tickets are for sale and can be purchased online through www.teatrocolon.org.ar.
Also in person at the physical ticket office of Tu Entrada that operates on Viamonte 560 (Local 5) from Monday to Friday from 10:00 a.m. to 4:00 p.m.