Gran Teatro Nacional celebrates with a virtual concert its 8 years spreading culture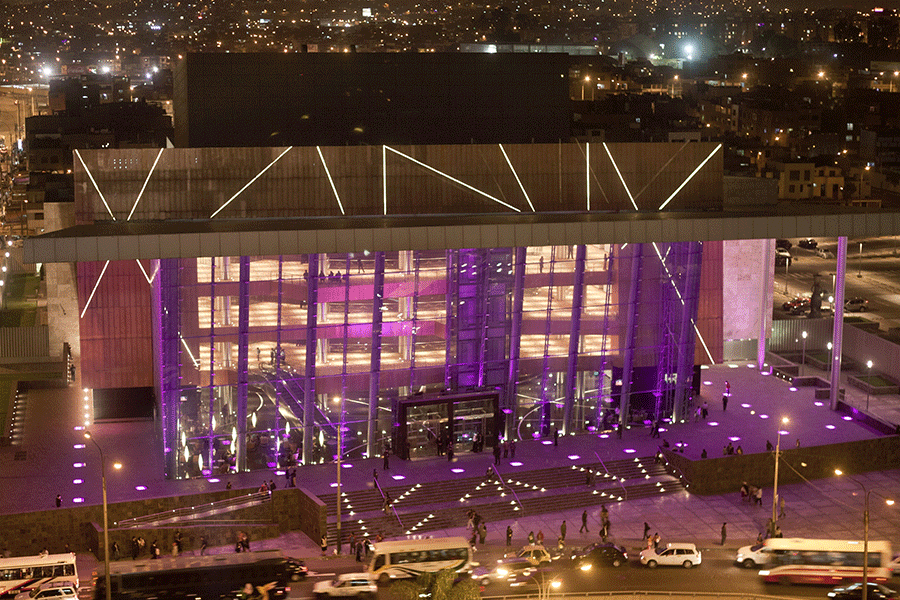 To celebrate its eighth anniversary, Gran Teatro Nacional presents the "Virtual Anniversary Concert", with the most important lyrical voices from Peru, which will be broadcast this Saturday, July 11 through of the GTN LIVE web platform.
Gran Teatro Nacional of the Ministry of Culture of Peru is eight years old since it first opened its doors to the public. For this reason, it has scheduled the free broadcast of an exceptional concert this Saturday, July 11, at 8:00 at night, through its web platform GTN LIVE. 
The musical meeting will bring together virtually the most important lyrical voices in the country, led by maestro Javier Súnico, artistic director of the National Choir of Peru.
In this anniversary gala universal classical works and popular songs will be performed, highlighting unforgettable pieces from the operas "Carmen", "Rigoletto", "Fausto", "Tosca", "Nabucco" "Elixir of love", "Rigoletto", " Lucrecia Borgia " and " Don Carlo "; as well as emblematic themes from the operettas "La picara molinera", "El barberillo de Lavapiés" and "Luisa Fernanda".
The sopranos Rosa Parodi, María del Carmen Rondón, Eloísa Aguirre and Ximena Agurto will participate, along with the mezzo-sopranos Bettina Victorero, Rosangela Merino, Edda Paredes and Josefina Brivio. There will also be tenors Juan Pablo Marcos, Juan Antonio de Dompablo, Andrés Veramendi, Dangelo Díaz and Iván Ayón.
The performance of each soloist will have the musical accompaniment of a pianist, highlighting the collaborations of Omer Albarracín, Guillermo Amésquita, Arbe de Lelis Gil, Diego Puertas, Xavier Aizpurua, Arturo Hinostroza and Vivian Rigol.
The "Virtual Anniversary Concert" will have as official presenter Mauricio Salas Torreblanca, Coordinator and Programmer of the Great National Theater; accompanied by the teacher Fernando Valcárcel, composer and Director of the National Symphony Orchestra of Peru; and Mónica Canales Márquez, Director of the National Children's Choir and coordinator of the Opera Season of the Ministry of Culture.
ABOUT THE THEATER
Gran Teatro Nacional of the Ministry of Culture opened its doors to the public for the first time on July 12, 2012. Since then, it has received 1,200,000 people in more than 1,500 artistic functions, and around 250,000 children and adolescents who participated in the public programs and workshops.
The mission of the GTN, of the Ministry of Culture, has always been to bring different audiences closer to the performing and musical arts, a task that in the current context acquires a new meaning and dimension.
Due to the world health emergency, since March 15, the team of Gran Teatro Nacional continued working and thinking of new ways to meet again with its public. This is the origin of its digital platform GTN EN VIVO, a space for free digital transmissions that in the last 4 months has reached more than 600,000 Peruvians.