Flavia Furtado: "The options after the end of pandemic are working with Brazilian artists, small productions and the new creation"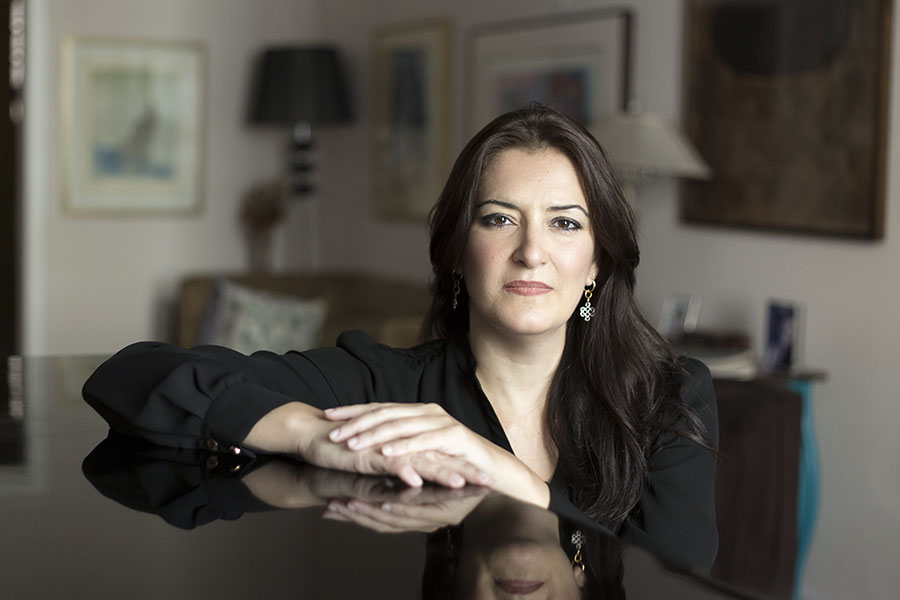 Festival Amazonas de Ópera (FAO) will take place between April 18 and June 7, 2020, in Manaus. Together with the traditional development of the Festival, the 2nd version of the Meeting of Opera Houses and Creative Economy will be held in Latin America. 
We talked with Flavia Furtado, Festival Director who tells us details of the activities to be developed during FAO.
Regarding COVID-19, what measures will the festival take in terms of programming, format, or a digital alternative? Could we think of a future edition of the fully digital festival?
We are analyzing various options, of course everything will depend on the path of the pandemic in Brazil and more specifically in Manaus.
Considering the Amazonas Theater, its size and our audience, we are thinking of making an online festival, in collaboration with the public TV Encontro das Águas.
The programming is in formulation, considering all the variables, but what we can think is that we will have to work a lot with Brazilian artists, small productions or entrust the creation of new works.
For next year we plan to have a live audience in the presentations, and expand the programming based on the evolution and reduction of the initial security measures. But the idea would be, if possible, to keep some of the titles scheduled for this year. Surely we will have a loss of budget and everything will have to be rethought.
Have Brazilian opera houses been able to articulate and work in partnership?
We know that networking, exchange of assemblies and mutual support are essential to strengthen the sector and overcome difficulties. There is still much to do about it, but it is possible to list some concrete actions that are already underway.
In 2019, FAO organized the "First meeting of opera houses and creative economy in Latin America", which brought together representatives of Brazilian theatres and some neighboring countries, representatives of OLA and the Inter-American Development Bank BID, two Secretaries of State for Culture and also to the National Secretary of Culture. It was the embryo of a trade union movement to build a common discourse for the sector, so that we can have more weight on our demands.
After that, the theatres met again, at Theatro Municipal de São Paulo, at the "Opera em Pauta" event, where they were able to deepen questions about the exchange and possible associations. On this occasion, the election of Manaus to host OLA General Assembly in 2021 was also announced. It will be the first time that Brazil will host this international meeting. Receiving managers, artists, technicians and other professionals linked to the opera production chain throughout Latin America and Spain will be a time to exchange invaluable experiences.
The "II Meeting of Opera Houses and Creative Economy of Latin America" will take place in Manaus on June 1 of this year, during the 23rd edition of FAO. This will feature conferences of Felipe Buitrago, Vice Minister of Culture and Creative Economy of Colombia, Ambra Sorrentino, CEO of Opera Copro and Alejandra Martí, Executive Director of OLA.
For its part, the Brazilian Academy of Music, at the moment, is coordinating extensive research to map all Brazilian theatres that have already created or have the structure to produce or perform operas, as well as all independent opera companies operating in the country . This research is essential so that we can visualize our full potential and understand what our main bottlenecks are. From that, we can have even more effective public policies and private associations.
Finally, we have another Brazilian theater that joined OLA this year, which is Theatro São Pedro in São Paulo, which joins the other Brazilian organisations on the network, Festival Amazonas de Ópera, Theatro Municipal de São Paulo, Theatro da Paz de Belém, and Cia Ópera São Paulo.
What can be done to make opera gain more space and investment in Brazil?
Opera is a genre that is solidly understood as an expression of culture. Now it must be widely understood within the creative economy chain, as a sector that generates jobs and income, also reaching the areas of education, tourism and foreign policy. For this, I see the participation of other government departments, both state and federal, as an extremely important issue. We also want to involve the Joint Parliamentary Front for the Creative Economy in the discussions of the sector.
The specific demands of the opera, such as the development of research, the continuity of theatre management, the training of professionals, the maintenance of technical centres, the facilitation of international exchanges, the restoration of scores, among others, must arrive clearly to those responsible for public policies. As well as the enormous return in social and cultural terms that the sector has to deliver to the country.
In general, both for public and private associations, it is essential to communicate opera as a musical genre that remains active, with contemporary composers and productions that coexist well with the titles already consecrated by history.
A survey conducted by critic Sérgio Casoy mapped the existence of at least 144 titles and 51 composers who have written and still write operas in Brazil. These names range from Carlos Gomes to Chiquinha Gonzaga, from Noel Rosa to Claudio Santoro, and even Leonardo Martinelli, a young and contemporary composer. This shows that Brazil has a long history with opera and has a valuable collection that theatres must know, preserve, restore and gather.
Manaus is an excellent example of the interest generated by opera today: FAO has one of the youngest audiences in the world, according to Spanish critic Juan Ángel Vela del Campo.
Brazil was the first country in Latin America to sign a collaboration agreement with Ópera Latinamérica (OLA), in May 2019, in Manaus. Would you highlight any positive results for the sector since then?
The signing of the agreement with OLA was a milestone that shed even more light on the potential of opera as a live and current musical genre that generates jobs and income and promotes culture and education. Great news was the recent announcement of a newfund FUNARTE (Fundação Nacional de Artes) that will make available in 2020, three million reais (USD 695,000) for the direct promotion of opera in Brazil.
It is very important that the opera obtains public funds, lines of credit and specific support. Thus, the sector can be strengthened and structured, generating more solid results and expanding its social impact.
What are the expectations and news for this 23rd edition?
This year, we are more active in social media and launch a new website, which helps us to be closer to the audience outside Manaus and also to make the festival present throughout the year. In addition to the association already established with TV Encontro das Águas, we now have an agreement with the Allegro HD channel, which will broadcast FAO productions to Argentina, Uruguay, Paraguay, Ecuador and Colombia.
On 2020 we are honoring 250 years since the birth of composer Beethoven with Fidelio, his only opera.
We will also have the "II Meeting of Opera Houses and Creative Economy in Latin America", which will bring together the State departments of Culture, Planning, Tourism and Education; to Ópera Latinamérica OLA; the mixed parliamentary front for the creative economy; the Vice Minister of Culture and Creative Economy of Colombia, Felipe Buitrago and the CEO of London Opera Co-Pro Ambra Sorrentino.
We have been working to implement partnerships with Brazilian and international theatres. In 2019, our production of Faust de Gounod was taken to Theatro Municipal de Rio de Janeiro and Municipal de Santiago, in Chile. This year, the 23rd edition of the festival will feature partnerships with the Universidad de los Andes de Bogotá, for the assembly of Peter Grimes, of Britten; and with Ópera de Colombia for the edition of Fidelio, by Beethoven. Theatro Municipal de São Paulo, in a pioneering technical cooperation project in Brazil, will borrow us Aníbal Marques, one of the oldest technical directors working in Brazilian opera, who will share and transfer his experience to the Manaus team.
We are also expanding the project Opera Mirim and working to train teachers in the public schools of Manaus. Students will begin to learn and get involved with opera one month before seeing the opera Onheama, adapted for puppet theatre. This will be a great year for FAO!