Guatemalan tenor Mario Chang performs with the San Francisco Symphony and Symphonic Choir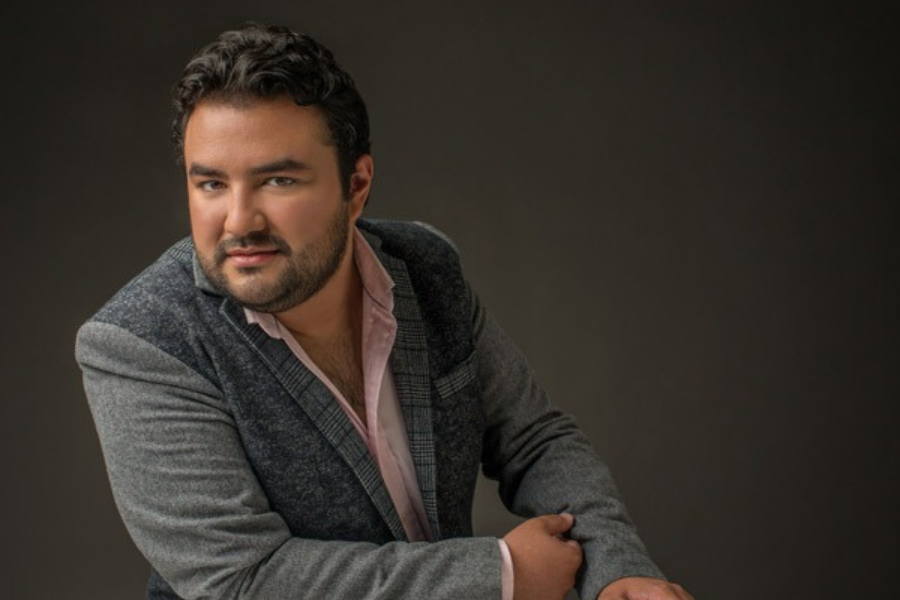 The program includes the premiere of "Sound and Fury" by composer Anna Clyne and "Symphony No. 9" by Ludwig van Beethoven.
This November 26 and 27, the Guatemalan tenor and member of Escena Digital, Mario Chang, takes the stage with the soprano Michelle Bradley, the mezzo-soprando Jennifer Johnson Cano and the baritone Rod Gilfry, under the leadership of Daniel Stewart.
The program
Composer Anna Clyne points to two very different works of art as the impetus behind Sound and Fury: Symphony No. 60 by Franz Joseph Haydn, Il distratto, which was paired with Sound and Fury in its 2019 release, and Macbeth by William Shakespeare. (The final lines of the main character's last soliloquy inspired the title.)
The connection to Macbeth began after Clyne came across a masterclass recording with actor Sir Ian McKellen examining the images and language of the soliloquy. Clyne notes: "My intention with Sound and Fury is to take the listener on a journey that is both exhilarating, with fierce string gestures hurling around the orchestra in skittish outbursts, and serene and reflective, with haunting melodies emerging. and back away".
The Symphony no. 9 by Ludwig van Beethoven claims a special place in the history of the symphony and in Beethoven's growth as an artist, Mensch, and public figure. The symphony has an undeniable impact, largely thanks to its 'troublesome' characteristics: the momentum gained through its remarkable duration, the revitalization of its essential sound with the entry of the choir at the end, even the drama associated with the singers. soloists. sit quietly for almost an hour and then jump up to fight the challenging vocal lines.
The "Ninth" is Beethoven's last symphony, a beacon of the avant-garde on a musical journey from darkness to light. It assumes a magnified aura of monumentality, of finality, on the one hand, but also as a completely unexplored challenge for future generations. In short: this music is about the hopes and dreams of humanity.
More information at: SF Symphony