Teatro Real will broadcast Madama Butterfly and La Traviata for free to the countries of OLA members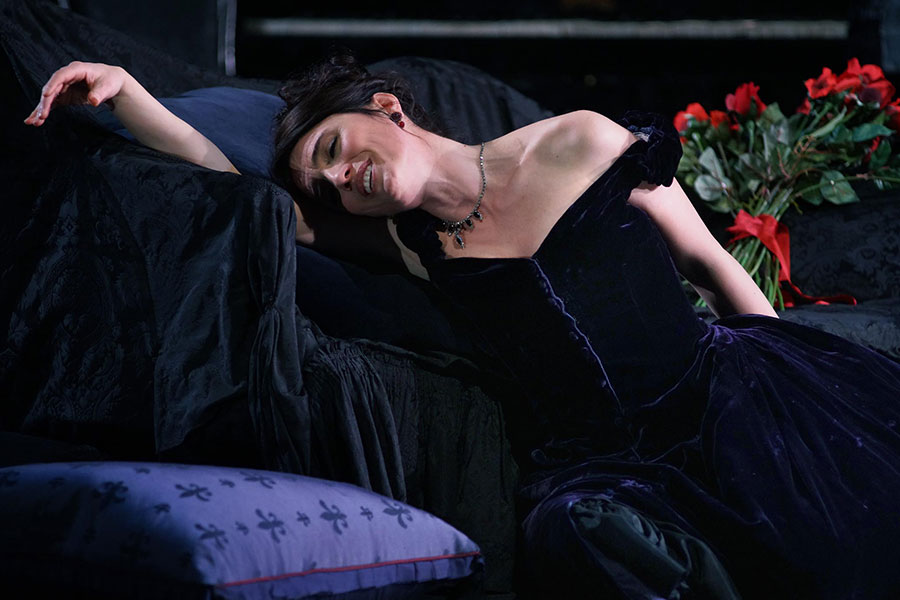 In a collaboration between the Teatro Real, the Spanish Agency for International Development Cooperation and Ópera Latinoamérica, on 8 and 9 May, they will be offered to everyone free of charge through the digital platform of the Madrid coliseum My Opera Player, two productions with Ermonela Jaho as soloist: La traviata, by Verdi and Madama Butterfly, by Puccini.
To liven up the days of confinement through opera, dance, concerts and shows for the whole family, Teatro Real has given free access in Spain, since March 18, to the complete catalog of MyOperaPlayer, expanding its contents during this period, with the complicity and support of the theaters and institutions that participate in this audiovisual platform: Gran Teatre del Liceu, Gran Teatro Nacional de China,  Teatro Colón de Buenos Aires, Teatro del Bicentenario de San Juan (Argentina), Municipal de Santiago de Chile and also National Heritage, Fundación Albéniz and RTVE.
To culminate this offer to users over almost two months, Teatro Real will give free access worldwide, on May 8 and 9, to La Traviata and Madama Butterfly in MyOperaPlayer, in collaboration with the Spanish Agency of International Development Cooperation, AECID, which will promote this initiative through all its international dissemination channels. The collaboration will allow the platform to be open free of charge to all the countries of the members of Ópera Latinamérica: Brazil, Chile, Colombia, Costa Rica, Ecuador, Guatemala, Mexico, Peru and Uruguay.
Teatro Real will end, on May 9, the period of free access to the complete catalog of MyOperaPlayer started last March 18, within the scope of the initiatives carried out during the strictest period of confinement, which is now beginning its gradual and progressive deactivation, under the guidelines of the Government of Spain.
Children's and youth programming El Real Junior on MyOperaPlayer has had a large number of users, mostly families, who have used the various teaching materials available to help parents and educators.
Throughout these 9 weeks, more than have registered on the platform 52,000 people, with nearly 4 million visits, encouraged by the programming proposals that have been launched weekly from all the broadcast channels of Teatro Real: personalized information, newsletters, press releases, social networks, etc.
Teatro Real will continue with its efforts to overcome with generosity, motivation and perseverance, the limitations imposed by the coronavirus crisis, offering opera, dance and concerts to the best possible conditions, within the framework of the Government of Spain and the Community of Madrid.