El Teatro Real estrena una nueva producción de Falstaff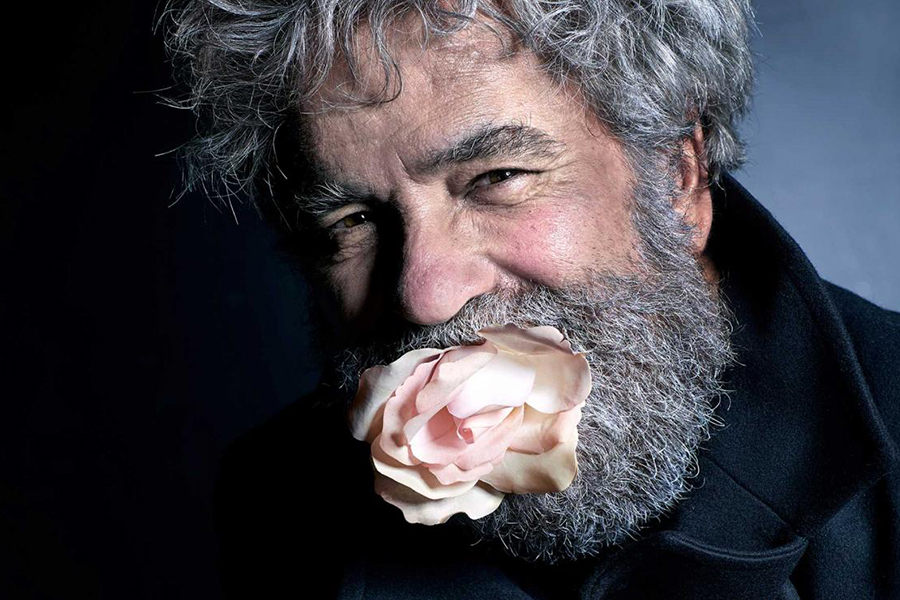 There will be 11 performances of the Verdi classic, in a new production of the Teatro Real in co-production with the Théâtre Royal de la Monnaie in Brussels, the Opéra National de Bordeaux and the Tokyo Nikikai Opera Foundation. Laurent Pelly will be responsible for the stage direction, and Daniele Rustioni will assume the musical direction in his debut at the Teatro Real.
.
On April 23 the Teatro Real will premiere a new production of Falstaff, by Giuseppe Verdi, in co-production with the Théâtre Royal de la Monnaie in Brussels, the Opéra National de Bordeaux and the Tokyo Nikikai Opera Foundation ─teatros where it will be presented later─ and the company NEOescenografía SL.
.
The opera, which will be staged until May 8 ─11 features with double distribution─, will be broadcast live on May 2 on the Mezzo television channel and delayed by La 2, RTVE. Also, the recording will be available in the Digitalof Theaterthe Royal Theater and will be published on DVD with international distribution.
.
He will lead a double cast, with 10 Spanish protagonists, led by two renowned baritones in the titular roles Roberto de Candia and Misha Kiria, seconded by Daniela Barcellona and Teresa Iervolino (Mistress Quickly), Maite Beaumont and Gemma Coma-Alabert (Mrs Meg Page), Rebecca Evans and Raquel Lojendio (Mrs. Alice Ford), Ruth Iniesta and Rocío Pérez (Nannetta), Joel Prieto and Albert Casals (Fenton), Simone Piazzola and Àngel Òdena (Ford), Christophe Mortagne (Dr. Caius ), Mikeldi Atxalandabaso (Bardolfo) and Valeriano Lanchas (Pistol).
.
Laurent Pelly, renowned teacher in the direction of actors, who in the Teatro Real has triumphed with three funny comedies ─ The daughter of the regiment, by Gaetano Donizetti (2014), Hansel and Gretel, by Engelbert Humperdinck (2015), and  El gallo de gold, by Nikolai Rimski-Kórsakov (2017) vuelve, returns this time to direct a new production of Verdi's masterpiece in which, once again, he is also the author of the figurines.
.
Verdi's score will be directed by Daniele Rustioni, musical director of the Lyon Opera, the Orchestra della Toscana and the Ulster Orchestra (this one, from September), with a brilliant international career, which will debut at the Teatro Real after having triumphed in the most important opera theaters around the world.
.
In his conception of opera, whose action translates to our time in a schematic, 'organic' and mutant scenography designed by Barbara de Limburg, Laurent Pelly goes deeper into the interior of the characters, in a metaphysical journey in which the limits of farce and comedy, to enter the magical realm of enchantment and fable.
Falstaff is born from the fabulous libretto by Arrigo Boito inspired by passages from The Merry Wives of Windsor, Henry IV and Henry V by William Shakespeare (in an edition translated by Victor Hugo) and the genius of Giuseppe Verdi who, now octogenarian, writes a great score , dismissing his operatic career with a song to humanity full of humor, wisdom, vitality, depth and rejoicing.
.
Arrigo Boito ─ composer, poet and playwright who had already joined his name to that of Shakespeare and Verdi in Otello─, intertwines and fuses the scenes and Shakespearian characters in a booklet all in verse, which is in itself a literary work. The author uses the phonetics and inflections of the archaic Italian language in the service of comedy, drinking from Elizabethan theater, Goldoni or Moliere, interspersing Shakespearean phrases or Boccaccio quotes and playing profusely with the metric for different situations: pentasyllabic for the amorous outbursts, hexasyllabic for the jokes of the comadres, octosyllables for the persecutions to Falstaff, or septisílabos duplos for their monologues, everything combined with enormous dexterity and dramatic effectiveness.
.
The immense theatrical, semantic and poetic richness of the libretto is meticulously adjusted to Giuseppe Verdi's score, which is recreated by articulating small melodic cells, tonalities, instrumentation details, timbres and harmonies associated with characters and dramatic situations, with a fluidity, complexity and amazing freshness. A dizzying music takes us from youth to old age, from reality to dream, from sweetness to anger, from laughter to reflection, mocking or pitying the characters, or joining their fears, laughter, pains or fuss .
.
Falstaff will perform on the stage of the Teatro Real after 17 years of absence: in 2002 eight performances of the iconic production of the Scala in Milan conceived by the stage director Giorgio Strehler, already then deceased, were offered as a tribute to his brilliant career .