Teatro Municipal Enrique Buenaventura of Cali celebrates its 92nd anniversary with Lucia di Lammermoor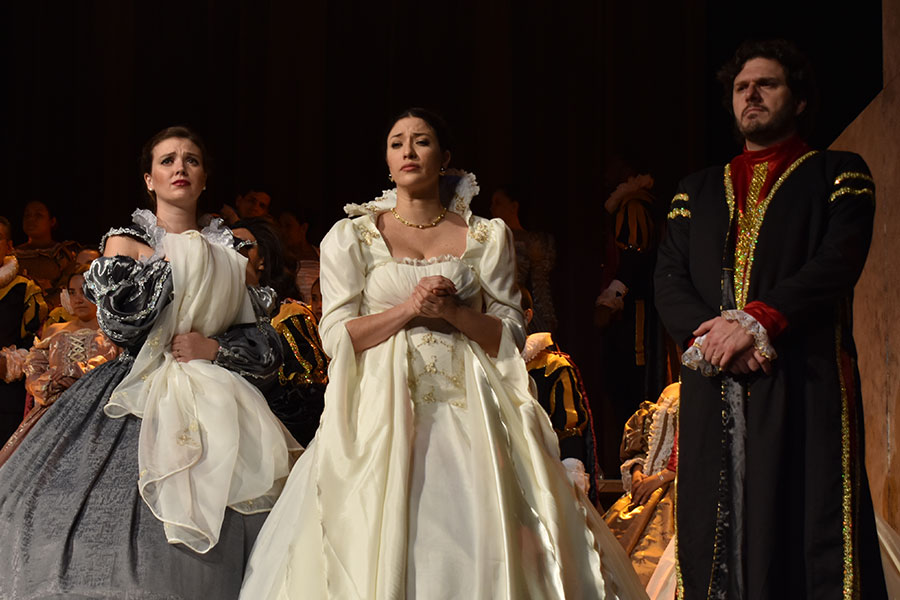 Tradition and contemporaneity are intertwined in the new production of Lucia di Lammermoor in the Teatro Municipal Enrique Buenaventura de Cali with direction stage by Federico Figueroa and the musical direction by Remo Ceccato.
The staging of Lucia di Lammermoor, that this 19 and 20 November premieres at Teatro Municipal Enrique Buenaventura de Cali with the regie of Hispanic-Mexican Federico Figueroa. The Philharmonic Orchestra of Cali will be in the pit under the baton of Remo Ceccato. The main character will be played by soprano Gabriela Mazuera, while thetenor Hans Mogollón will play Edgardo and the baritone Camilo Mendoza will be Enrico.
Patricia Alaeddine, Theater Director, stressed that with Lucia di Lammermoor, in addition to celebrating her institution's birthday, it is the possibility of highlighting the talent of the region with 120 people collaborating in the assembly.
Federico Figueroa, spoke of his work as a director as a scenic proposal in which he presents part of an idea of ​​aesthetic sincerity in contrast to certain elements of the most entrenched tradition, present in the costumes and direction. In this sense, with the scenography of Bruno Regnault, we run away from the recalcitrant "Gothicism" in which this opera is often taken too often. The design the costumes signed by Victor Romero, seeking empathy with the time of Cammarano's libretto.
The cast of Lucia di Lammermoor it is completed by soloists: lto mezzosoprano Monica Danilov on paper Alisa, the bass Hyalmar Mitrotti as Raimondo and the tenors Gustavo Hernández  playing Arturo and Miguel Rosero in the role of Normanno.
The choir of this production is made up of thirty-one people belonging to the Aria and Memoria Foundation, and the Philharmonic Orchestra of Cali will have 47 musicians.
If you want to receive this and other information in your email, subscribe to our newsletter here.
Lucía di Lammermoor is a tragic drama in three acts with music by Gaetano Donizetti and libretto in Italian by Salvatore Cammarano, based on the novel The Bride of Lammermoor by Sir Walter Scott. It was released in Naples on September 26, 1835.
Walter Scott's novel is based on a real event that took place in the Scottish Lowlands in 1669. The story tells the fight between two families, the Ashtons and the Ravenswoods. When the opera begins, the Ashtons are in full swing and have taken possession of Ravenswood Castle, the ancestral home of their rivals. Edgardo de Ravenswood, the last survivor of his family, has been forced to live in a solitary tower at sea, known as Wolf's Crag. Despite the good time that the Ashtons live, they have been threatened by political and religious changes. Enrico Ashton hopes to gain the protection of the influential Arthur, marrying him with his sister Lucia.