The Chilean National Ballet prepares its reunion with the public at the Municipal Theater of Las Condes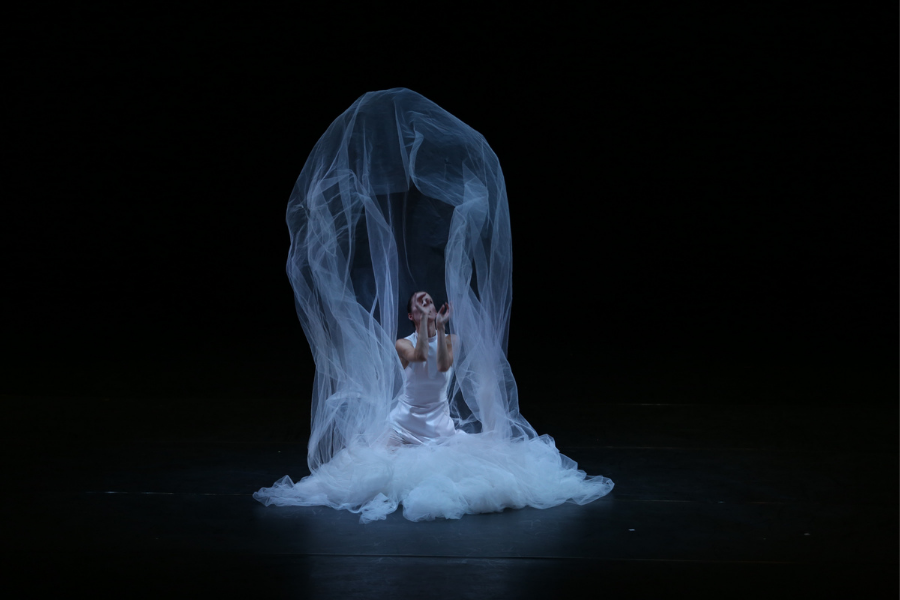 "Reminiscences: homage to Swan Lake, Giselle and The Nutcracker", by the choreographer and artistic director of the company Mathieu Guilhaumon, is the montage with which the BANCH reverts three emblematic dance titles, from a contemporary perspective.
After months of confinement due to the pandemic and presentations through CEAC TV, the Chilean National Ballet will finally be able to meet with the public in person this Friday 24 and Saturday 25 at 7:30 p.m., and Sunday 26 at 6:30 p.m. hours, with Reminiscences: Tribute to Swan Lake, Giselle and The Nutcracker, by Mathieu Guilhaumon. A long-awaited moment that had been frustrated in December 2020 for health reasons, which this time can come true with all the security measures required by the authority.
Inspired by the so-called 'galas of the stars', where excerpts from classic works are presented, the company's director's proposal includes a part of Giselle. Counterpoint and revisit, created for BANCH in 2018 by Guilhaumon himself. In addition, it incorporates the music from Act 4 of Swan Lake, by Tchaikovsky, and the most emblematic moments of The Nutcracker, also by the Russian composer, of which a renewed version will be presented regarding the work in 2020.
As a common thread of the three pieces is the idea of ​​confinement as an instance that leads people to immerse themselves in memories, in the reminiscences of the times before the pandemic, "when we could move freely, share and flow on the stage" explains the French choreographer. He adds that the central character will be a dancer, alone and locked in his dressing room, "who remembers these fragments of classic works and the times before confinement and begins a journey through this imaginary."
Tickets can be purchased through the website of the Municipal Theater of Las Condes (www.tmlascondes.cl), at a general price of 5,000 pesos, in addition to some special discounts.
Coordinates
Friday, September 24 and Saturday, September 25, 7:30 p.m. (tickets for the function canceled on December 5, 2020 can be used)
Sunday, September 26, 6:30 p.m. (tickets for the canceled show on December 6 can be used)
Duration: 50 minutes
Audience: Recommended for all viewers
Maximum room capacity: 50% of its normal capacity
Discount: 25% paying with the Club de Lectores American Express El Mercurio card, with current subscriptions
Valid only at the Theater box office, Call Center and Internet
During the purchase, each attendee must be identified. The ticket will be personalized, therefore, non-transferable
Mobility Pass will be requested Without this document you will not be able to enter
MANDATORY USE OF A MASK DURING THE FUNCTION