Ancient Egypt arrives on the stage of Teatro del Bicentenario de San Juan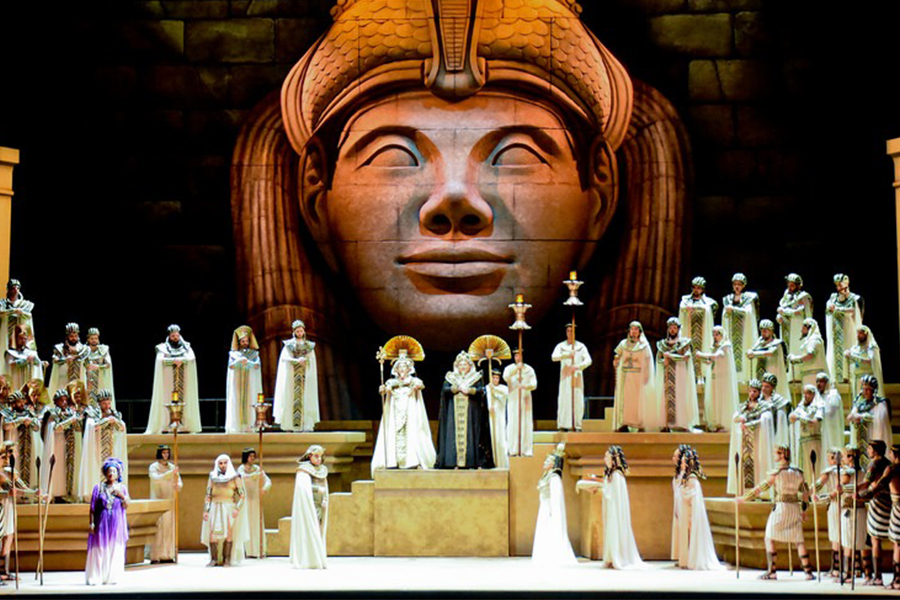 The original production of the Teatro Colón in Buenos Aires is presented together with more than 300 artists from San Juan and outstanding soloists in 3 unique performances from November 21st to 25th
.
Teatro Bicentenario de San Juan presents Aída, the majestic opera that embodies a story of love, war and betrayal in ancient Egypt, which can be enjoyed from November 21st to 25th.
.
Directed by Aníbal Lápiz, Aída, the opera in which more than 300 San Juan people participate is composed of dancers, extras, the Vocational Choir, the University Choir; and the UNSJ Symphony Orchestra under the baton of Emmanuel Siffert.
.
With music by Giuseppe Verdi, a dazzling wardrobe, and an unparalleled display, this story of love, war and betrayal is an original production of the Teatro Colón, in which leading soloists participate: Mónica Ferracani; Cristian de Marco; María Luján Mirabelli; Enrique Folger; Homero Pérez Miranda; Roman Mozdlewsky and San Juan's Octavio Sosa, Romina Pedrozo and Paula Marco.
.
Set in Pharaonic Egypt, this opera tells the story of love between Aida, an Ethiopian princess, but a slave in Egypt; and Radames, Egyptian military and commander of the forces that occupied the land of Aida. This love is opposed by Amonasro, father of Aida, who demands revenge, and Amneris, daughter of Pharaoh, who also loves Radames.
.
Buy your tickets here.