Creation of Communication and Marketing Committee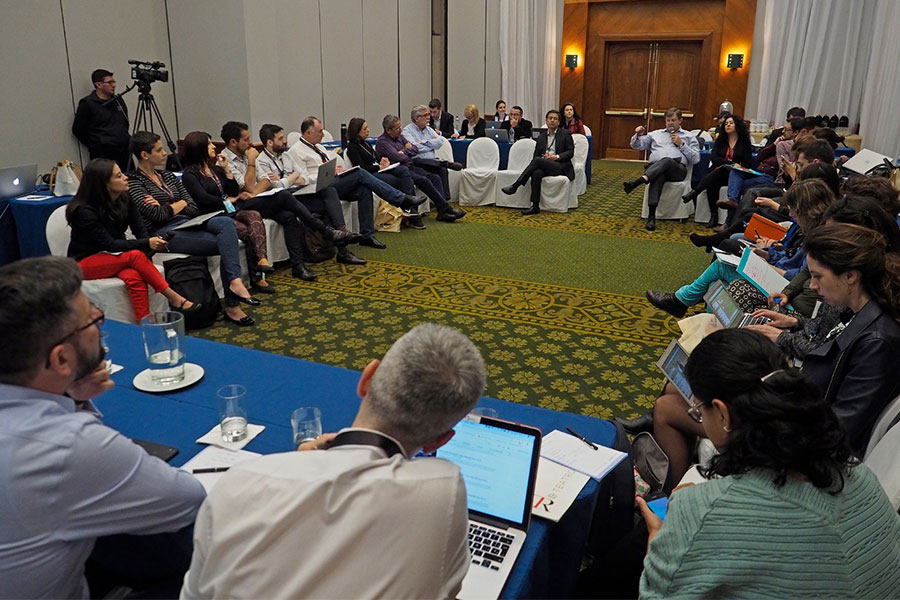 After two intense days in which strategies were exchanged and different projects presented, the Communication and Marketing Committee was created, which will give continuity to the work started during OLA's annual meeting in Quito
.
This year the 11th Annual Meeting of Ópera Latinoamérica had an imprint. It was the first time that the Association included a specific Forum on Communication and Audience within its annual meeting. The city of Quito received from October 22 to 25 the representatives of the departments of communications, audiences, marketing and artistic education of the theatres part of OLA. The participants had the opportunity to share good practices and methodologies, in addition, they worked together with invited panelists from Europe, the United States and Latin America, in the challenge of improving digital communication and working with the audiences of their theaters.
.
The forum had 4 international panelists: Carlos Vicente, Marketing Director of Opera de Sarasota; Francisco Ramos, Deputy Director of Marketing Teatro Real de Madrid; Violaine Fournier, Executive Committee of RESEO and Javier Ibacache, Head of Unit of Artistic Programming and Public Training of the Ministry of Culture, Arts and Heritage of Chile.
.
In order to generate continuous improvement in the communication strategies of the theaters that are members of the OLA Network, the Communications Committee was created led by Margarita Mora, Director of Marketing of the Teatro Mayor Julio Mario Santo Domingo in Bogotá, Daniela Santelices, Strategic Communications of Teatro del Lago de Frutillar, Chile. The committee's mission is to raise issues on the subject of communicaction, propose country and venue  for the next forum, as well as to plan projects and initiatives for networking in the future.
.
Relive the conferences of the first Communications and Audiences Forum OLA Quito 2018 in the following link.
Playlist OLA Quito 2018
.
Visit the photo gallery of the first OLA Quito 2018 Communications and Audiences Forum at the following link.
Galería de fotos OLA Quito 2018