Meet the panelists and their trajectories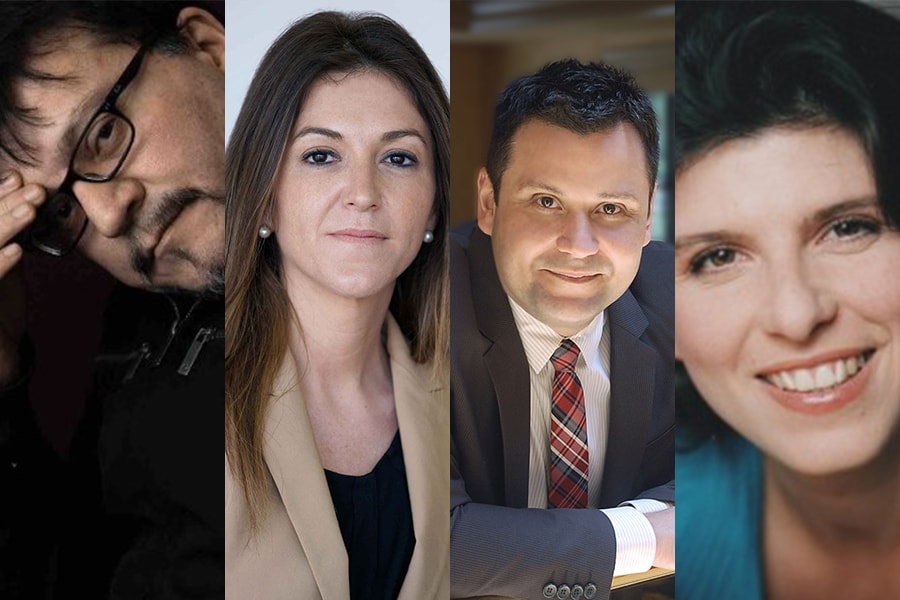 Guest experts from North America, Europe and Latin America will lead the digital communication, marketing, audiences and education panels of this first OLA forum
.
Lourdes Sánchez Ocaña, Director of Communication and Marketing Teatro Real de Madrid
From October 2012 to date, Lourdes has developed the implementation and execution of the strategic lines of communication, marketing and advertising of Teatro Real de Madrid. She is in charge of the communication and digital marketing strategy of the Madrid Coliseum. She was part of the creation and implementation of the communications office of the Spanish data protection agency, and the establishment and development of communication policies and strategies for the same agency.
.
Carlos Vicente, Marketing Director Sarasota Opera House (USA)
Professional of the arts administration with more than twenty years of experience and more than a decade in management positions. With proven experience in leading traditional and digital marketing and communication initiatives within a performing arts organization, maximizing ROI, increasing revenues and improving the company's visibility. Carlos has extensive experience in administration, operations, personnel development and marketing and advertising in the United States and abroad. He has worked at the Houston Symphony Society, the Sonata Artistic Productions in Rio de Janeiro, and is currently the Marketing Director at Sarasota Opera House. He holds a Master's degree in Vocal Interpretation from Rice University in Houston and is a winner of the American Marketing Association – Houston, Texas – AMA Crystal Awards.
.
Javier Ibacache, Head of the Unit of Artistic Programming and Public Training in the Ministry of Culture, Arts and Heritage of Chile
He is a critic and programmer of performing arts. During his career as a cultural manager he has specialized in public education and audience development. He is the promoter of the School of Spectators program in Chile. He was the Director of Programming and Audiences at Gabriela Mistral Cultural Center, GAM, between 2010 and 2016, and later Director of Programming at Espacio Diana until 2017. He also works as a teacher in post-graduate programmes focused on audience creation and audience development . He has a specialty in Contemporary Chilean Theater, Contemporary Chilean Dance, Cultural Mediation, Audience Development, Text Editing, Content Generation on Performing Arts.
.
Violaine Fournier, member of the Steering Committee of RESEO (European Network for Education in Opera and Dance)
She has been trained as a singer, pianist and actress at the French Conservatory (Paris, Ville d'Avray) and music therapist at the University of Paris René Descartes.
.
The creation, education, development of human skills and the exchange of creative processes has always been the central point in her artistic life. In 2005 she founded her lyric company, Minute Papillon, with which she creates shows to transmit the classical repertoire in an accessible and playful way, such as Les Bavards, Hänsel and Gretel, Grat 'moi la Puce que j'ai dans l'do , Tout Neuf !. Or to create new operas like Peau d 'ne and Assassins. Developing educational material for each production and offering workshops to involve children, adolescents and families in and around the performance. As a librettist and director, she worked for opera houses and other companies: Olympe la Rebelle, Bricciole del Barbiere, Bricciole di Turandot. In recent years, she collaborated with composers I. Aboulker, G.Finzi, J. Le Hérissier, and worked with the Massimo di Palermo Theater, Aslico di Como, Opera de Tours et de Saint Etienne, Grow Up Festival in Denmark, Festival d'Avignon.
.
Learn more about RESEO on their website www.reseo.org