Meet the exhibitors of the X OLA Meeting: Marc Scorca and Nicholas Payne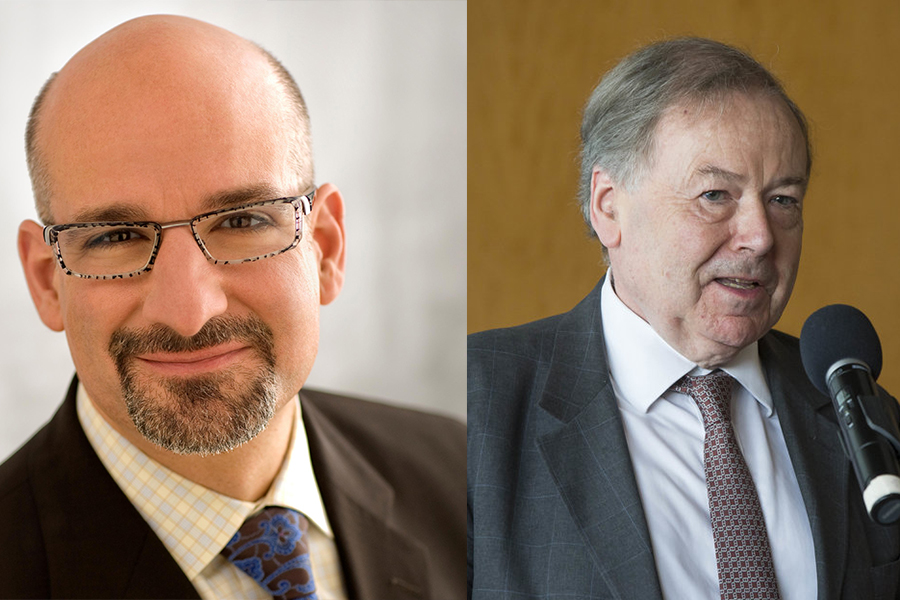 The X Meeting of OLA organized by the Mayor's Office of Bogotá, the Ministry of Culture of Colombia, the Teatro Mayor Julio Mario Santo Domingo, the Teatro Colón de Bogotá and Opera Latin America will be held from September 25 to 27 this year.
.
Within the agenda, which includes conferences and seminars, topics such as Creative Economy, Co-production, Audience Development, Digital Development and Fundraising will be addressed, leading national and international professionals will participate.
.
The slogan and also the name of one of the central panels of this meeting is "Building bridges: the value of networking", which will be in charge of Marc A. Scorca, President and CEO of OPERA America, and Nicholas Payne, Director of Opera Europa. In this opportunity we present their profiles:
.
Marc A. Scorca has been Executive Director and President of OPERA America, LLC since joining in 1990. Mr. Scorca is responsible for the strategic leadership and administration of the organization. A strong advocate of the collaboration, Mr. Scorca led several interdisciplinary projects, including the Performing Arts Research Coalition, the National Music Coalition and the First National Performing Arts Convention. OPERA America has administered two benchmark financing initiatives to support the development of North American operas and operas and launched an endowment effort in 2000 to create a permanent fund dedicated to supporting new public development works and activities. Mr. Scorca has directed strategic planning retreats for opera companies and other cultural institutions internationally, and has participated in panels for federal, state and local funding agencies, as well as for numerous private organizations. It also appears frequently in the media on a variety of cultural issues. He attended Amherst University where he graduated with high honors in history and music.
.
On the other hand, Nicholas Payne has worked in opera since he joined the royal opera Covent Garden in 1968 for the final two years of the David Webster / Georg Solti period. After a period at the Arts Council of Great Britain during the 1970s, he worked for four different UK opera companies for 27 consecutive years. As financial controller of the National Opera of Wales in Cardiff, his responsibilities included finance, labor relations, marketing, planning and programs. He was then appointed CEO of Opera North, based in Leeds, a company he built over a period of ten years. He returned to London as director of the Royal Opera at Covent Garden during the 1990s. He was subsequently appointed Director General of the English National Opera at the Colosseum in London. Throughout this time he worried about providing opportunities to develop singers, conductors and production teams, as well as being responsible for managing the business. Since 2003 he has been the Director of Opera Europa, which is why he has created services and has 165 opera companies and opera festivals in 41 countries and has established him as the leading professional opera association in Europe. During this time he has established professional contacts throughout the world of opera and has written and broadcast regularly on operatic and general arts topics.