With operetta Die Fledermaus, Ópera de Bellas Artes of Mexico closes its 2018 season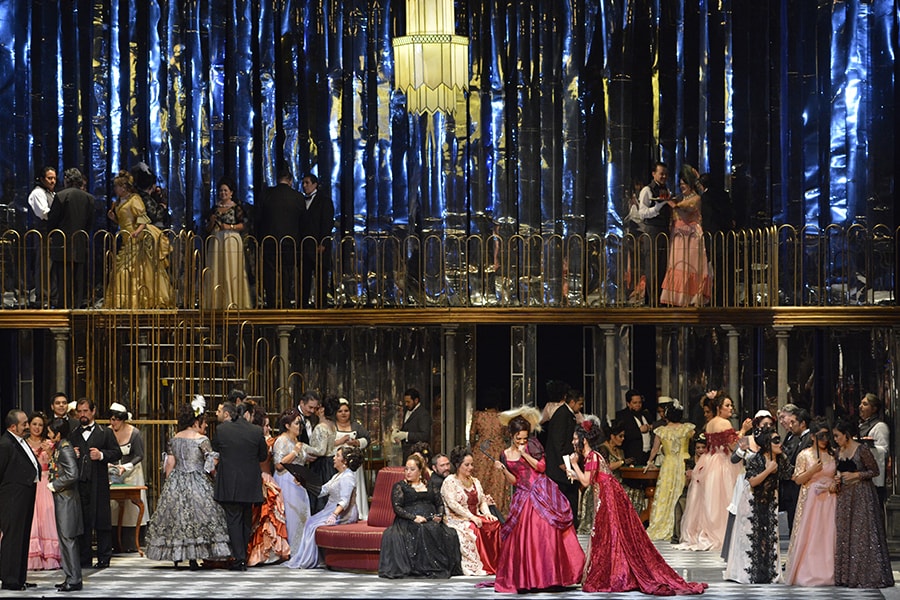 The four performances will be held until December 16th in the Main Hall of the Palace of Fine Arts, and have the stage direction by Luis Miguel Lombana, the musical direction of Srba Dinic and outstanding singers
The National Opera Company (CNO) of the National Institute of Fine Arts closes its 2018 season with Die Fledermaus, by Johann Strauss II, one of the most represented operettas in the world.
It is a comedy in which frivolity, infidelity and confusions between its characters are revealed in a masterful score, full of memorable melodies and celebratory sets.
This new production of the CNO, under the scenic direction of Luis Miguel Lombana, will offer four performances in the Main Hall of the Palace of Fine Arts: Sundays 9 and 16 of December at 5:00 p.m., as well as on Tuesday 11 and Thursday 13 p.m. 8:00 p.m.
For this production of the CNO, the music will be in charge of the Orchestra and Chorus of the Theater of Fine Arts, under the coordinating direction of the master Srba Dinic. Also participating will be a creative team formed by Jesús Hernández, in charge of the set and lighting design; Jerildy Bosch, in costume design; Maricela Estrada, makeup designer; and Marco Antonio Silva, responsible for choreography design.
The cast is composed of the baritone José Adán Pérez, as Gabriel von Eisenstein; the soprano Marcela Chacón, like Rosalinda; the baritone Armando Gama, like Dr. Falke, a notary; the soprano Claudia Cota, as Adele, servant of Rosalinda; the mezzo-soprano Guadalupe Paz, like Prince Orlofsky, Russian nobleman; the tenor Enrique Guzmán, like Alfred, a singing teacher; the bass Charles Oppenheim, as Frank, mayor of the prison, and the tenor Antonio Duque, as Dr. Blind, Gabriel's lawyer.
Actors Lourdes Echevarría, as Ida, sister of Adele; Juan Carlos Beyer, like Frosch, a jailer, and Gastón Yanes, like Iván, the page of the prince; as well as the dancers Víctor Galván and Pablo Villegas.
Also known as Revenge of the Bat, this comic operetta in three acts, with music by Johann Strauss, son, (1825-1899) and libretto in German by Carl Haffner (1804-1876) and Richard Genée (1823-1895), premiered at the Theater an der Wien in Vienna, Austria, on April 5, 1874.
At that time, the composer was in a privileged position due to the great success that his vast production of waltzes had in the great European capitals and that They had taken to becoming "The King of the Waltz".
Strauss II's first attempts to write for the stage were unsuccessful and have practically fallen into oblivion. It was until the director of the Theater an der Wien, Max Steiner, encouraged him to take the theme of Die Fledermaus, previously rejected by his colleague Jacques Offenbach, who accepted the challenge of writing a new operetta, making this his masterpiece.
For more information and ticket sales, click here.