With the Latin American premiere of Powder her Face, series Ópera de Cámara of Teatro Colón ends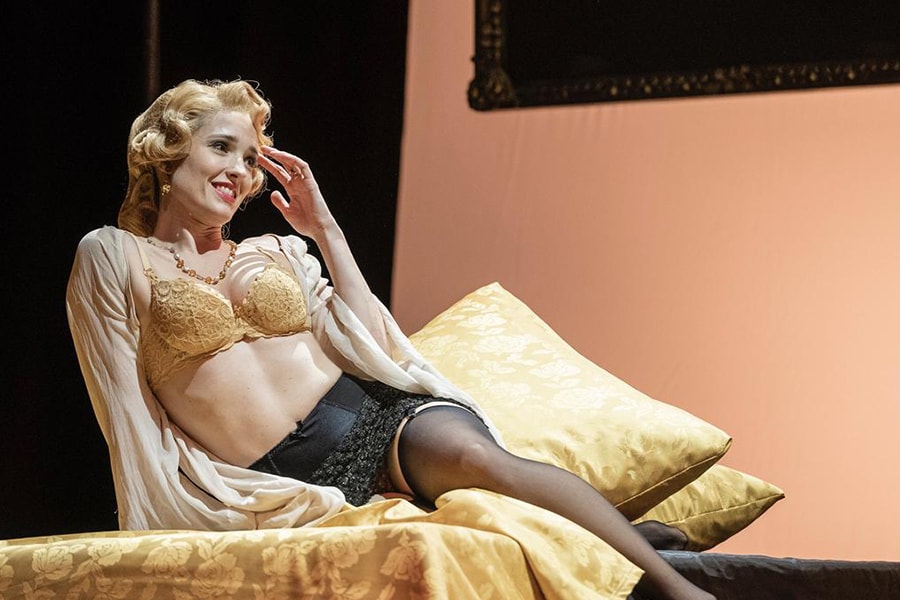 The work of Thomas Adès premiered under the stage direction of Marcelo Lombardero along with outstanding Argentine singers, in 4 unique performances Centro Cultural 25 de Mayo of Buenos Aires
On Thursday, December 13th at 8:00 pm, the Chamber Opera of Teatro Colón de Buenos Aires presents, the Latin American premiere of Powder Her Face by Thomas Adès at Centro cultural 25 de Mayo. There will be a total of four functions: Thursday 13 and Saturday 15 at 20:00, Sunday 16 at 18:00 and the last function will take place on Tuesday December 18 at 20:00.
The musical direction is in charge of Marcelo Ayub, the stage direction by Marcelo Lombardero and will feature the leading role of four outstanding Argentine singers: the soprano Daniela Tabernig as the Duchess, the bass baritone Hernán Iturralde in the characters of the Hotel Manager, the tenor Santiago Burgi as the Electrician, and the soprano Oriana Favaro as the Mucama. These last three will also interpret other characters.
Powder Her Face is the first opera of the English composer Thomas Adès, premiered in 1995 at the Music Festival of Cheltenham, England, and with which he achieved international recognition, both critically and publicly.
It is based on the real story of the Duchess of Argyll, one of the most select representatives of the "beautiful people" of the twentieth century, who starred in one of the most resounding sex scandals in the '60s, and which led to a divorce that occupied the front pages of the British tabloids.
To portray the different instances of this complex history, Adès makes use of an eclectic musical style, which ranges from the characteristic elements used by the avant-gardes of the 20th century (Igor Stravinsky, Alban Berg) to those of popular music (Kurt Weill, Astor Piazzolla). The opera was banned by the British radio Classic FM by explicit language and especially by a scene of fellatio of the Duchess to a waiter. For this reason, the current show is suggested for people over 16 years of age.
The Chamber Opera of the Teatro Colón, with artistic direction by Marcelo Lombardero, relaunched in 2016 its program of the proposal created in 1967 and made official in 1969. Its objective is to be a traveling project to reach different stages of the Autonomous City of Buenos Aires, Argentina and the rest of the world, promoting young artists.
For more information and ticket sales, click here.