The National Lyric Company of Costa Rica presents free performances of 'La Bohème'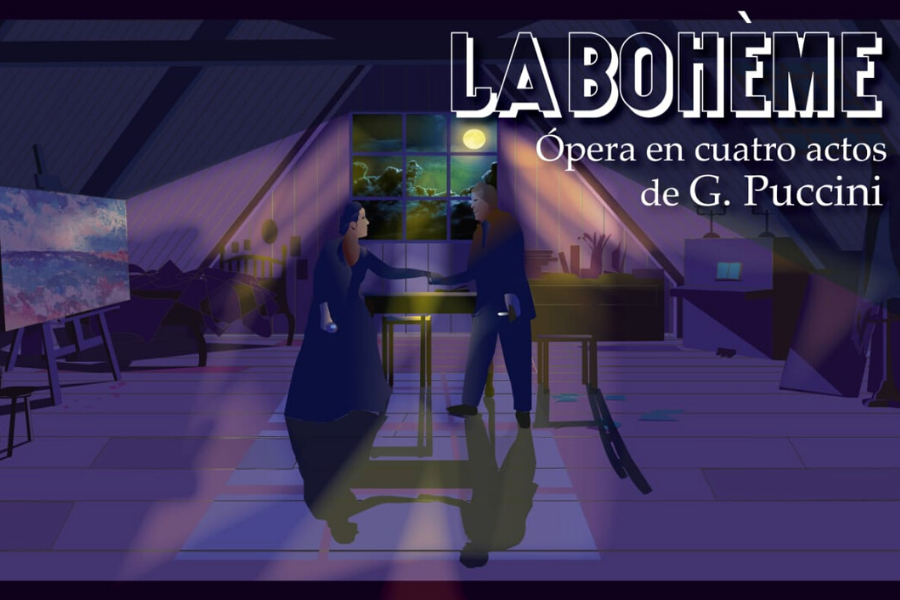 Giacomo Puccini's classic will have a piano performance with two different casts of lyrical singers at the Teatro Popular Melico Salazar. The public will be able to enjoy this opera for free this Friday, February 25 and Sunday, February 27.
La Bohème, an opera in four acts by the Italian composer Giacomo Puccini, will be presented by the National Lyric Company (CLN), this weekend on the stage of the Melico Salazar Popular Theater, where the attending public will be able to enter for free.
The dates of this show will be Friday, February 25 at 7:00 p.m. and on Sunday, February 27 at 5:00 p.m.
On this occasion, the public will be able to enjoy a piano performance with a suggested staging, with two different casts of lyrical singers.
The singers participating in these three activities are part of the master classes and Opera Studio project that is currently being implemented by the renowned Mexican pianist – repertorist and vocal coach, Rogelio Riojas Nolasco, with 16 lyrical singers, two pianists and a musical direction student at the National Music Center. This initiative is organized by the CLN and had a first phase of work last November.
QR code for entry
The ticket for both dates of La Bohème will have no cost for the attendees, but the QR code of the vaccination certificate from the Ministry of Health must be presented upon arrival at the theater as an entry requirement.
Reservations are not required to attend these presentations, but the public is encouraged to arrive in advance. The theater door will open one hour before the show starts.
For more information, you can contact the Artistic Promotion and Public Relations Unit at dleon@cnm.go.cr