Call for the 6th Tenerife International Opera Singing Competition begins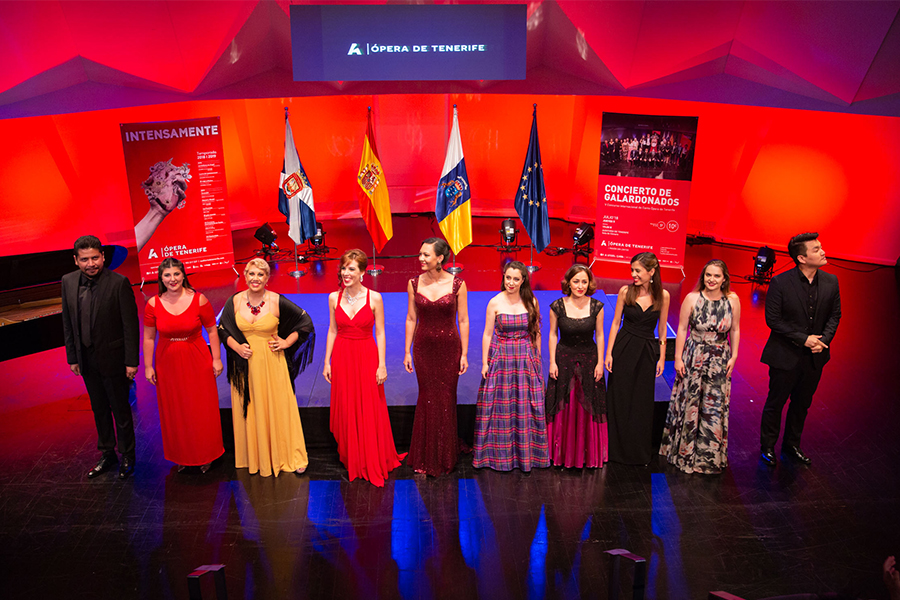 The sixth edition of the International Singing Contest of Ópera de Tenerifewill take place from June 30 to July 3 at the Auditorio de Tenerife. Among the awards include cash prizes, honorary, best aria de zarzuela and participation in the next season of the Ópera de Tenerife.
The Cabildo de Tenerife opens the call for the 6th International Singing Competition Ópera de Tenerife, to be held from 30 June to 3 July at Auditorio de Tenerife concluding with the award-winners concert on Thursday, 4 July at 7:30 pm at Sala de Cámara.
Any singer, regardless of his/her nationality, who was born on or after 1 January 1979, can enter the competition, whose objective is to give singers an opportunity for a more successful professional development and higher artistic level. Singers wishing to take part can register before 01:00 pm on 18 June 2019.
The jury will be composed of Giovanna Lomazzi of Aslico; Paulo Abrão Esper from Ópera São Paulo; Martín Boschet from Teatro Colón de Buenos Aires; Alessandro Di Gloria from Teatro Massimo di Palermo and Teatro Real de Madrid; Cristina Ferrari from Fondazione Teatri di Piacenza; Carmen Gloria Larenas from Teatro del Lago of Frutillar of Chile; Fulvio Macciardi from Teatro Comunale di Bologna; Alejandra Martí from Ópera Latinoamérica, OLA; Javier Menéndez from Teatro de la Maestranza de Sevilla; Andrés Rodríguez-Spoerer from Fundación Ibáñez Atkinson; Cristiano Sandri from Teatro Regio di Parma.
Awards
There will be three cash-prizes:
First prize: 5,000 euros
Second prize: 3,000 euros
Third prize: 1,000 euros
Extraordinary Honorary Audience Award: to be decided by the audience.
María Orán Award for best interpretation of a zarzuela aria: The winner will be offered a role in a zarzuela title of the Ópera de Tenerife season, according to the specific needs of the title, and voice and stage suitability.
Ópera de Tenerife will also offer, besides the competition, roles in its season titles according to the specific needs of each title, and voice and stage suitability.
For further information white to info@operadetenerife.com
Terms and conditions
Registration