Applauded premiere of Rusalka in Argentina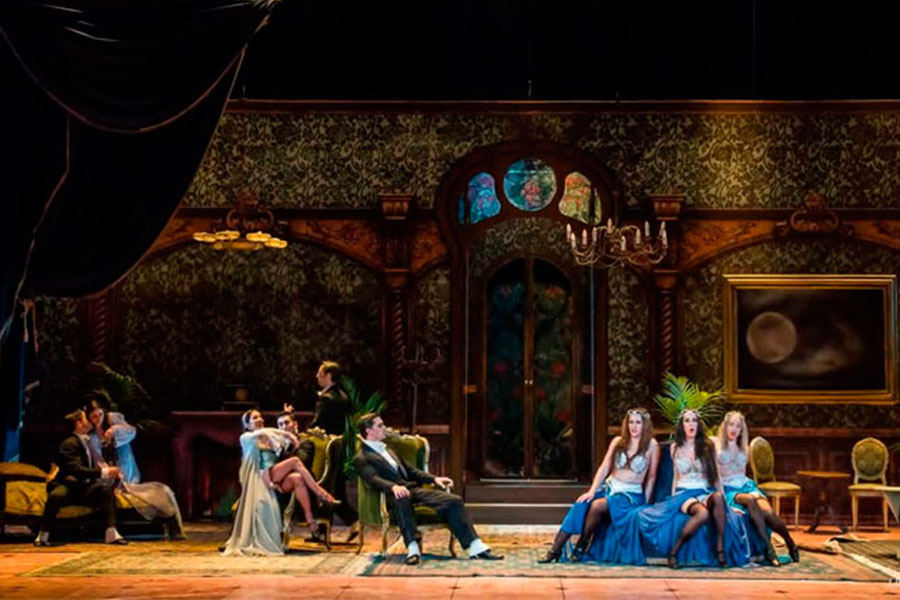 This year it had its South American debut, inaugurating in May the lyric season of the Municipal Theater of Santiago, and these days the beautiful opera Rusalka, by Dvorak, is being presented as an Argentine premiere, as the last title of the 2015 Buenos Aires season Lyric, in the Theater Avenue of the Argentine capital. Directed by the teacher Carlos Vieu and with a commented staging of Mercedes Marmorek – with scenery by Luciana Fornasari, costumes by Lucia Marmorek and lighting by Alejandro Le Roux – which moves the action until the time when the work was composed – ends of Nineteenth and early twentieth century, has a cast headed by soprano Daniela Tabernig in the title role, accompanied by tenor Eric Herrero as the prince, bass-baritone Homero Pérez-Miranda as Vodnik, Elizabeth Canis as Jezibaba, Marina Silva as the foreign princess, Cecilia Pastawski as the kitchen boy, Mirko Tomas as the ranger and Sergio Vittadini as the hunter.
.
The premiere of Friday 2 received warm applause from the public, and the remaining functions are Sunday 4, Thursday 8 and Saturday 10. The local critic has especially highlighted the musical achievements of the assembly. For example, Federico Monjeau in the Clarín newspaper praised the protagonist, saying that Tabernig offers "a dazzling vocal performance; for its generous flow but never overwhelmed, for the beauty of the doorbell, for the expressiveness of the singing line ". On the other hand, Margarita Pollini, from Ámbito Financiero, in addition to highlighting "the wise and precise agreement of Carlos Vieu", also highlights Tabernig as "an ideal Rusalka for vocality, sensitivity, expression and musicality", as well as qualifying as "extraordinary "To Pérez-Miranda and says that the song of Marina Silva is" sublime ". In the image, a photo of Liliana Morsia for act III of this staging.