Alta audiencia online marca encuentro OLA en Bogotá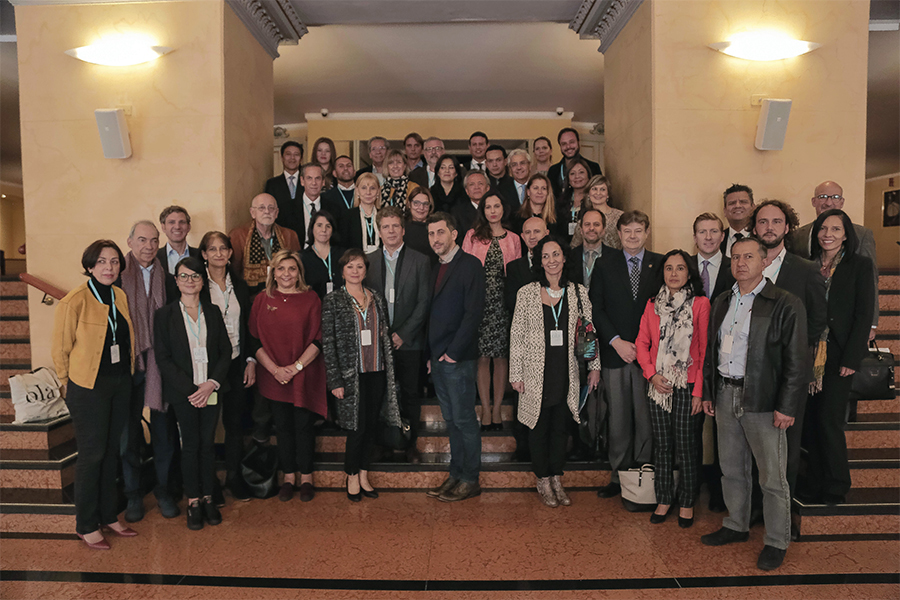 With a strong digital presence via streaming, of all its conferences Ópera Latinoamérica meeting: "Building Bridges, the value of networking" took place from September 25 to 27, 2017 in Bogotá Colombia.
.
OLA´s Annual General Meeting was attended by 100 participants, 50 international guests from 15 countries and 25 theaters and institutions during its 3 days of conferences, workshops and presentations. For the first time in the 10 years of OLA, the conferences were broadcasted via streaming reaching a total reach of 146,000 people and 39,000 reproductions.
.
During the opening session, new members were welcomed: Gran Teatro Nacional de Lima, Peru; Theater of the Bicentennial of San Juan, Argentina; Teatro del Bicentenario León, Mexico; the Gran Teatre del Liceu in Barcelona, ​​Spain and the North American consultancy Theater Projects.
.
During the meeting, and as part of the collaboration agreement signed last June between OLA and Opera Europa and Opera America, Nicholas Payne, Director of Opera Europa and Marc Scorca, Director and Presidente of Opera America, were invited to integrate OLA's Board of directors as ex officio.
.
Check our gallery of photos of the meeting and review each of its panels in the following links:
Photo Gallery OLA Bogotá 2017
Playlist Paneles OLA Bogotá 2017