4 essential tips for a good casting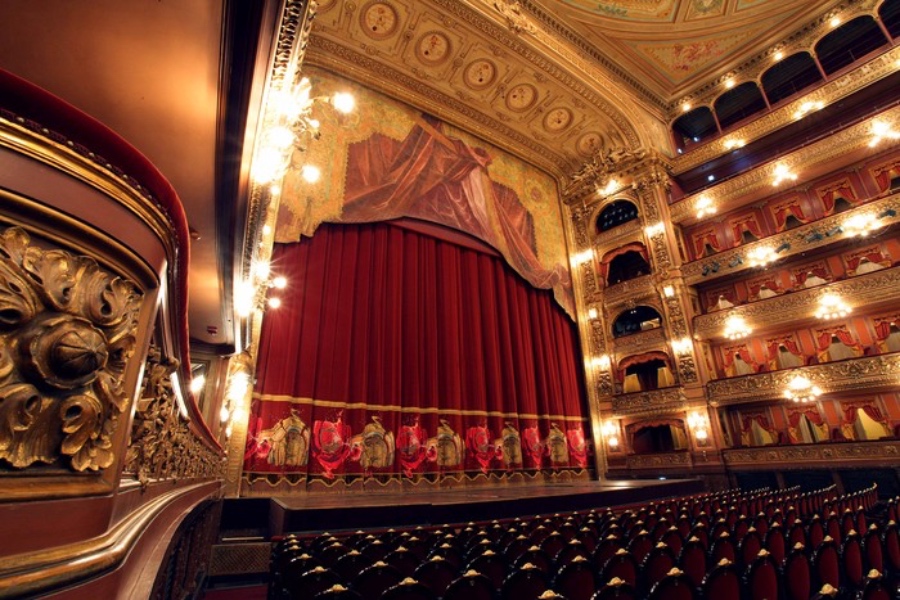 In the framework of the Scene Artists Cycle, the Director of the Opera de Bellas Artes de México, Alonso Escalante, together with the Casting Director of the Municipal Theater of Santiago, Alex Fernández, reflected on the audition process and shared with the audience 4 Indispensable tips that every artist should know before attending one.
Do it in full consciousness  
For Alonso Escalante, the key to a good hearing from the artist's point of view is to do it in full consciousness. For this, it is important to carry out with dedication and anticipation all matters prior to this, from choosing the wardrobe to be used, what to eat, to be clear about the transfer to the place and the times of this, among other matters .
This allows performers to stay focused on what's important (the hearing itself) and not be distracted by inconveniences that can occur throughout the day. "But it does not mean being rigid and thinking only about the aria and the treble and that difficult part, but on the contrary, it means being in absolute awareness that for what I am going to do, I need to count on me 100%. When I am calm, I can breathe perfectly, my abdomen is flexible and I know perfectly what I am going to say when it comes to auditioning ", he says.
The choice of repertoire is essential  
For Alex Fernández, the choice of the repertoire is fundamental. "This is where the intelligence of the artist is seen, it is important to always go with those arias that we sing very safely, that they do not have any kind of doubt. The worst thing that can be done in an audition is to go out to sing with a score, because the character has to be completely internalized and show the greatest personality, "he says.
In addition, according to the expert, the ideal is to wear 3 arias of different styles (it does not matter exactly which ones), and if they are in different languages, much better, since this allows to visualize the flexibility of the artist.
"If in the interpretation of the arias in question we can see a homogeneity in color and there is also, in addition to a perfect interpretation, a personality in that artist, then he immediately becomes a candidate for us," he adds.
Now, if it is an audition for a specific show and you know the roles that the theater is looking for, it is best to bring the main arias of those roles.
Security before everything  
Both experts agree on this point: the safety of an artist is vital at the time of an audition and must be worked on.  "The singer's safety is paramount. In an audition there cannot be experiments or present arias that we do not have fully internalized, "explains Fernández.
"You look at the way a person enters to stand in front of us, how he presents himself, how he presents what he is going to sing and how comfortable he feels in front of it. And all of this can lead us to a projection of what can happen ", adds Escalante.
Appearance  
According to the Director of the Opera de Bellas Artes de México, there is a code that, although not perfectly established, would allow us to discard certain things and define others as correct.
In the first place, it is not advisable to go to an audition in gala (women, for example, should not wear their long concert dresses), but at the same time, you should not err on the side of informality.  The best thing is to reach a midpoint that is comfortable and allows the artist to breathe well, but which in turn has a formal and well presented appearance.
"The appearance that I am visually giving is very important and should reflect security, cleanliness, freshness, but also formality. Let's avoid extremes, informality and excessive formality ", explains Escalante.
Fernández agrees: "It is to be elegant, but above all without misleading us; that is to say, that the wardrobe that the artist wears that day does not detract us from what is important, which is to listen to him ".
Regarding the appearance in relation to the characters, Alonso comments that most theaters want the opera to be credible, because this causes the public to believe more in it, managing to delve further into history.
"If I have to make a decision, I put the voice, the singing, the technique, the mastery of the style above the appearance, but I always try to ensure that there is, as far as possible, a good balance between what that singer should to physically project and what his voice and song in general are doing to interpret this character ", he establishes.
If you want to know more tips on how to have a good audition, don't miss the following talk: