Teatro Nacional Sucre: forerunner of the performing arts in Quito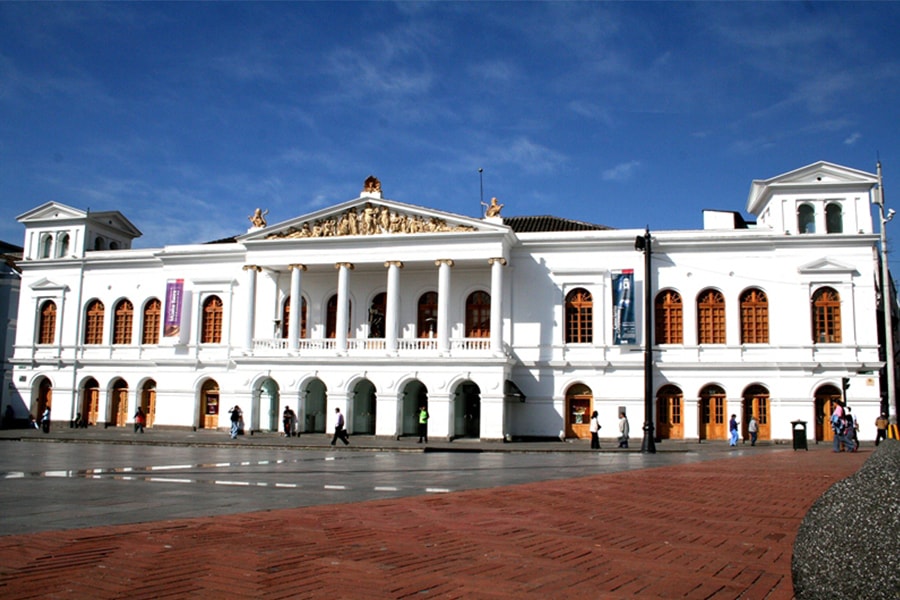 When the 140th anniversary of its construction approaches, a look through the history of the emblematic Quito theater, home of the first OLA Communications and Audiences Forum that will be held from October 22 to 25
.
Its imposing architecture is a must for every visitor to the historic center of Quito. The square where it is located carries that name "The square of the theatre" due to its presence, it can be said that this is the theater of the city. With a varied program between opera, ballet, concerts, the theater receives thousands of visitors a year.
.
Today, almost 140 years later, the Teatro Sucre is still the most emblematic piece of the city's performing arts, and its Fundación Teatro Sucre hosts some of the most important festivals in the city, including the Sacred Music Festival and Quito Jazz Fest, which brings international artists of the best quality to the country.
.
History
In 1879, by order of President Ignacio de Veintimilla, the construction of the "National Theater" began, which would later take the name of the hero of Pichincha, Mariscal Sucre. The order of Veintimilla was, in fact, the exclusive request of his niece Marieta, an inescapable voice in the politics and society of Quito, who supplanted the uncle as president when he left the country, and is remembered as the woman who has had the most power in the Ecuadorian history. The monument was built with plans by the German architect Francisco Schimdt and was inaugurated on November 25, 1886 with a musical presentation by the French pianist Captain Voyer, accompanied by the National Orchestra.
.
In the year 1900 a renovation was already necessary, in which Schimdt himself was in charge. They captivate their figures by the imposing golden color that contrasts with the white of the neoclassical monument, representing a scene of Orpheus and his nine muses. The characters of Greek mythology protected the Sciences and the Arts. Orpheus, for example, who occupies the central space of the tympanum, was a poet and musician, and his talent for playing the lyre tamed the wildest animals. Terpsichore inspired the dance, Thalia presided over the comedies and parties, and Euterpe was the muse of music and lyric poetry. The figure that resembles a shell lies above that triangular pediment and represents nothing less than the own Marieta de Veintimilla, nicknamed by so many Quitons from the "La Generalita" era.