Rodelinda is presented for the first time at Municipal de Santiago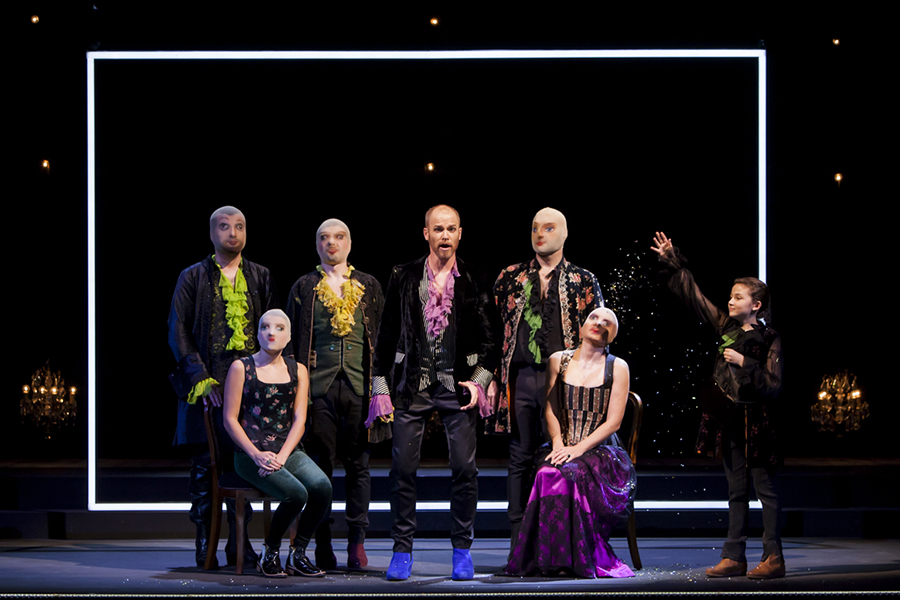 The premiere in Chile of Rodelinda de Händel, is presented from August 24 to September 2 at the Municipal de Santiago, with the musical direction of the teacher Philipp Ahmann and scenic proposal of Jean Bellorini.
.
Written by Händel on the cusp of her career, the protagonist of Rodelinda has to reconcile the roles of mother and woman, with those duties of queen, to which traditional conflicts of serious operas are added, such as divided affections and dramas in around political power. 
.
A work on conjugal love that fits perfectly into the aesthetic guidelines of the Baroque, with very lyrical and expressive arias that oppose other heroic and energetic ones. 
.
Rodelinda – a co-production of the Opéra de Lille, the Théâtre de Caen and the Municipal de Santiago, National Opera of Chile– arrives for the first time in Chile and the Municipal of Santiago in a staging of Jean Bellorini and with musical direction of Philipp Ahmann next to the Philharmonic Orchestra of Santiago. 
.
In the international cast, the soprano Sabina Puértolas plays the heroine Rodelinda, a role that has already been presented at the Opera de Lyon and the Teatro Real de Madrid. On the other hand, the contratenor Xavier Sabata, one of the best opera singers and possessor of a magical voice, sings the role of Bertarido. In addition, the tenor Santiago Bürgi acts as Grimoaldo; Gaia Petro plays Eduige, the contractor Christopher Ainslie plays Unulfo and, finally, the Chilean Javier Arrey personifies Garibaldo. 
The music director, Philipp Ahmann, declares that he is "very excited about this version of Rodelinda, as the cast's performances are top notch. This opera is a journey through all the emotions that are continuously appreciated in the different arias. " 
.
In the case of the staging of Jean Bellorini, the silent character of Flavio, son of Rodelinda and Bertarido, acquires a new dimension and dramatic importance, since the opera is seen through his eyes. Bellorini emphasizes that "on the stage they slide, on two successive planes, pieces of palaces, awnings, mirrors, dark and impressionistic spaces, large grilles or a dungeon. In the manner of transfers in the movies, the characters travel, motionless. We are in the mental universe of Flavio's gaze on the uncompromising world of adults, with all the fantasy and violence of a dream or a child's nightmare. " 
.
Soloists
Rodelinda: Sabina Puértolas 

Bertarido: Xavier Sabata 

Grimoaldo: Santiago Bürgi 

Eduige: Gaia Petrone 

Unulfo: Christopher Ainslie 

Garibaldo: Javier Arrey 

Flavio (child): María Prudencio