Pierina Lavanca: "The Youth Orchestra presents us with another image, much closer to 50/50 between men and women"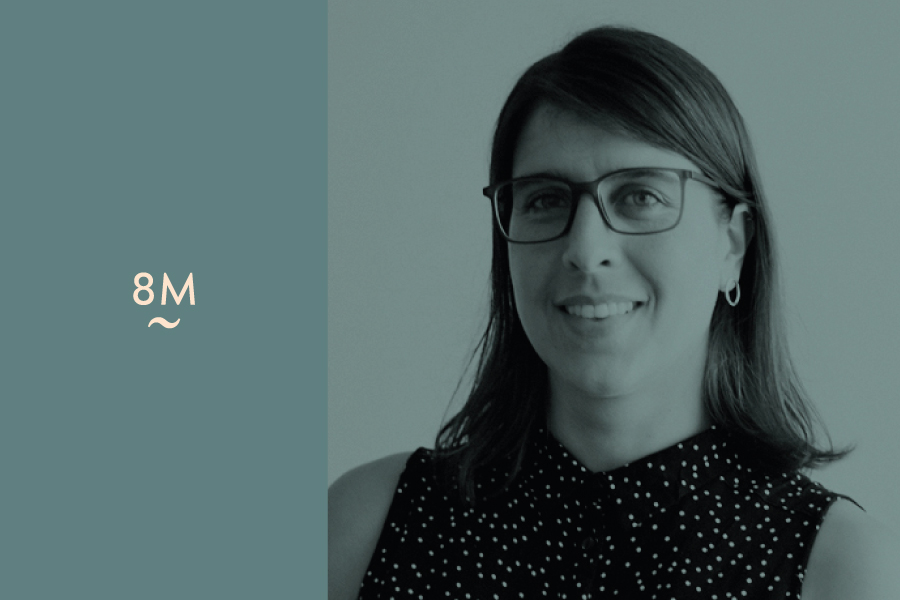 Pierina Lavanca, is executive director of the Sodre National Symphony Orchestra and the Sodre National Chamber Music Ensemble, was one of the women OLA interviewed to make visible the role of women in theaters and find out their point of view regarding to the female gender in the cultural sector.
Pierina has worked at Auditorio Nacional del Sodre, Uruguay for more than five years; She started in the technical management team and also served as Coordinator of institutional projects together with the General Management. She previously worked in the National Development Corporation in the operational and accounting management of various cultural projects with public – private participation.
In addition to her activity at Sodre, she is a professor of Administration and Strategic Management of Organizations at the Faculty of Economic Sciences and Administration of the University of the Republic.
Here we talk with Pierina Lavanca about her role as director and woman in the world of culture:
In what way has women made space for themselves in theatres?
I believe that in the same way that it has done in all the areas in which it has been gaining space: based on associativity, perseverance, tenacity, professionalism, commitment and a strong conviction that equity is not only fair, but is the right path towards building a more egalitarian society.
Specifically in theaters we see that there is a questioning that did not exist before in relation to those who occupy certain spaces in the artistic, technical or management fields. Today we find many more women – although not enough yet – in charge of decision-making or the construction of stories of possible worlds. This entry on the scene of women is still incipient, but it is a very encouraging process of which we are being part.
What is still to be done?
The way to go is still long. I take as an example the orchestral activity here in Montevideo. Today the National Symphony has a composition of 70/30 between men and women respectively. Additionally, the female presence is nil in some lines such as percussion and double basses. In other words, we still have a long way to go towards parity. On the other hand, the current integration of the Youth Orchestra presents us with another image much closer to 50/50 between men and women. This shows that the new generations of artists bring with them a change that hopefully will become permanent.
Also analyzing the activity of our orchestra with a gender perspective, we observe that in the 90-year history of the Sodre Symphony Orchestra, it never had a stable musical director. This data, together with the predominantly male enrollment for the Orchestral Conducting career at our state university, indicates that there are still certain roles where we have to work hard to encourage the participation of women. As long as a girl does not see a woman conducting an Orchestra, she will hardly project herself in that place.
In short, much remains to be done, but we are in the right direction.
What are the difficulties and challenges of your position?
I like to think of my role as that of an acrobat. My main challenge is to maintain the balance between what we want to do (defending artistic freedom), what we must do (fulfilling our mission as State Artistic Teams) and what we can do in terms of resources. I spend most of my time managing the tension between the artistic, technical, operational and economic dimensions. Leadership in these negotiation processes is key to achieving that balance.
I believe that one of the greatest difficulties that those of us who work in the artistic-cultural field face is that we are always pursuing doing more with less. Creativity, flexibility and the constant search for synergies and articulations is essential to achieve this.
Do you feel that being a woman has been more challenging for you?
Without a doubt. As in any other human activity, gender stereotypes emerge in the everyday. Leading is always a challenge, but doing it as a woman is a bigger challenge. It is difficult to position where the classic sexual division of labor expects to meet a man, while the space for women is one of assistance or support. I think that part of this construction for social change is to occupy those spaces without entering the masculinized styles of leadership.
I observe a strong generational shift in this sense, very favorable to equity. The new generations arrive "set" in a different way and promote other dynamics between people.
What is the contribution of women in the field of performing arts?
What is unique about the goods produced in the performing arts is their symbolic value. To the extent that more women integrate the artistic, technical and management teams, the richer and more comprehensive will be the vision of possible worlds that we project from the stages.
I do not know if a specific contribution that women make as such can be identified, but rather that the contribution is in the greatest possible representation of all the views and sensitivities that exist. The partial gaze projects biased visions, and with that we transmit only one version of who we are – and what we can become – as a society.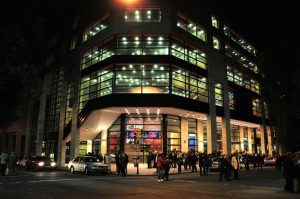 CC: Auditorio Nacional del Sodre, Montevideo, Uruguay