World Opera Day 2022: Ópera Latinoamérica invites you to discover the processes of the lyric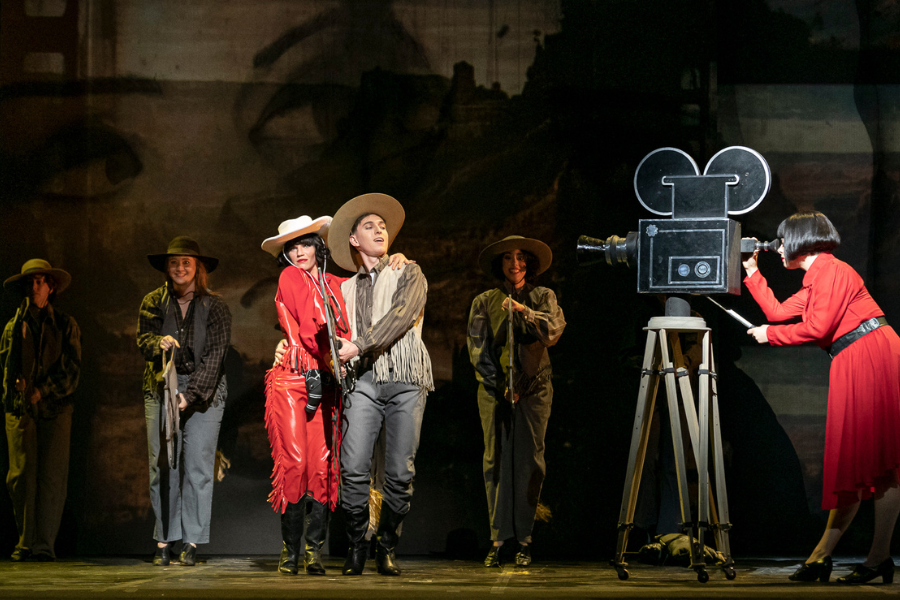 With the focus on revealing and disseminating the different processes that take place in the opera, this October 25th World Opera Day is celebrated. From Ópera Latinoamérica, different theaters have collaborated in the co-creation of a documentary miniseries that recounts the creative and production processes of the opera.
Through micro-documentaries created by OLA's member theaters, which will premiere on digital platforms and social networks, the association invites people to reveal the opera, share its content and present it to different audiences. In parallel, during that day, theaters around the world will also have a special program around the theme of the celebration.
Coinciding with the birth of composers Georges Bizet and Johann Strauss II, World Opera Day is celebrated on October 25, an initiative promoted by the organizations OPERA America, Opera Europa and Ópera Latinoamérica.
This year, the proposal is to "discover the opera" ("unboxing opera") in an effort to reveal the processes that take place in the construction of an opera, share its content, explain its operation, bring it closer to people and share the emotions that arises while audiences discover a new art.
Throughout the day, Tuesday, October 25, the social networks and digital platforms of Ópera Latinoamérica and different theaters on the network will premiere more than 20 micro-documentaries that will address a wide range of topics such as: the creation of an opera; the personal study of the roles by the singers; curtain painting and costume making; the characterization of characters; the experience of the audiences; and the protection of a production, among others.
Theaters from Argentina, Brazil, Chile, Colombia, Spain, Peru and Uruguay have prepared these contents with the aim of celebrating the human value of opera as a form of artistic expression to finally reach audiences in a different way.
unboxing operates
The concept of "unboxing" refers to the millions of videos circulating on the internet in which users open products in front of their camera. They film themselves in the process of revealing the received object, analyzing and explaining it to their virtual audience.
The videos are usually enthusiastic and reflect the excitement and excitement that someone can feel when discovering something new.
This 2022, World Opera Day aims to generate the same emotions and enthusiasm by bringing the public closer to the lyric and its processes.