Ópera de Colombia will hold virtual art auction to support singers and musicians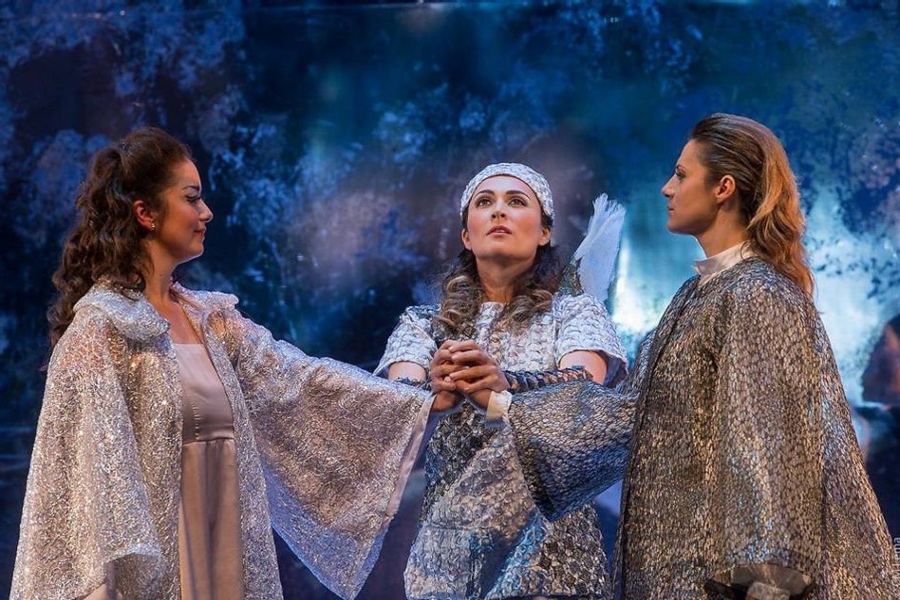 From September 21 to 29, more than 60 artists come together to support Ópera de Colombia in times of pandemic.
In order to support the opera industry, a sector hard hit by the pandemic, the Ópera de Colombia, in alliance with the Fundación Arteria, has called a silent auction to be held from September 21 to 29. This in honor of the cultural manager Gloria Zea, founder of the institution.
The aim is to generate resources in two ways. The visual artists who joined this project will receive a percentage of the sales of their works and the remaining money will go to the creation of a fund to finance activities related to the Annual Opera Season.
The initiative called "Por una ópera viva" will be carried out in three phases. First the silent auction, which will feature a batch of original works by Colombian artists such as: Carlos Alarcón, Fernando Arias, Lydia Azout, Álvaro Barrios, Tutua Boshell, Germán Botero, Luz Helena Caballero, Fernando Cano Busquets, Ricardo Cárdenas, John Castles, Carolina Convers, Rodrigo Echeverri, Nadir Figueroa, Gonzalo Fuenmayor, Sair García, Claudia Hakim, Cristo Hoyos, Carlos Jacanamijoy, Maripaz Jaramillo, Miler Lagos, Aurora Lario, Santiago Leal, Guillermo Londoño, Consuelo Manrique, Adriana Marmorek, José Horacio Martínez, Marco Mojica, Nadín Ospina, Ana Patricia Palacios, Jason Sierra, Carlos Salas, Gabriel Silva, María Ximena de Valdenebro, Pedro Ruiz and Óscar Villalobos.
Participants will previously have the virtual catalog where the base price and estimated sale price will be announced and will be free to increase their offers. During the days of the auction you will be able to access the platform and continue bidding, and on the last day the piece will be awarded to the highest bid.
The second phase of the project includes the auction of a work by the late Gloria Zea donated by her son, Fernando Botero Zea. The value for which it will be auctioned will go in its entirety to the Ópera de Colombia. The event will take place between September 29 and October 4.
The third stage, called, Art for everyone, includes original works on artistic papers made by creators of different levels of recognition and origin that will be marketed for the same value. The authorship of the pieces will be known after the purchase, which can be done from October 4 to 9.
Everyone is invited to participate by registering at www.operadecolombia.com, where they can access all the auction information and the digital catalog of the participating works.