La verbena de la paloma it is last title of 2018 season of Teatro Solís in Montevideo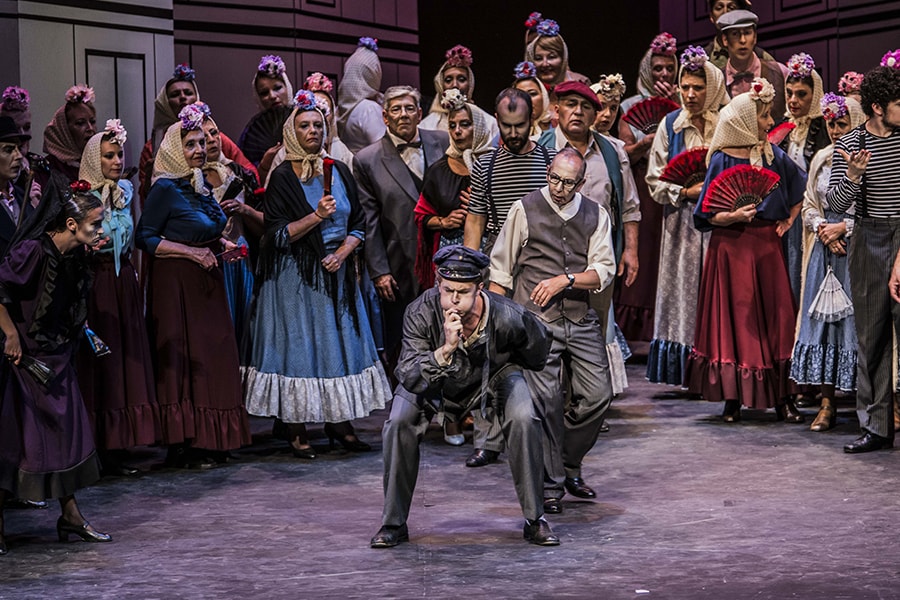 With characters so endearing and remembered of the old Madrid of the 19th century as Don Hilarión, his friend Don Sebastián, Aunt Antonia, the serene, the apothecary and the tabernero, the revival of Teatro Solís in partnership with the Intendancy of Montevideo will be presented from December 19th to 22nd
The Spanish classic of Bretón returns to the stage of the Teatro Sólis under the musical direction of Martín Jorge, along with the choir direction of Esteban Farfán and the regie: Jimena Márquez.
The cast is composed by Fernando Barabino (Don Hilarion), Alfonso Mujica (Julián), Sofía Mara (Susana), Sandra Scorza (Casta), Jimena Vázquez (La Tía Antonia), Stephanie Holm (La Tabernera), Sandra Silvera (La Cantadora) , Carlos Sorriba (El Tabernero) and Alvaro Godiño (Don Sebastián).
Possessed of an uncontainable creative fever, Tomás Bretón made music for La Verbena de la Paloma in nineteen days. Many sheets of the score were composed in the authentic neighborhoods of Madrid. "I used to write in the cafes, in the bars, even on the street benches," said the composer.
The great French composer Camille Saint-Saëns summed up the subject of the play well: "It is a young worker in love with a chulapa who corresponds to this love, but who enjoys jealousy."
The action takes place in one of the most typical neighborhoods of Madrid, near Toledo Street, on the night of August 14 during the celebration of this festival. The plot focuses on the little love drama between Julian and the chulapa Susana. She and her sister Casta live together with their aunt Antonia, and they flirt with the apothecary Don Hilarion, who has illusions, without realizing that the two young people just want to have fun. After some adventures in the festival, the love of Julián and Susana triumphs.
Sponsor: Tourism Ministry / UTE / Banco de Seguros del Estado / Fundación Amigos del Teatro Solís / AdWall / Antel
Support: Italian Institute of Culture – Embassy of Italy
For more information and to buy your tickets, click here.