The Juan March Foundation and the Teatro de la Zarzuela present the world premiere in Spain of 'I tre gobbi', a chamber opera by Manuel García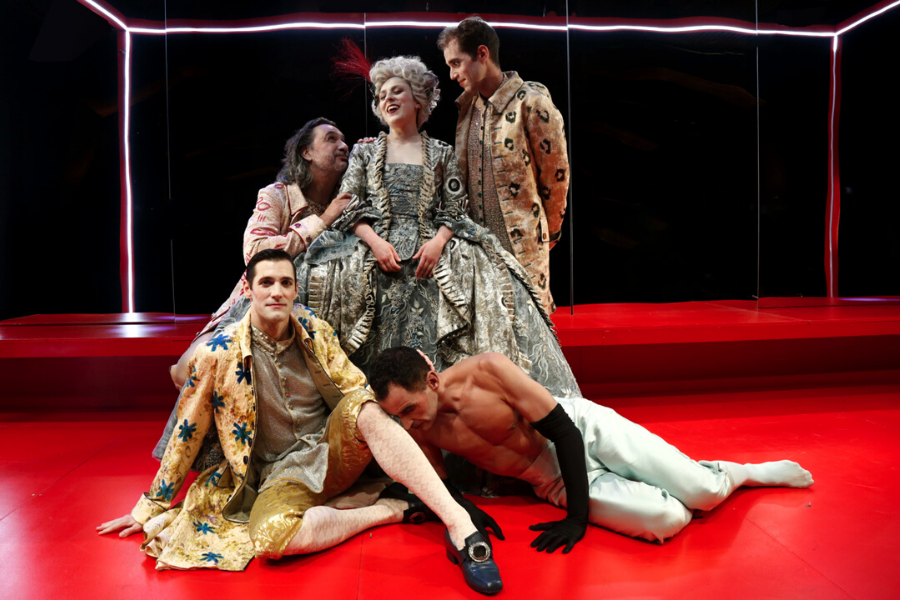 The opera buffa by the Sevillian tenor Manuel García, based on a libretto by Carlo Goldoni, opens the Foundation's 2021/22 Music Season. 7 performances will be offered between September 26 and October 3, three of them for school audiences. With the production of 'I Tre Gobbi' the two institutions will have recovered three of the five hall operas by Manuel García, and next December they will close the cycle dedicated to the composer with 'Un Avvertimento Ai Gelosi'. The function on September 29 will be broadcast live on Radio Clásica and via streaming on Canal March and the Foundation's YouTube account.
The Juan March Foundation presents, in co-production with the Teatro de la Zarzuela, 'I Tre Gobbi', one of the five salon operas by the famous tenor and singing teacher Manuel García (1775-1832) and the only one by the Sevillian who has not yet it had been performed in Spain. The opera is based on 'La favola d'tre gobbi' by Carlo Goldoni (1707-1793), father of Italian comedy and renovating the old uses of the "commedia dell'arte".
'I Tre Gobbi' is a simple, ballroom comic opera with popular touches that will be performed at the Madrid headquarters of the Fundación Juan March between September 26 and October 3, with free access and three performances dedicated to school audiences . It will also have a live broadcast on Radio Clásica and via streaming on Canal March and the Foundation's YouTube channel on Wednesday, September 29 at 6:30 p.m., with a prior interview at 6:00 p.m. with José Luis Arellano (address of scene) and Rubén Fernández Aguirre (musical direction and piano) conducted by Irene de Juan.
The proposal by José Luis Arellano and Rubén Fernández Aguirre reflects on the validity of the topics present in this comedy, both on the masculine and feminine as on money. In it, three wealthy hunchbacks compete for the interest of the beautiful and intelligent Mme. Vezzosa, who will make her letter of intent clear from the beginning – "nowadays those who have a lot of money carry the nobility in their pocket" – and will end up finding a win-win solution.
This production will feature the voices of Cristina Toledo (soprano), who in this role addresses García's third opera, David Alegret (tenor), a specialist in Rossinian repertoire, David Oller (baritone) and Javier Povedano (baritone), accompanied by the actor and dancer Andoni Larrabeiti.
Composer, teacher and singer
The Sevillian tenor Manuel García (1775-1832) was a renowned tenor and singing teacher whose pedagogical method would contribute to preserving bel canto techniques to this day. He spent the last years of his life in Paris, the city in which he had sung since 1807 and in which he came to be regarded as one of the most prestigious tenors of his generation. He was also a prolific composer, composing a total of five salon operas: 'L' Isola Disabitata ',' Un Avvertimento Ai Gelosi ',' Le Cinesi ',' I Tre Gobbi 'and' Il Finto Sordo ' .
Composed "using the piano as a desk" while giving his lessons, these operas were intended for the vocal, musical and dramatic education of his singing students, including his daughters, María Malibran and Pauline Viardot-García, two of the singers. most dazzling of the nineteenth century. Written in one or two acts, they are intended to be performed by a small number of singers with piano accompaniment, and are characterized by mixing Italian ideas with flowery writing, transferring the genre to bourgeois salons without giving up aesthetic and technical ambition. Rossinian lyricism. In addition, they are conceived as a vehicle for improvisation, a skill that García considered indispensable.
For José Luis Arellano, the interest of the piece lies "not only in the humor and audacity of the situation, but also in the relationships between the masculine and the feminine." Relationships in which the opera deepens through a game of mirrors in which we probably recognize ourselves. "Are we very far from that topic? –Asks the playwright– Do women continue to use sexuality to move up the social fabric? Do men continue to use arrogance to achieve their ends?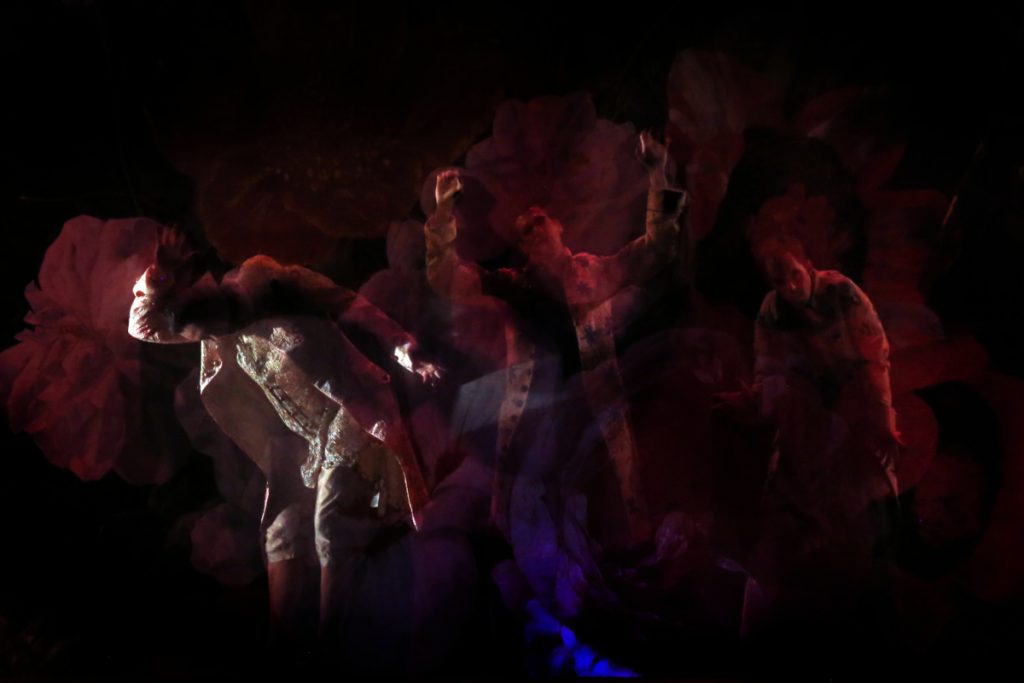 The teacher and pianist Rubén Fernández Aguirre, who has already performed the tenor's five operas in the last ten years, considers that "rescuing the score and that in the future it can continue to be played is a responsibility that we have towards the music that has remained a little asleep, forgotten in a drawer ". Especially with this project, which he describes as "a plan for all kinds of audiences, with very friendly music, guaranteed laughs and good singers and actors. A 70-75 minute sweetie that people are going to leave with a smile on their lips ".
Staging
In this musical entertainment the idea of ​​play is also reflected in the costumes. "We have located it around 1870, which is a time that allows us a lot of layering: the skirt, the overskirt, the petticoat, the bodice … And then also an erotic game and identities that occurred a lot in the era and that it is going to be enhanced, because women are going to dress as men and vice versa ", advances the costume designer, Ikerne Giménez. "We have played that humps, humps and these malformations are like dressings that come over the suit. They are not integrated into his body, but are worn over the suits, because for us they are subjective attributes ", she explains.
A game of mirrors, deception and concealment that could only occur in the right space, which has been shaped by the hand of set designer Pablo Menor Palomo. The also architect has designed a pavilion in which there is a predominant color. "I chose the color red – he says – because it seemed to me that it reflected the character of Mme. Vezzosa, who is passionate, seductive, and a bit rogue ". Thus, this red temple acts as a game box, a puzzle where all kinds of tangles arise: there are double walkways, mirrors, pillars, a raised walkway and a tulle that is a fragment of a Flemish painting by Nicolaes van Veerendael. "It will be that corner of the world where Mme. Vezzosa feels safe, and that it will end up being a space conquered by all ", sums up the set designer.
The project around the salon operas by Manuel García will culminate this December with the revival of a production by the Center for Perfection of the Palau de les Arts in Valencia: 'Un Avvertimento Ai Gelosi' [A Warning to the Jealous]. This title will close the stage that since 2017 the Juan March Foundation and the Teatro de la Zarzuela have dedicated to the theatrical music in small format of the Sevillian composer, from whom he has recovered two other titles: 'Le Cinesi' and 'Il Finto Sordo', the latter in co-production with ABAO.