Ingrid Novoa, The Nu Opera Director : "Networking is the future of the performing arts"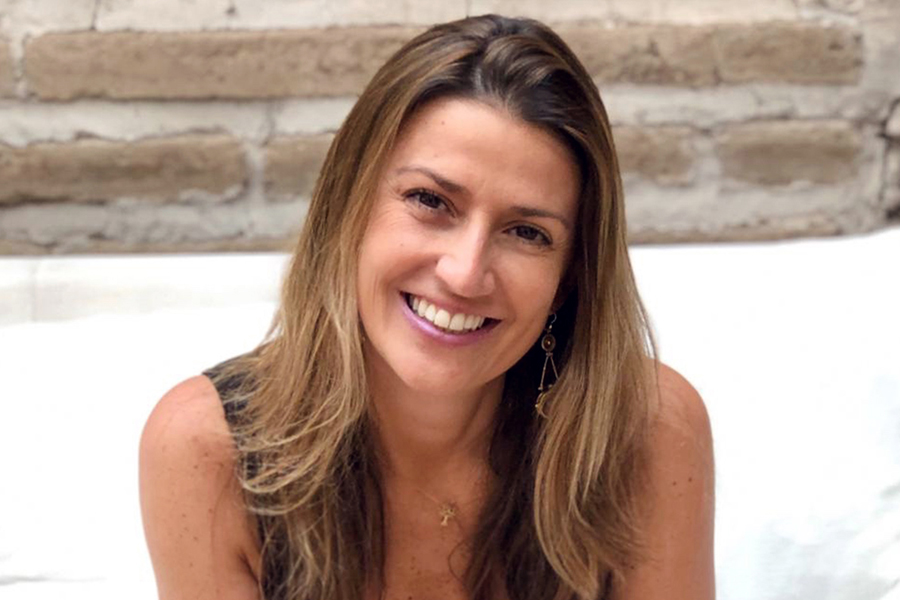 Interview with Ingrid Novoa, Director of Compañía Mexicana The Nu Ópera
.
Tell us what The Nu Opera is, and what is the work with your artists and audiences?
I am very excited to be part of this wonderful network of creation and cultural exchange between Ibero and Latin America that is Ópera Latinoamérica. The Nu Opera, as the name itself suggests, is a company that seeks the creation of new audiences from the creation of innovative projects from the scenic point of view as well as looking for titles that are not necessarily those of the repertoire that we have heard all our life, and although I enjoy them a lot, these titles are not generating new public.
.
Also, The Nu Opera seeks to make productions with artists from different countries in order to enrich the proposals enormously. Needless to say, The Nu Opera also intends to deconstruct the stereotypes around opera, that is, the idea that this wonderful genre exists only for a privileged or intellectually superior sector of society. This independent company wants to show that opera is not boring at all, that there are more and more recently created compositions that address very current issues, therefore the importance of refreshing billboards since our current society little or nothing identifies with certain themes that simply no longer reflect the current world.
.
The opera is, from my point of view and that of those who love this genre, the most complete dramatic art to bring together so many arts on stage, it is a cultural feast that must continue and therefore it is our responsibility to reinvent it if we don't want it to perish.
.
In general I seek to work with artists who have the same vision as me in this sense, we have to democratize the opera so that it reaches every corner of the world. I have always liked to emphasize that culture is a human right and that as such it must be guaranteed by governments and it is us who can collaborate to give content to that right.
.
How does an opera company works in Mexico? How do you develop your seasons, who do you work with, where do you present them and who are your allies?
In my experience, being a Mexican independent producer has been quite complicated in certain renowned theaters. The doors are not open yet to young entrepreneurs like me. I have encountered many obstacles to co-produce or sell my productions in the big theaters and much more openness and support in the medium size theaters, that have a work of extraordinary quality. Sometimes I get the feeling that whoever is in charge of programming a theater forgets that this is the people, the society and that everyone should have the opportunity to make productions in it. This is part of democratizing the culture and enriching what is presented to the audience. It is clear that the proposals must come well founded from the artistic point of view and always taking into account the budgetary situation of each country or theater, and if this is so, why not work together if the opera houses are at ultimately, to the service of the society and it is our obligation to maximize the quality of the cultural offer?
.
My allies are all those people who give me the opportunity to show both my productions and my artists with openness and desire to work together.
.
What value do you give to networking?
Networking is invaluable, just as I mentioned in previous lines, work together enhances the cultural offer. Thanks to the network we can know the work that our colleagues do in other countries, we feed ourselves, we co-produce, we learn. While I am responding to this interview, I am flying from Bogotá to Mexico City, and I return with pure wonderful impressions and new ideas to work as part of a team, proposals for productions to promote, invitations to bring artists that I represent, in short, a cultural maelstrom and all this thanks to having met us at the World Opera Forum in Madrid, which by the way, was the result of a fascinating teamwork between Ignacio García Belenguer and his great team and the network that make up OLA, Opera America and Opera Europa. Networking is the future of the performing arts, union is magic and I am very happy to be part of this movement in favor of culture.
.
What are your challenges for 2019?
In general, I want to build a lot of networks not only between Mexico and the rest of Latin America but also between Latin America and Europe, the continent where I currently live, so I am fortunate to be closely linked to European opera houses but I still have a long way to go. Doors for playing both as an independent producer and as an artistic representative.
.
In particular, doing a Latin American tour with the production of the Voix Humaine and with the new Puss in Boots that I am currently producing and doing a lot of talent exchange. I have the pleasure of working with artists of the highest level who simply want to go to Latin America for all the wonderful things that our countries have and vice versa. I want to push Latin American artists who have not managed to work from the other side of the world for lack of support or opportunities.
.
Also, I hope to bring to Latin America the artistic groups with which I collaborate as the Chamber Orchestra of La Scala in Milan, the Mini Ensemble in Berlin, the old music group le Tendre Amour and take the dance company Contempodanza from the very talented Mexican choreographer Cecilia Lugo, without forgetting the rest of my artists who are exceptional and I want everyone to know their work, this gives me full satisfaction.