Fundación Ibáñez Atkinson takes you to the Paris Opera Competition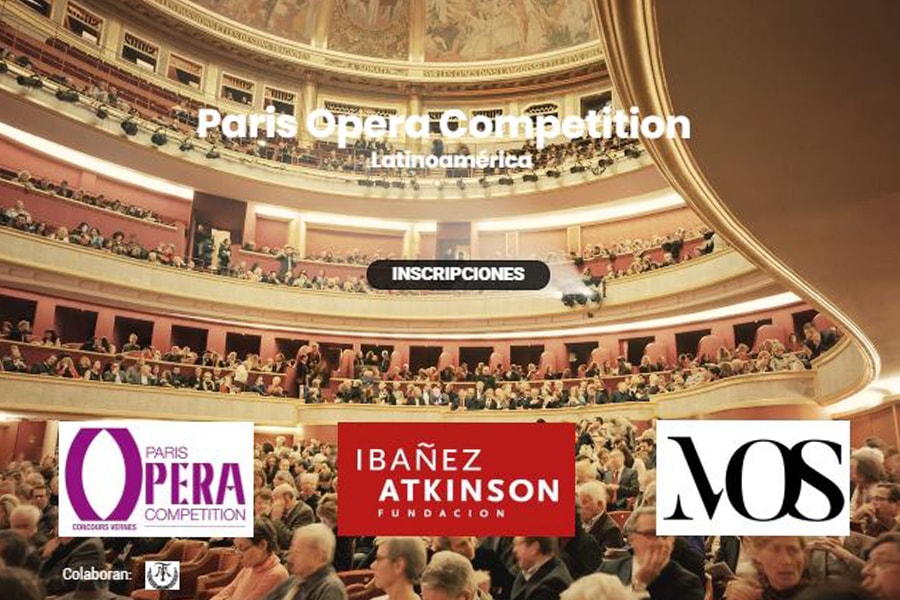 The Chilean institution gives you the opportunity to participate from your country in the auditions for the Paris Opera Competition, an international level contest. You will have the possibility to make your talent known in the most important forums of the international circuit of music, in front of specialists of the highest level and trajectory.
.
The auditions to participate in the Paris Opera Competition will be held in Rio de Janeiro, Santiago de Chile and Buenos Aires. Ibáñez Atkinson Foundation, is a Chilean institution that represents the French entity in Latin America and whose objective is to serve as a bridge for musical talents in Latin America to help you reach the most prestigious juries and professionals of the international music circuit. The objective is to participate on January 18, 2019 in the International Competition "Les Mozart de l'Opéra".
.
The Paris Opera Competition is an association created by the desire of a passionate opera lover, Pierre Vernes. Aware of the difficulties faced by young artists at the edge of their profession, he decided to create the ideal conditions for them to begin their career on opera stages. The cornerstone of its action is concentrated on organizing an international singing competition that takes place in Paris every two years and brings together the undeniable jury members chosen for their competence and commitment to opera. Several prizes are awarded, including special prizes, awarded by clients or associations.
.
To face the practical difficulties that some musicians may face, the Association fully supports the travel and lodging expenses of the selected candidates in the archives of the Artistic Contest Committee.
.
Another initiative, is created in the form of "competition-concerts" with orchestral or piano accompaniment, with prizes organized in France and abroad, always with the aim of supporting and understanding the new generations of French and foreign singers. As well as contributing on the advance of vocal art and French culture through the inclusion in the programs of 19th century French opera arias.
.
To participate, know the contest rules and dates of the auditions visit the following link.