Ends the aid campaign for artists independent promoted by CEAC Universidad de Chile and its artistic bodies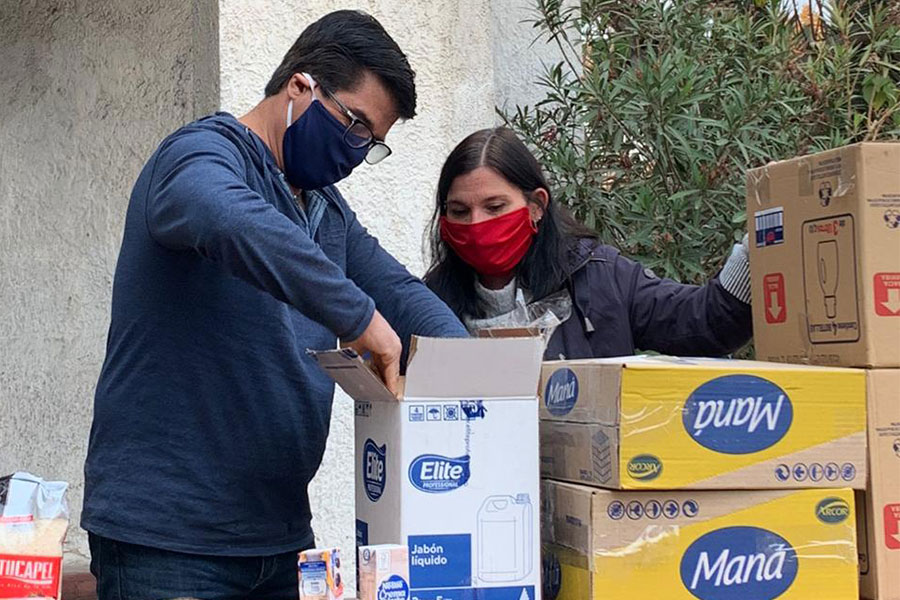 $ 8,035,500 was the amount raised through the initiative that aims to support those Freelance workers in the field of classical music, singing and dance.
Fifteen weeks after the first case was declared Coronavirus in Chile, the situation of many independent artists in the country is critical. The cancellation of all the shows has led to musicians, singers, dancers, choreographers, technicians, sound artists, producers, managers and everyone who is part of the cultural fabric, being strongly affected by the impossibility of performing paid work.
Faced with this scenario, the members of  Orquesta Sinfónica Nacional de Chile, Ballet Nacional Chileno, Coro Sinfónico and Camerata Vocal de la Universidad de Chile, that is, the stable casts dependent on CEAC, as well as the coordination teams , technicians and professionals of this organization, came together to promote the donation campaign "Toi Toi! Let's support our independent artists. " 
The initiative, which started last Saturday, May 16, managed to summon 192 people who collaborated as donors. Diego Matte, Director of CEAC, made a positive assessment: "We are very pleased with the results and very grateful for the support of all who joined this call. Thanks to them, we managed to raise a total of $ 8,035,500. This allows us to help 63 people who signed up to receive financial support, including artists and arts workers, where 44% belong to the field of music, 27% to lyrical singing, 16% to dance and 14 % to theatrical support", he pointed out.
Along with this, Matte commented that in addition to the cash contribution, it has also been possible to provide support to some families through boxes with merchandise and medicines. "We know that all the donations received will be of great help to many who today are in urgent need of all our support," he said.
In addition to the above, the director of Centro de Extensión Artística y Cultural de la Universidad de Chile explained that the details on the distribution of resources will be reported directly to all donors, who will also be recognized in programming Ceac TV, where they can also access exclusive content on the channel.
Meanwhile, the signal of www.ceactv.cl remains in force with an attractive program, where all the public can freely and openly access large symphony concerts and top-level contemporary dance shows, with the country's main artistic bodies .