Outstanding Ópera de Colombia's Costumeist dies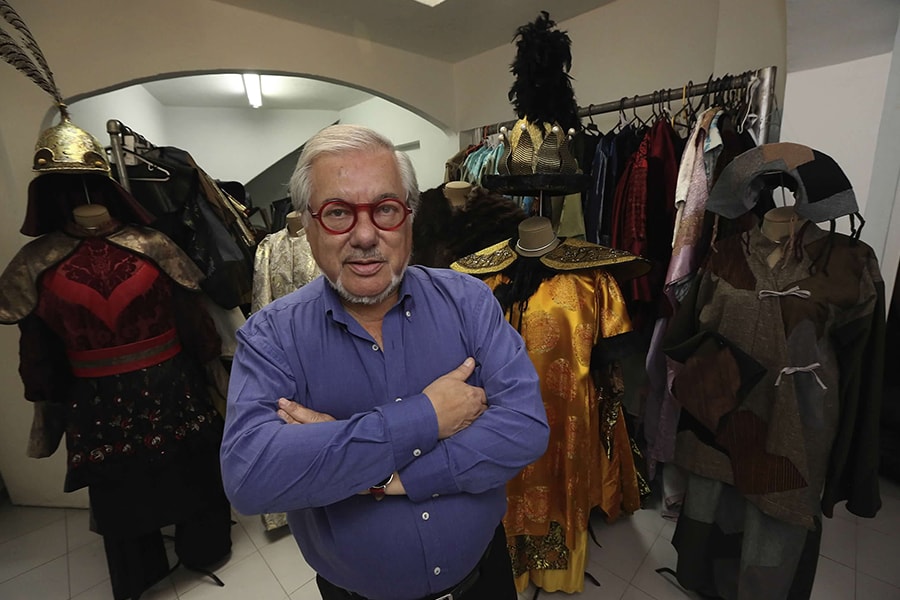 On the afternoon of this Wednesday, the Uruguayan Adán Martínez died in Bogotá, who for more than 20 years was the costume and makeup designer of Ópera de Colombia
.
Adán Martínez was trained in the National School of Fine Arts in his country and then settled in Argentina, where he graduated with a Gold Medal at the Instituto Superior de Arte of the Teatro Colón in Buenos Aires.
.
In Argentina he designed the operas La serva padrona, Don Giovanni and El barbero de Sevilla. In addition, he studied characterization at the Metropolitan Opera House in New York and costumes at L'Opéra in Paris, the Palais Garnier, the Comédie Française and the Théâtre National de Strasbourg.
.
Martínez arrived in Colombia in 1996, where he consolidated working for the Ópera of Colombia, in which he created costumes for dozens of productions, such as the Barber of Seville, Luisa Fernanda, La Bohème, La Fille du Régiment, A Night in Venice , Romeo and Juliet, Rigoletto, Turandot, Lucia di Lammermoor, Cavalleria Rusticana and Pagliacci, to name a few.
.
Four years ago, when the Ópera de Colombia premiered Turandot, Martínez spoke about his process of creating the costumes: "I do not want the actors to feel they are disguises: they are complete costumes in which everyone should feel comfortable," Martínez explains. . "First I study not only the plot but historical data, we do not make a historical reconstruction but we follow a style that we call 'historical light', evoking something from history," he added.
.
In addition to his time in Colombia, he also worked in Venezuela, Brazil, Mexico, at the Palace of Fine Arts; Ecuador, Costa Rica, Spain, Canada and Uruguay, in scenarios such as the National Comedy.
Martinez also went through the cinema, where he made the costume design for the movie 'Del amor y otros demonios', an adaptation of the novel by Gabriel García Márquez.
.
His wake will be at the Gaviria Funeral Home, from this Thursday at 9 a.m. m. And his funeral, in the Modern Gymnasium, this Friday, at 1 p.m. m.