The Teatro del Libertador launches a call to cover the artistic direction of the Polyphonic Choir of Córdoba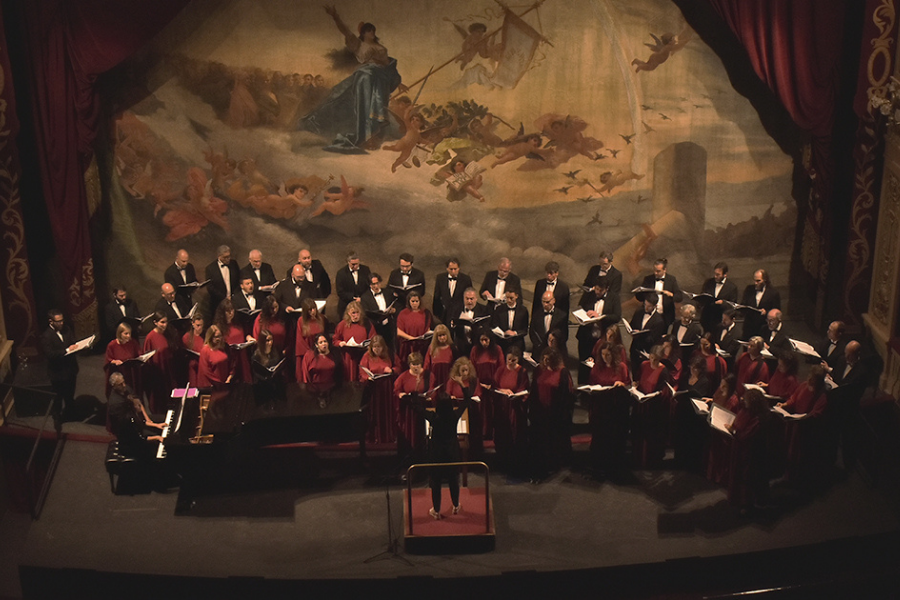 Registration is open until February 20, 2022.
The Córdoba Cultura Agency and the Teatro del Libertador General San Martín call for the selection of applicants to fill the position of Artistic Director of the Córdoba Polyphonic Choir.
Registrations are accepted until February 20, 2022, through an email to invitacions.libertador@gmail.com, with the subject "Call Address Polyphonic Choir".
Interested persons must attach a curriculum vitae, an image of their identity document and a work project that takes into account the specific characteristics of the Córdoba Polyphonic Choir and that contains proposals for a series of regular concerts, production of an operatic repertoire, zarzuela, works symphonic-choral and didactic concerts. In addition, they must send YouTube links or related platforms, where rehearsals or concerts can be seen where the applicant demonstrates their conditions inherent to the position.
Background check and opposition
At the end of the registration period, a background evaluation will be carried out, those who are shortlisted will undergo an opposition test on a date to be determined, during the month of March 2022, in which knowledge of operatic and symphonic-choral repertoire will be especially valued, as well as the mastery of phonetics. During this test, applicants must go through the following stages:
First stage: Direction without prior rehearsal of No. 1 (Introitus) and No. 2 (Kyrie) of W. A. ​​Mozart's Requiem. Maximum duration: 10 minutes.
Second stage: Rehearsal of a fragment (selected by the jury) from Act No. 2 of the opera La Rondine by G. Puccini. Maximum duration: 20 min.
Third stage: Rehearsal of a fragment (at the jury's choice) from No. 7 "Libera me" from G. Verdi's Requiem (from number 98 to number 106). Maximum duration: 20 min.
Fourth stage: Rehearsal of a fragment of No. 1 of Chichester Psalms, by L. Bernstein, from the beginning to measure 116. Maximum duration: 15 min.
Selection jury
In addition to the opposition tests, personal interviews will be held for those who are selected. The evaluations will be carried out by a jury made up of a representative of the Córdoba Cultura Agency, the director of the Teatro del Libertador San Martín, a director or director of choirs with recognized local or national experience, the deputy director of the Córdoba Polyphonic Choir, representative for each string of the stable cast created in 1950, elected by vote and with one vote in total, and an overseer of the Union of Musicians of the Province (without vote).