Mozart's Requiem returns to Universidad de Chile Theater to commemorate Holy Week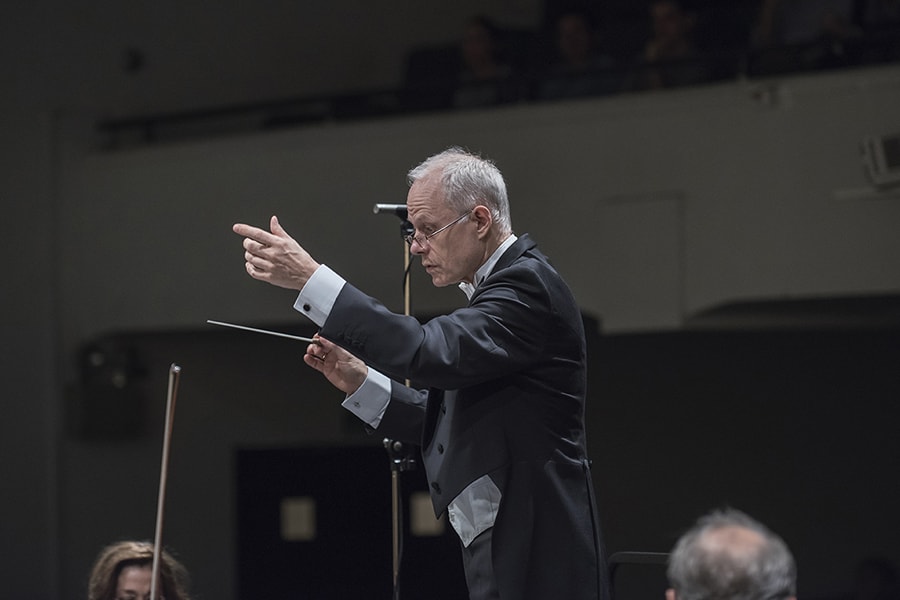 The National Symphony Orchestra of Chile and the Symphonic Choir of the University of Chile meet again on the stage of the CEAC to interpret the Requiem in D minor K.626, the last work written by the renowned composer, which will feature four functions.
.
Music as the story of an announced death. The goodbye of a genius that somehow expressed the agony of his last days in a musical piece full of life. The chords of one of the most representative works of Wolfgang Amadeus Mozart, Requiem in D minor K.626, will be heard again at the Teatro Universidad de Chile  Friday 12th, Saturday 13th, Wednesday 17th and Thursday, April 18 at 19:40 hours. The work will once again bring together on stage the National Symphony Orchestra of Chile and the Symphonic Choir of the University of Chile, sets that will commemorate Holy Week under the direction of the outstanding maestro Ola Rudner.
.
"I remember the first time I heard the Requiem, many years ago, I was almost in shock at the beginning, because of the way (Mozart) could express human feelings so directly," Rudner says of the play. He adds that the composer "can tell you something very sad and makes you, in a strange way, happy at the same time. It seems impossible, but it is so touching and so beautiful the way it touches you, that it lifts your spirit. "
.
For his part, Juan Pablo Villarroel, artistic director of the Symphonic Choir of the University of Chile, states that "The Requiem is one of the favorite works of all the choirs, for its beauty and also for its symbolism. The fact that Mozart died before finishing it gives him a very sentimental aspect, then it is a very dear work ".
.
Along with the Symphonic Orchestra and Choir will also be the soloists Andrea Aguilar, soprano; Marisol Hernández, mezzo-soprano; Francisco Huerta, tenor; and Sergio Gallardo, baritone.
Indeed, it is documented that the Austrian composer conducted his last essays from his bed, when he was already dying. Unlike his earlier religious creations, where he generally used an operatic and virtuoso language, Mozart conveys here a distinct, more sober solemnity, achieving one of the most dramatic and moving pieces of his production.
.
Tickets for the four functions that will be offered in this concert are available at the ticket office of Teatro Universidad de Chile and through the Daleticket system (www.daleticket.cl), from $ 6,000, with discounts of up to 40% for students and seniors, among others.
.
More information at www.sinfonicanacional.cl