The power and importance of music defeat the pandemic: Check the winners of the 19th Maria Callas Brazilian Singing Competition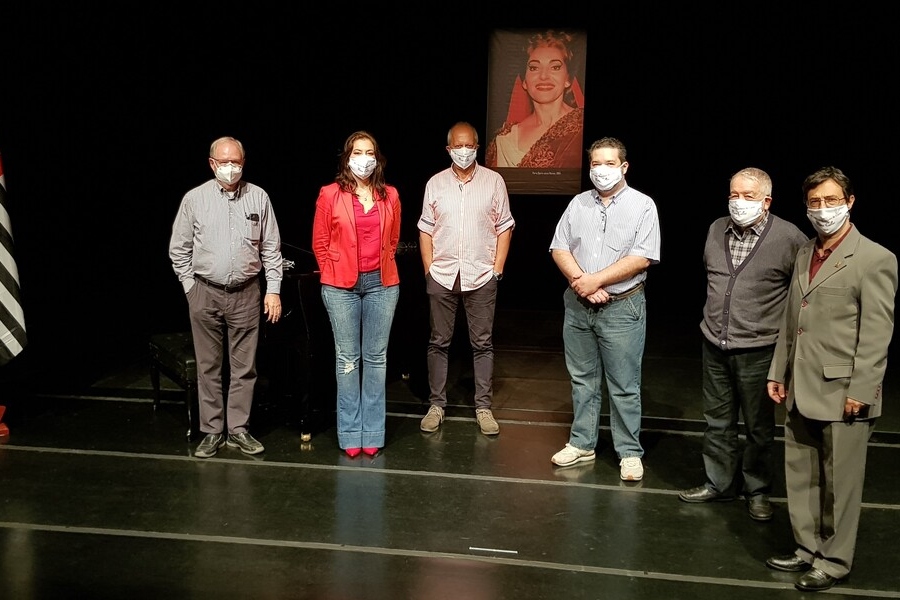 Among the winners, stand out the soprano Maria Gerk (1st Prize for Women, Prize of the Festival Amazonas de Ópera), the mezzo-soprano Catarina Taira (Prize for Recital Series Toriba Musical), the baritone Vítor Mascarenhas (1st Prize for Men, Prize for Encounter de Tenores de Brasil de Manaus) and tenor Ricardo Gaio (Toriba Musical Series Recital Award).
From January 2 to February 5, 118 singers registered for the 19th edition of the María Callas Brazilian Singing Contest. Among those registered, 90 are Brazilian and represent 17 different states. Participants from Latin America come from 7 countries, with 28 singers among Argentines, Chileans, Colombians, Mexicans, Puerto Ricans and Uruguayans.
A positive point was the number of Mexicans, with 13 candidates (Mexico was always an important country in the international opera scene), followed by Colombia, with 6 singers.
By sending a video of the candidate singing an aria from an opera, operetta or zarzuela, the elimination phase has already been carried out and on the last day of February 12, the 45 selected for the semifinal in June were announced at the Sergio Cardoso Theater, in São Paulo and following all the security protocols established in the São Paulo Plan. And as a result of the pandemic, 28 singers appeared in person.
The 12 finalists were announced on June 7 and the final was broadcast live on the Facebook of Cia Ópera São Paulo (@COSPOficial), on June 10, directly from Sala Mário Lago in Jacareí / SP.
The winners were presented at the Awards Recital, held on June 11 at the Mário Lago Room, and broadcast live through the Facebook page. The same recital was repeated on June 13 at the Sergio Cardoso Theater, in São Paulo.
The jury for these rounds was formed by Maestro Abel Rocha as president of the jury and who is artistic director of the Santo André Symphony, Opera Factory and the Curitiba Music Office and Regency Professor at UNESP and the Foundation Carlos Gomes de Belém (Pará), Robson Tirotti (president of the Amigos de la Cia Ópera São Paulo), Flávia Furtado who is executive director of the Festival Amazonas de Ópera, Jorge Coli who is an arts teacher, librettist, stage director and writer of Concerto magazine (Brazil) and Folha de São Paulo newspaper and who also ministered master classes.
For Paulo Esper – general and artistic director of Cia Ópera São Paulo – "the total number of registrants was a surprise and satisfaction, due to the difficulties and the difficult moment in which we live with COVID-10 that seems to not want to leave us early . That shows the strength of the music, of the opera and, once again, it demonstrates the credibility of our project and brings the certainty that we are doing it for the purpose of encouraging and awakening the career of the young lyrical singer. "
Check below the complete list of winners and winners:
1st Grand Prize Female Prize Amazonas Opera Festival
Maria Gerk, soprano
2nd Grand Prize for Women
Raquel Paulin, soprano
3rd Grand Prize Shared Female Recital Prize Toriba Musical Series
Rosiane Queiroz, soprano
3rd Great Shared Female Prize
Higla Noel, soprano
Toriba Musical Series Recital Award
Catarina Taira, mezzo-soprano
1st Grand Prize Male Recital Prize Toriba Musical Series
Vítor Mascarenhas, baritone
2nd Grand Prize Male Prize Encounter of Tenors of Brazil of Manaus
Lucas Melo, tenor
3rd Great Male Prize
Andrey Mira, bass-baritone
Toriba Musical Series Recital Award
Ricardo Gaio, tenor