The Colectivo Ópera Nacional de Chile presents an online concert that covers Chilean operas from the 19th to the 21st century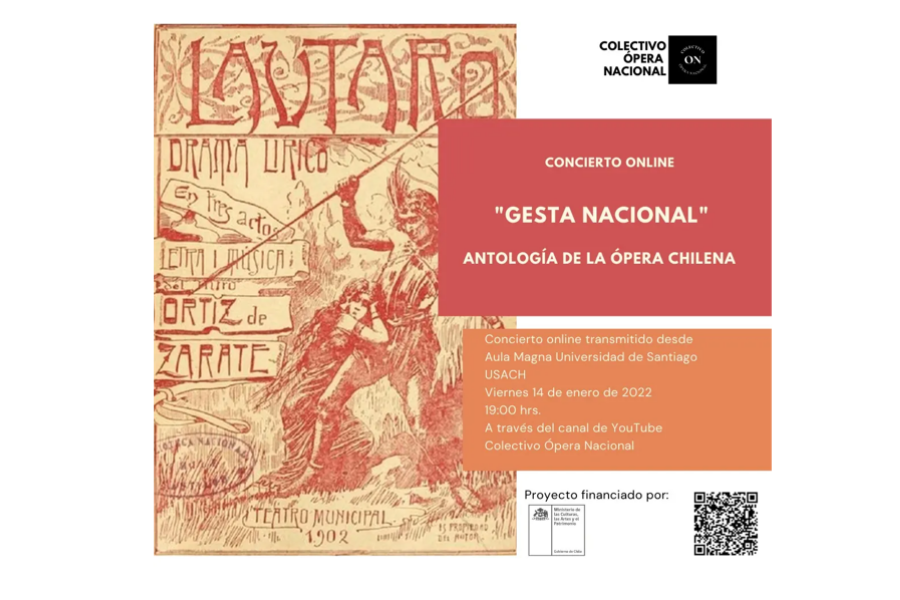 The activity is headed by different Chilean lyrical singers and seeks to value the lyrical repertoire and rescue works that will be registered for the first time in the country.
The Colectivo Ópera Nacional de Chile, an initiative whose objective is to investigate, publish and interpret works from the Chilean lyrical repertoire, will offer the online concert "Gesta Nacional" – Anthology of the Chilean Opera next Friday, January 14 at 7:00 p.m. (Chile).
The transmission, which will be made from the Aula Magna of the University of Santiago and can be seen through the organization's YouTube and Facebook channels, will present fragments of operas composed in Chile between the 19th and 21st centuries. Among the titles stand out Lautaro (1902) by Eliodoro Ortiz de Zárate, El Corvo (1939) by Remigio Acevedo Raposo and Sayeda (1929) by Próspero Bisquertt.
Leading Chilean lyrical singers such as soprano Francisca Jünemann, tenor Rony Ancavil, contralto Francisca Muñoz and baritone Cristián Moya, among others, will participate in the performance of the works. After the concert, there will be a discussion by Gonzalo Cuadra, musical director of Colectivo Ópera Nacional.