From Bogotá to Lima: Gran Teatro Nacional presents Werther, in a production of Ópera de Colombia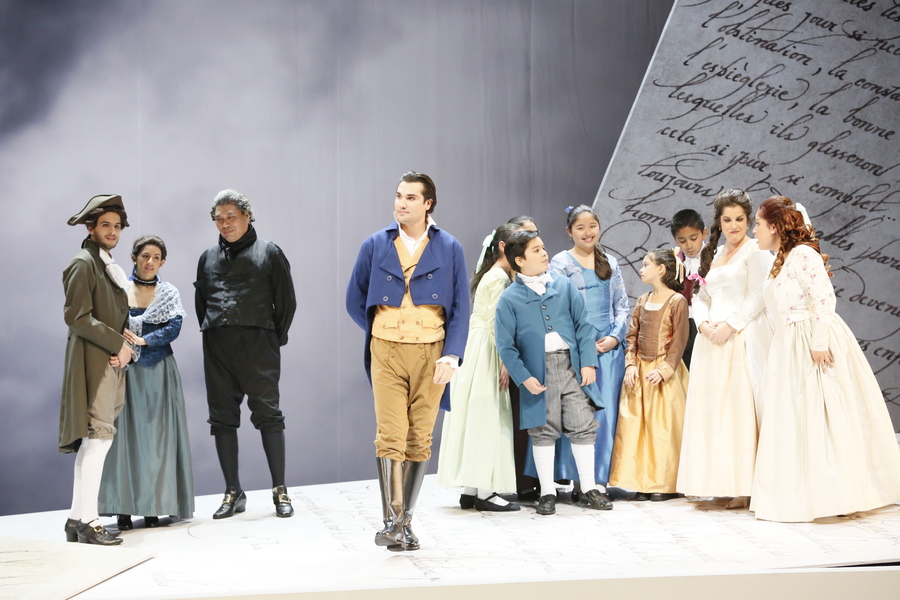 The production of Ópera de Colombia will be presented in four performances from 23th to 29th August, with outstanding international soloists together with the Symphony Orchestra National Bicentennial Youth and the National Children's Choir. 
.
The Gran Teatro Nacional de Lima continues with its 2019 Opera Season with the premiere of Werther by Jules Massenet based on the epistolary novel The sufferings of young Werther from the German writer Johann Wolfgang von Goethe. The production is scheduled for August 23, 25, 27 and 29, with the participation of experienced Peruvian and foreign soloists together with the Bicentennial National Youth Symphony Orchestra and the National Children's Choir.
.
With librettos by Édouard Blau, Paul Milliet and Georges Hartmann, Werther focuses on the sentimental conflicts of a melancholic gentleman who falls in love with a beautiful young woman engaged in marriage with another man. In his desperation for the continuous rejections and dejected by the nostalgia, the protagonist will assume dangerous actions that will originate a tragedy.
.
The lyric drama will feature the musical direction of the Spanish Oliver Diaz, the scenic direction of the Argentine Alejandro Chacón of the Ópera de Colombia, along with a high-level cast composed of Chilean-American tenor Jonathan Tetelman (Werther), the mezzo-soprano Carol García (Charlotte), the soprano Ximena Agurto (Sophie) and the baritone Xavier Fernández (Albert).
.
Werther arrives in Peru through the production lease modality between the Gran Teatro Nacional de Lima and the Ópera de Colombia. This is possible thanks to the networking and the commitment of the members of the OLA Network with their objective of promoting the circulation of productions. 
.
The story begins when the widower Sheriff Le Bailli teaches his children a Christmas song. Charlotte, her eldest daughter, is getting ready to attend a local dance, but since her boyfriend Albert is on a business trip, she decides to invite the poet Werther to accompany her. Upon returning from the party, the young man declares his love and promises to conquer it; However, even though Charlotte also feels a strong attraction for Werther, she keeps her mother's promise to marry Albert.
.
Three months after the wedding, finding no response to his letters, Werther thinks of suicide as an alternative to end his pain. This is one of the 50 most successful and controversial operas of classical music, which manages to move the audience not only for its theme but for the beautiful melodies and arias that it includes in the repertoire.