Daniel Bianco: "Contemporary creation is an indispensable ally if we prevent the lyric theatres become museums"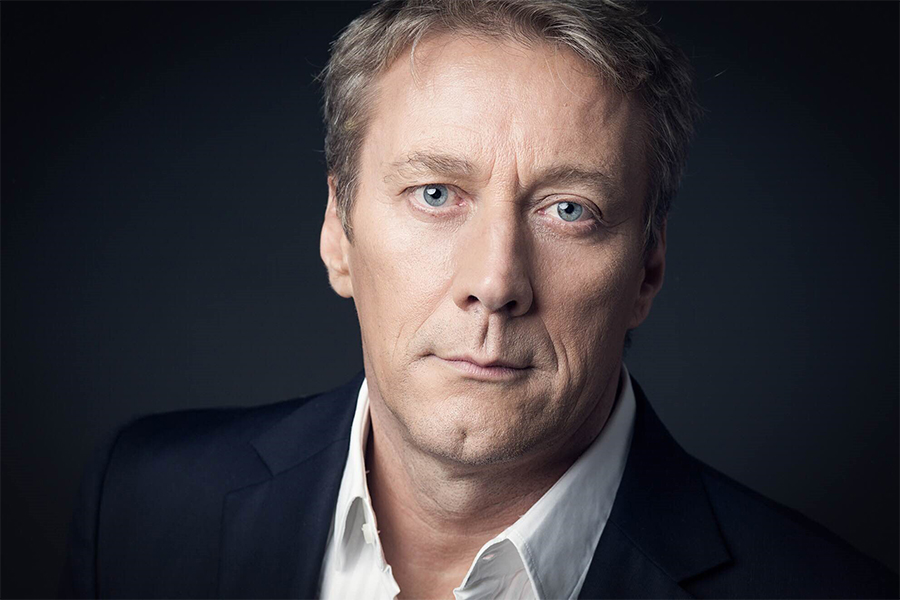 Interview with Daniel Bianco, Director of Teatro de la Zarzuela
Daniel Bianco is linked to world of theater since finishing his studies in Fine Arts, specializing in scenography theatre and cinema. He worked as stage and costume assistant in opera and theatre productions. He has been Technical Director of the National Drama Center, the National Company of Classical Theatre and Teatro Real, and Deputy Artistic Director of Teatro Arriaga in Bilbao. Since November 2015 he holds the position of Director of the Teatro de la Zarzuela.
Your career as set designer allowed you get to know in depth theatres in Latin American and European. Now as artistic director of La Zarzuela, what do you think are the main differences between theatres of both continents?
Europe is the origin of this form of art (the lyric theatre or musical theatre) which is the sum of all the known arts. In Europe weighs heavily -in the broadest sense of the word, History, which has wandered for more than three centuries through many of its theatres. This well of incalculable value sometimes bears splendid fruits. Other times, the tradition weighs too much and does not allow the arrow to hit in the target. Either by exhaustion of the known languages ​​or by failed attempts in the search for new grammars.
Latin America, on the other hand, maintains the freshness and the impetus of a society that is still very young, which is why I am struck by the fact that it sometimes fixes its eyes too much on what is done in Europe.
Beyond these generalities and the advantages and disadvantages derived from them, each theatre and -I would say more- each show is different and my experience here and there has been as varied as it is rewarding.
Being an Argentine based in Spain, how do you see the future of opera in Latin America and where do you think the efforts of the theatres should be focused?
I think the biggest challenge we have to face is that the lyrical theatres of America and Europe continue to be a meeting place for generations to come. Because that is a theatre, a space to meet with oneself and with others, a space for enjoyment and knowledge, which makes us free, and which is reached with a gesture of solidarity. If our activity is not oriented in that direction, the lyrical theatres will stop fulfilling their social and cultural function. We must speak the same language as our public and tell them about their concerns. As Lorca says, "the theatre is a free platform where men can expose old or equivocal morals and explain with living examples eternal norms of the heart and the feeling of man." I firmly believe that this phrase can become an axiom for the renewal of the lyric genre.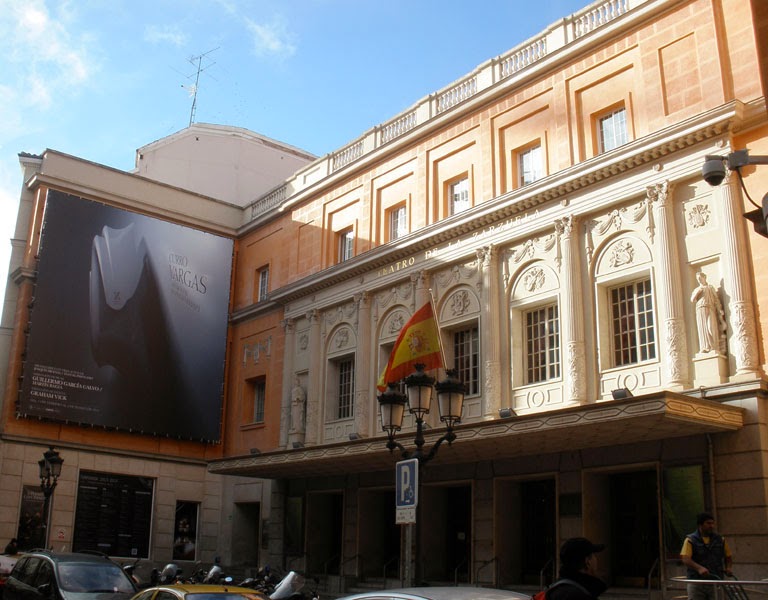 What do you think about the importance of the new creation for the future of the genre and for the relationship with the new audiences?
In Teatro de la Zarzuela it is being demonstrated that the renewal of the repertoire through the programming of new works is not only the fulfillment of a principle of cultural policy, but a very appropriate way to continue seducing the audience.
That is the regular patrons and, of course, the audience who is approaching this centennial theatre for the first time because they do not know what we do here. We have experienced this very recently with the performance of the contemporary opera "La casa de Bernarda Alba", by Miquel Ortega. Which had a very high occupation, similar to the most popular large repertoire. And the most surprising thing was that the influx of young people increased by more than double the usual. There were shows in which almost half of the capacity was girls and boys under 35 years of age.
If the current theme of the arguments -closer to our reality, the innovations of contemporary composers in the theatrical and dramaturgical use of music go hand in hand with an understandable stage aesthetic, it can be more than enough elements (and even outstanding) for the creation of attractive shows that please the vast majority of the public. You should not be afraid of contemporary creation. On the contrary: it is an indispensable ally if we want to prevent lyrical theatres from becoming museums.
What do you think is the value of networking, and how do you think that joining OLA will have an impact on La Zarzuela's relationship with Latin America?
We have a common language spoken by more than 500 million people around the world. Teatro de la  Zarzuela is unique in the world precisely because it dedicates itself exclusively to the dissemination of musical theatre in Spanish: zarzuela, opera, genre chico, magazine, musical comedy … From Lope de Vega and Calderón de la Barca to our days, these genres have sought a unique and unmistakable voice in the cultural roots that we share on both sides of the Atlantic. Definitely, this is a shared heritage that we should take full advantage of, putting it in value with determination, and articulating mechanisms of collaboration between theatres with converging artistic interests. Zarzuela enjoys excellent health in Spain, but also in Mexico, Argentina, Cuba, Colombia and many other countries whose public enjoys it. For that reason, he believed it was essential that Teatro de la Zarzuela once again belonged to OLA. To be able to dialogue about the experience of our particular realities is always enriching and this shared knowledge can serve as the basis for the creation of common projects.
What advice would you give to Latin American artists who want to come to Europe whether to sing, direct or be part of the production team of a show?
I am not in favor of giving any advice, because each one finds his or her way and his/her place in the world. Without foreseeing it or looking for it, I found it in Spain more than 30 years ago. I would only dare to reflect with young artists: wherever you are, study, research, learn from everything you do and do not lose the ability to be curious, to be surprised and to enjoy what you are finding along that path.
What have been your main challenges these 3 years at the head of La Zarzuela and what are your plans for the future?
My main objective is to work as much as it's need it to make everyone feel that Teatro de la Zarzuela belongs to them. That there is room for all kinds of audiences and that the treasure of an inheritance and cultural heritage is there to be discovered: Spanish music and lyrical theatre in Spanish.
That is why we will continue to recover forgotten titles of great value, we will continue to bet on contemporary creation and to discover new ways of looking at the great popular repertoire. Especially, in our project Zarza, zarzuela made by and for young people, whose main objective is to get the young public to approach without fear and free from ties to the zarzuela, thus giving continuity and ensuring its future.